On Friday 21st of January, R.O.L.E. Foundation held a beach cleanup at Kedonganan Beach, Kedonganan. The beach cleanup took 2 hours and a total of 27 participants successfully collected a total non-organic waste of 572 kg. After finishing the beach cleanup, we give the participants a voucher for their waste that they collected and they can change into groceries at the bazaar on 20 March 2022.
The Beach Condition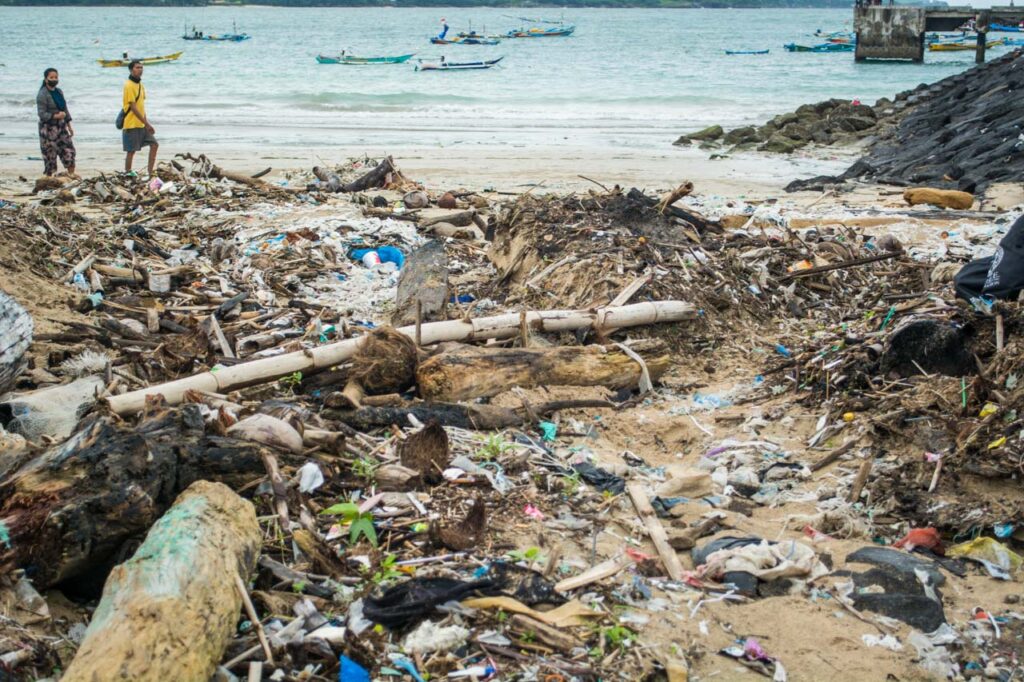 The beach is located beside the fish market and the quay of Kedonganan. It has a long shore with white sand, clear blue water and a lot of fishing boats along the beach. We focused on cleaning up near the fish market and around the fishing boat because it has a lot of non-organic waste. The biggest contributor of the waste on the Kedonganan beach was soft plastic, making up almost 47.7 % of total waste.
Waste Collected And Separation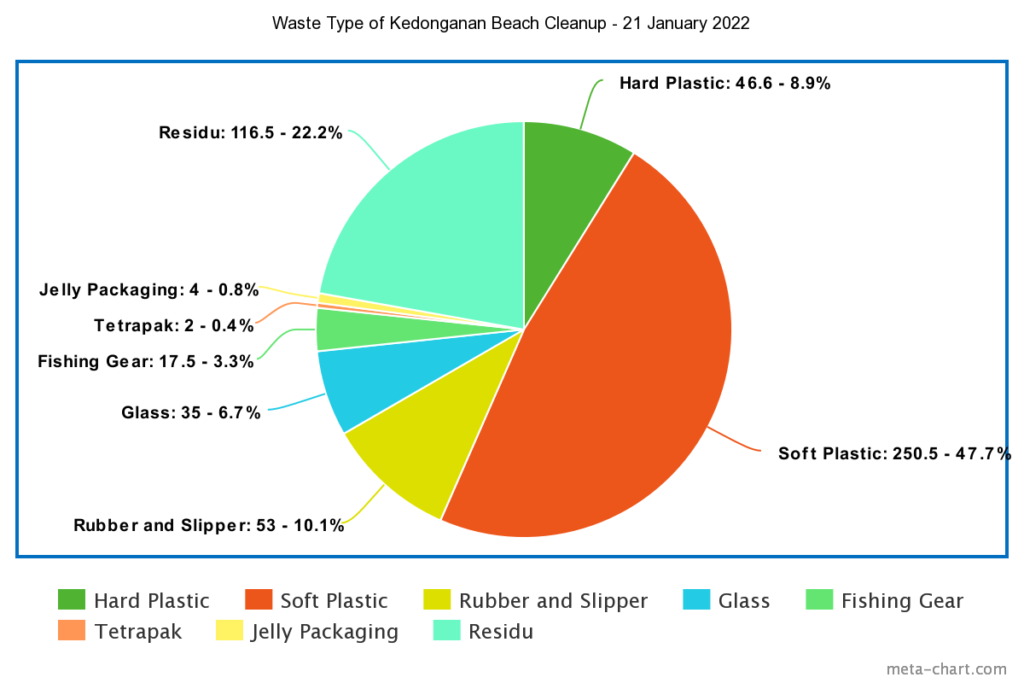 In 2 hours, the team with 27 participants collected 572 kg of non organic waste along the beach. After the clean up, the environmental educator supervised the Bali WISE students to separate the waste. The biggest share of the waste was soft plastic (47.7%), followed by residu (22.2%), rubber and slippers (10.1%).
Why did we choose Kedonganan Beach to do the cleanup ?
Entering the month of September to April , Indonesia has a west monsoon blow. The west monsoon is a wind that blows from the Asian continent (winter) to the Australian continent (summer) and contains a lot of rainfall in western Indonesia, this is because the wind passes through a wide area, such as waters and oceans. Kedonganan Beach is one of the affected beaches. Tidal sea water and flooding due to the influence of the west monsoon brings a lot of non-organic waste scattered along the beach.