R.O.L.E. Foundation's achievements until now
Founded in 2007, a lot has been accomplished these last years. Go back in history and enjoy what has happened so far.
2 businesses trained
52 local trainees
Kids Environmental Classroom
10,829 kids educated
104 schools participated
5,201.42 kg of soap collected
60,281 soaps distributed
21 participating resorts & hotels
1,356 adults visited
179 kids visited
Beach cleanups (2018-now)
37 beach cleanups
1,587 participants
8,351.99 kg of waste collected
Sustainable Traditional Weaving (2013-2020)
In Nusa Dua, traditional weaving was slowly disappearing. The Weaving Futures program preserved the traditional weaving and provided sustainable income for local women at the same time. On average, the eight women weavers received 5,7 yrs of fulltime salary per person through the program Weaving Futures.
8 women weavers trained
5.7 yrs fulltime salary per weaver
Bali Partnership with WasteAid and Bunzl (2018-2020)
Bondalem waste management project
In 2018, WasteAid forged a partnership with R.O.L.E. Foundation to share skills and know-how in managing plastic waste safely. The main effort was towards sustainable waste management, and to empower people in poverty to generate sustainable income from recycling activities.
The Bondalem Project in Bondalem Village, Buleleng Regency, focuses on improving waste management in the village. This includes providing training on waste management, supplying the recycling machinery and waste site facilities, and also improving various aspects of the work scope. As a result, the amount of waste going to the landfill is successfully reduced by better seperation and making organics and non-organic waste more valuable.
163,496 kg waste collected
43,826 kg waste to landfill
119,670 kg organic waste and recycle materials (glass, pastic, cardboard)
Conferences and Campaigns (2013-2019)
First held in 2017, Zero Waste to Ocean Conference is an annual conference for people who are passionate about the environment.
Each year, guest speakers are highlighting environmental hot topics, and different environmental issues are discussed with a panel of experts and activists.
3 times held: 2017, 2018, 2019
The Waterman's Awards Night is an annual event to celebrate and acknowledge people who are passionate to keep the marine ecosystem healthy and clean.
Since 2013, this is an all-in-one event for awareness, networking, awarding night, and fundraiser event.
7 times held: 2013 – 2019
Beach Cleaners Training Program (2011-2018)
Project duration: 7 years. Goal: Offering education to the local beach cleaners to learn more about sustainable practice from waste management to sustainable jobs. This program was part of Coca-cola Amatil Indonesia CSR with ROLE Foundation.
Research has found beach cleaners do not make a great impact on the overall health of the beach, because they lack the training and education of proper waste management. 
In this program, beach cleaners of Jimbaran, Kuta, legian, Seminyak beaches were trained in waste management, permaculture techniques erosion control, back beach reforestation.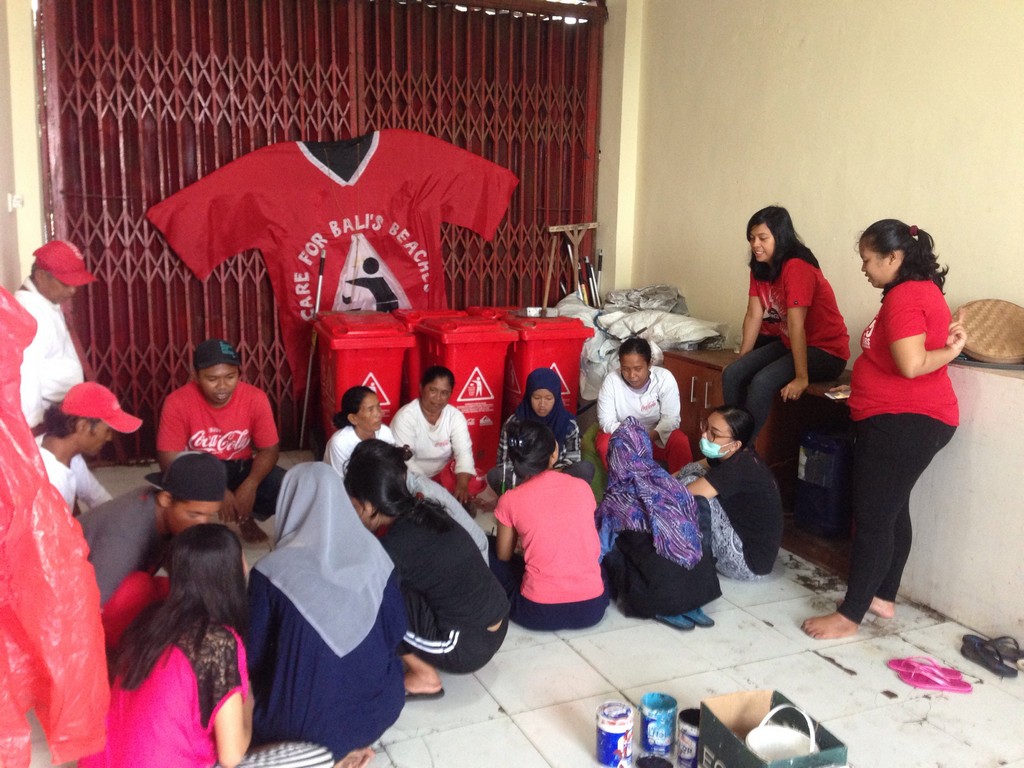 Kerobokan Jail Permaculture Project (2013)
Project duration: 1 year. Goal: enable prisoners to learn very basic skills within the parameters of sustainable living in a hands-on format, such as farming, waste management, home and farm structural design, in addition to leadership and management abilities, in order to give them a better chance in after-prison life. Partnership between R.O.L.E. Foundation and Rotary Club of Bali, Canggu.
Sustainable gardening for prisoners
The project gave opportunity to seven inmates in Kerobokan Jail to become trainers of new skills and job creators for inmates leaving the correction facility. Farming, gardening, plant nursery and many forms of agriculture are some of the jobs open to inmates who have finished their time. Also the project's aim was to promote a self-sufficient lifestyle and provide a new prospective or outlook on life.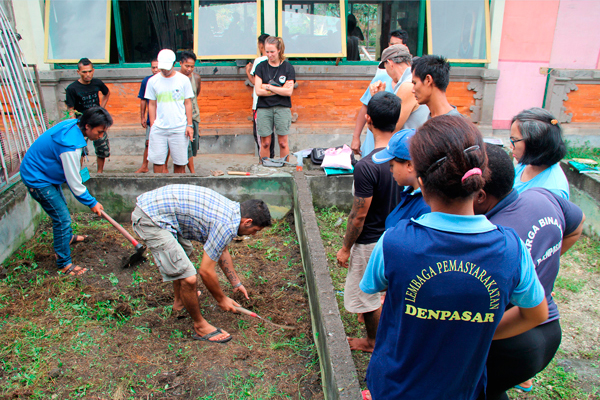 Project Ngis and Komala Villages (2013)
Project duration: 2 years per village. Goal: to put in place a solid waste collection and management system in two pilot villages, and hand it over to the local council.
Environmental ambassadors
After signing an MOU and the training of two young men from the village for the Environmental Ambassadors program,  R.O.L.E. Foundation secured funding from the Korean Green Foundation to lease land and the construction of a waste separation area, composting area, seed bank, seedling/plant nursery, and a free range chicken start up.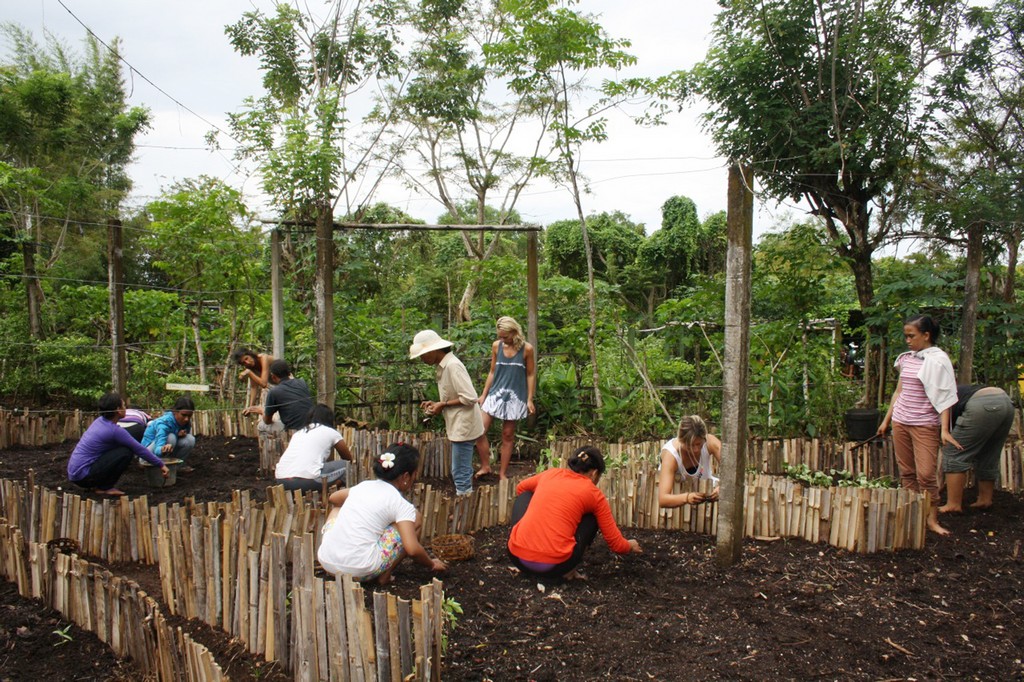 Eco Surf Rescue Project (2010-2012)
Sustainable waste management 
Eco Surf Rescue was a 2-year project managed by R.O.L.E. Foundation with vision in providing sustainable waste management solutions for several popular surf breaks in Bali to mitigate and reduce pollution and to stop land-based waste from getting into the oceans. In 2012, ROLE Foundation successfully handed over project Eco Surf Rescue Uluwatu to Project Clean Uluwatu.
Sawangan Pilot Waste Management Project

(2011)
Project duration: 18 months. A partnership between R.O.L.E. Foundation and Rotary Club Bali Nusa Dua which aimed at cleaning up the small village of Sawangan for the benefit of residents, local businesses, visitors and future generations. 
Hands on waste collection
The waste collection service ran three times weekly in Sawangan Village, with one driver and two collection staff to keep the village rubbish free. All waste was sorted by R.O.L.E. Foundation and collected by EcoBali for recycling and all organic matter was composted for use in the R.O.L.E. Eco-Training Center as potting soil for permaculture and reforestation projects.
Also, placements of bins, waste management training, selling of recyclables, and legal disposal of non-recyclable waste. Hand over management to the local Banjar of Sawangan (community government).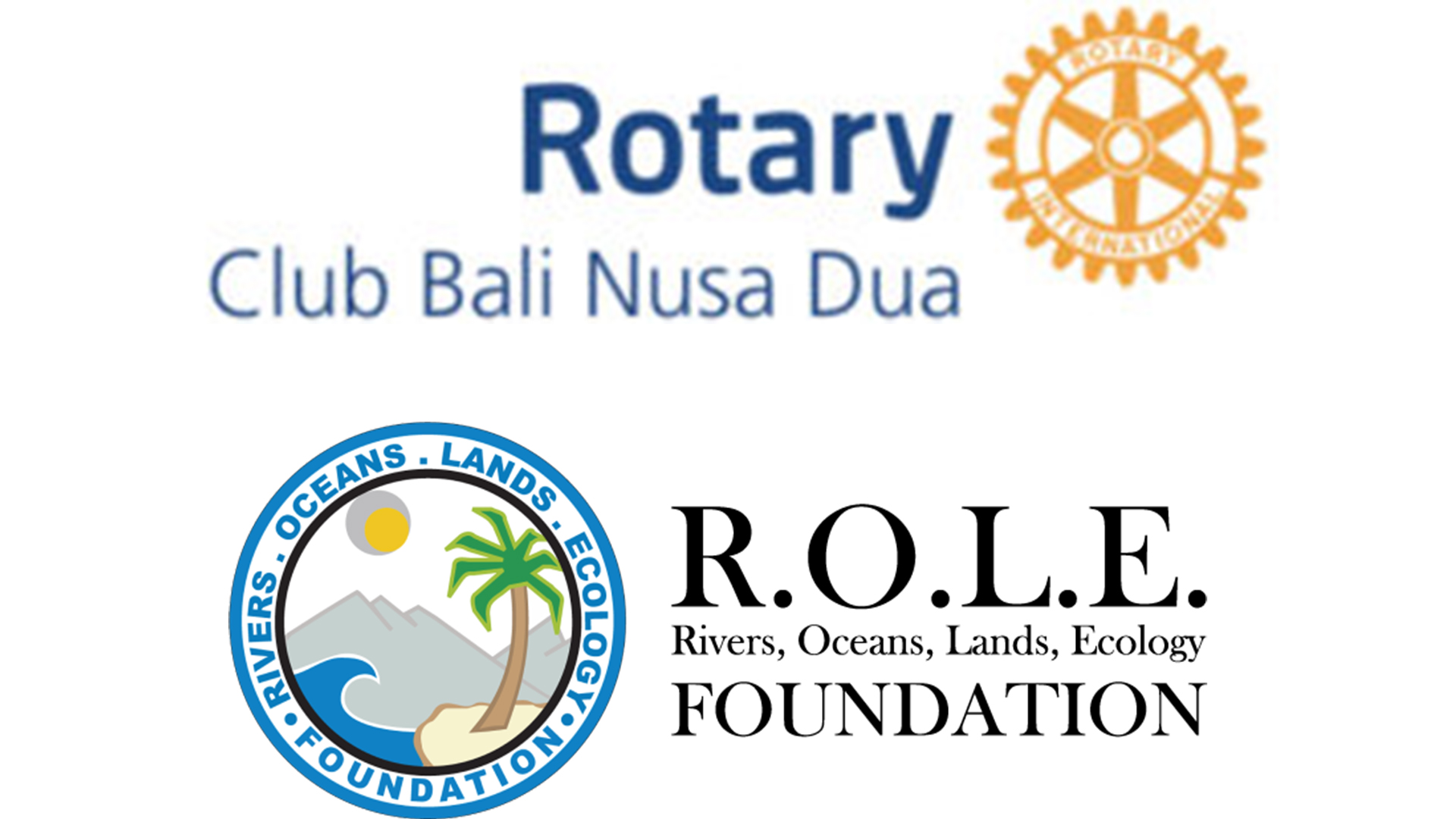 Padang Padang Shipwreck (2008)
On the 12th of July, 2008, Padang Pandang, a world-class left-hand reef break in Labuhan Sait, Bali, suddenly became home to an abandoned Taiwanese illegal fishing boat that was leaking waste and destroying an amazing ecosystem. 
Over a 5-month period of time, during low tide, daily physical efforts were made by R.O.L.E. Foundation, GUS Foundation, Rip Curl, and a crew of volunteers to clean up the shipwreck. Most hazardous materials like oil, diesel, and loose bits of boat were removed and hauled away.
Concerned divers cleaned the underwater reef of fishing hooks, sharp gaffs, wires, nets, pieces of metal and other dangerous shrapnel from the wreck.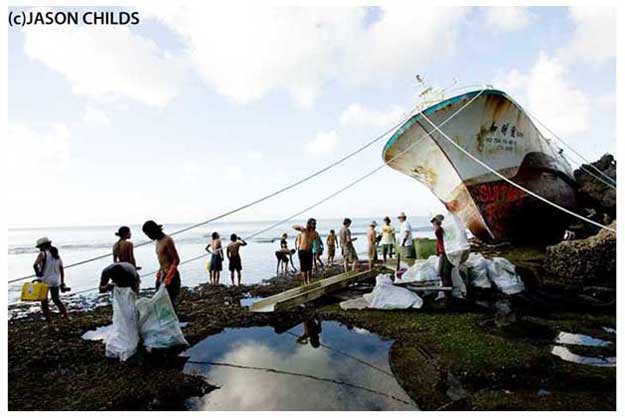 You can make a difference!
Contact us if you have any ideas on participating in making Bali more environmentally friendly.