It has been six months since R.O.L.E. Foundation restarting the weekly english class for Sawangan kids. Since then, our educator has developed teaching methods that are more fun, like board games.
Learning English with board games
Board games are a fun way to learn a language. It creates laughter, promotes student interaction and increases the students' achievement. So far, the kids have been using board games to learn about time, clothing vocabularies, personal information, preposition and degrees of comparison.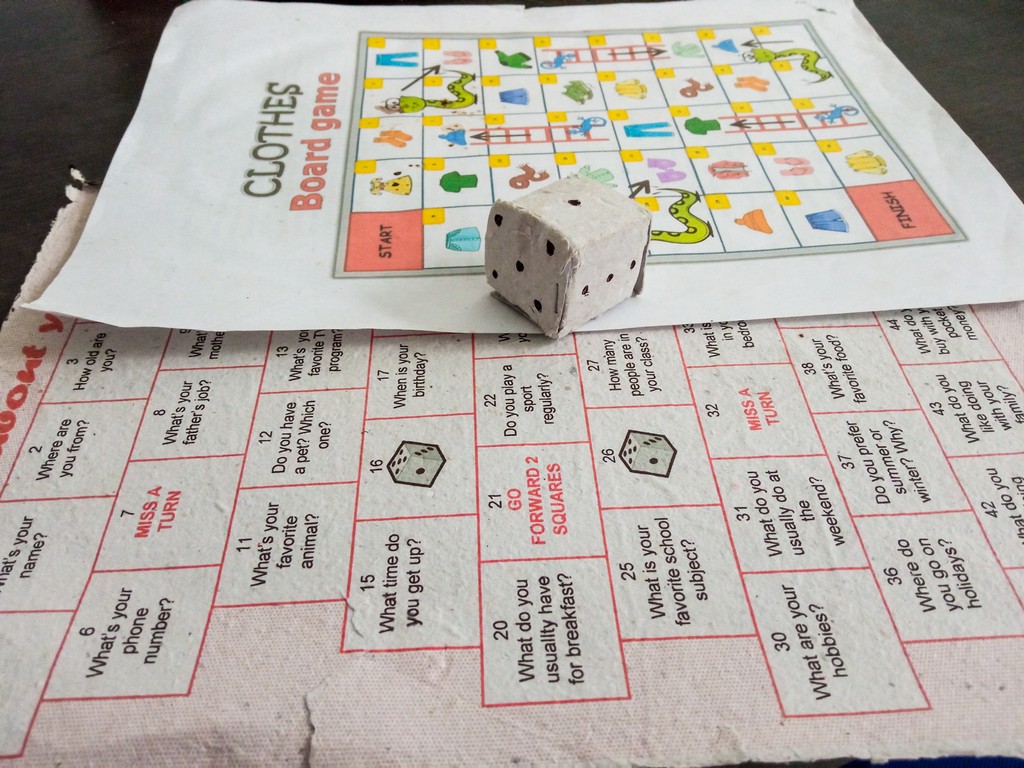 Using paper waste
The board games and the dice that are being used in the English classes are handmade of recycled paper, all made in the ZeroWaste Center. By implementing the reuse and recycling principles, we show the kids that it's possible to create something from used items. So it is fun, cheap, and environmentally friendly!
Kids Environmental Classroom
When the public schools re-open, the Kids Environmental Classroom will resume in collaboration with public schools. You can Play a ROLE by sponsoring a Kids Environmental Classroom, allowing 15-20 public-school children to gain knowledge about the environment. Read more about the Kids Environmental Classroom on the website.