Last week, R.O.L.E. Foundation visited the waste management facility of Alila Villas Uluwatu to discuss further collaboration in regard to waste management.
Alila Villas Uluwatu has supported the ZeroWaste Soap Program since the start in 2017 and has been a loyal and passionate partner ever since. In a period of five years, R.O.L.E. Foundation collected 391.73 kg of used soaps, that would otherwise have ended up in the landfill. Now that they turned their solid soap into liquid soap, we had a meeting to discuss other possible collaborations.
Regenerative tourism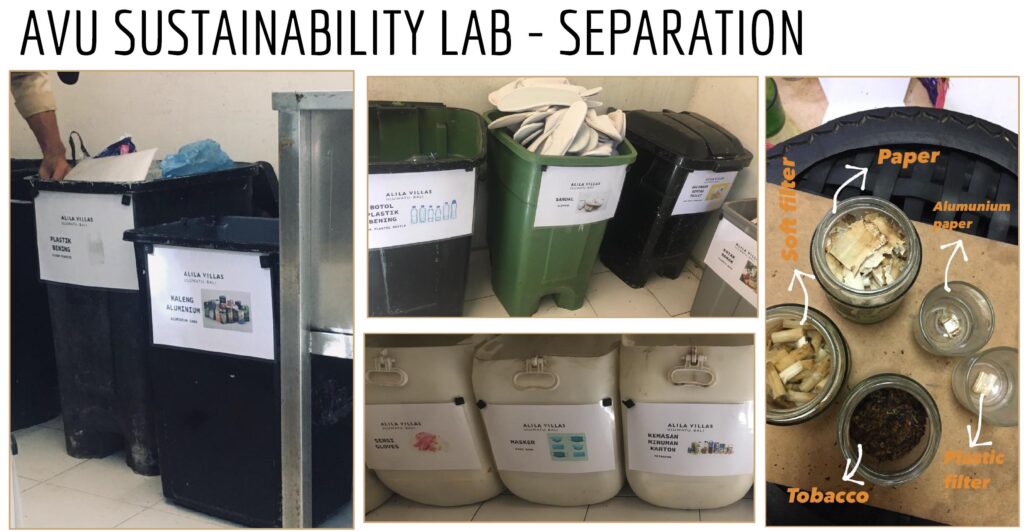 Alila Villas Uluwatu follows a philosophy they call "Regenerative Tourism" and they are following these paradigms:
From its integrative design, working with Nature and not against it, preserving Ecosystems.
By aligning its development with that of the local village.
By respecting, conserving and promoting the local traditions, arts and culture in general.
By assuming the responsibility of its footprint and leaving a positive one.
Since May 2021, they have already:
Eliminated single used plastic bags for collecting waste by replacing them with washable and reusable cotton bags.
Eliminated plastic containers for amenities in the rooms and front office by replacing them with refillable ceramic containers.
Rejected single used plastic brought by our food suppliers by returning them to the suppliers once the food is placed in boxes in our kitchen storage.
Eliminated plastic items and single-portion or single serving packages from our food and drink services
Communicated to the staff members that single used plastic is not allowed in our property.
Recycling and upcycling waste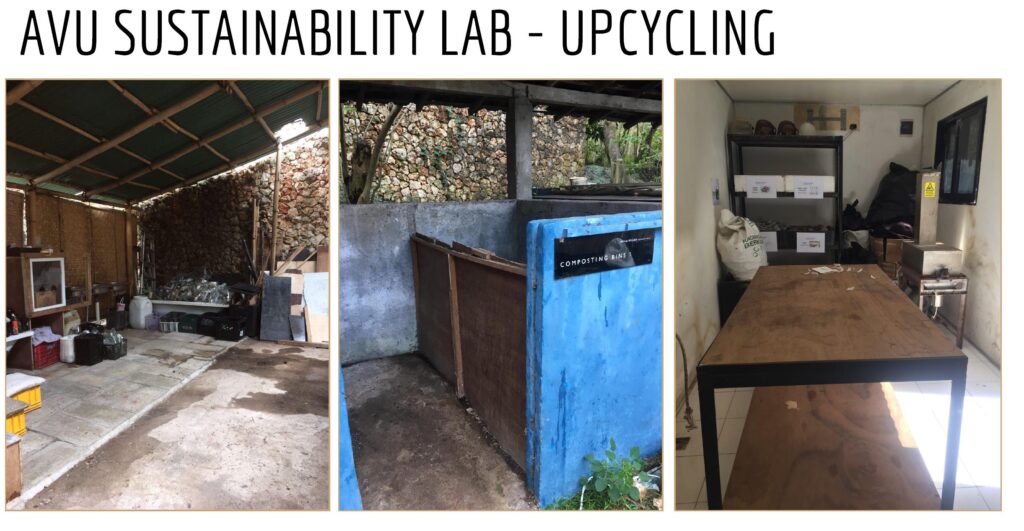 Alila Villas Uluwatu has an in-house waste management system that prevents any waste they produce from ending up as landfill contaminating Bali's sawah, oceans, forests and beaches. Alila Villas Uluwatu is not only collaborating with waste partners, they also do their own upcycling and recycling in the onsite Sustainability Lab. R.O.L.E. Foundation is proud to be one of Alila Villa Uluwatu's collaboration partners in this system.
Further collaboration with Alila Villas UluwatuAlila Villas Uluwatu and R.O.L.E. Foundation will further collaborate, processing other types of waste and thus preventing it ending up in landfills or in nature. If you are interested in more information about the ZeroWaste Soap Program: please visit https://zerowastecenter.org/soap/