In March 2023, a group of dedicated people joined to tackle Jimbaran Beach's massive waste problem. Despite its picturesque surroundings near Kedonganan Beach, this popular tourist spot has long suffered from waste pollution. The problem is never-ending, as the beach gets waste from the ocean that most likely originates from other areas of Bali.
The R.O.L.E Foundation, Bali WISE students, and volunteers worked together to promote awareness of the area's waste problem. Jimbaran Beach was the ideal location for the March Beach Cleanup, allowing participants to take concrete steps toward a cleaner ocean and a more sustainable environment.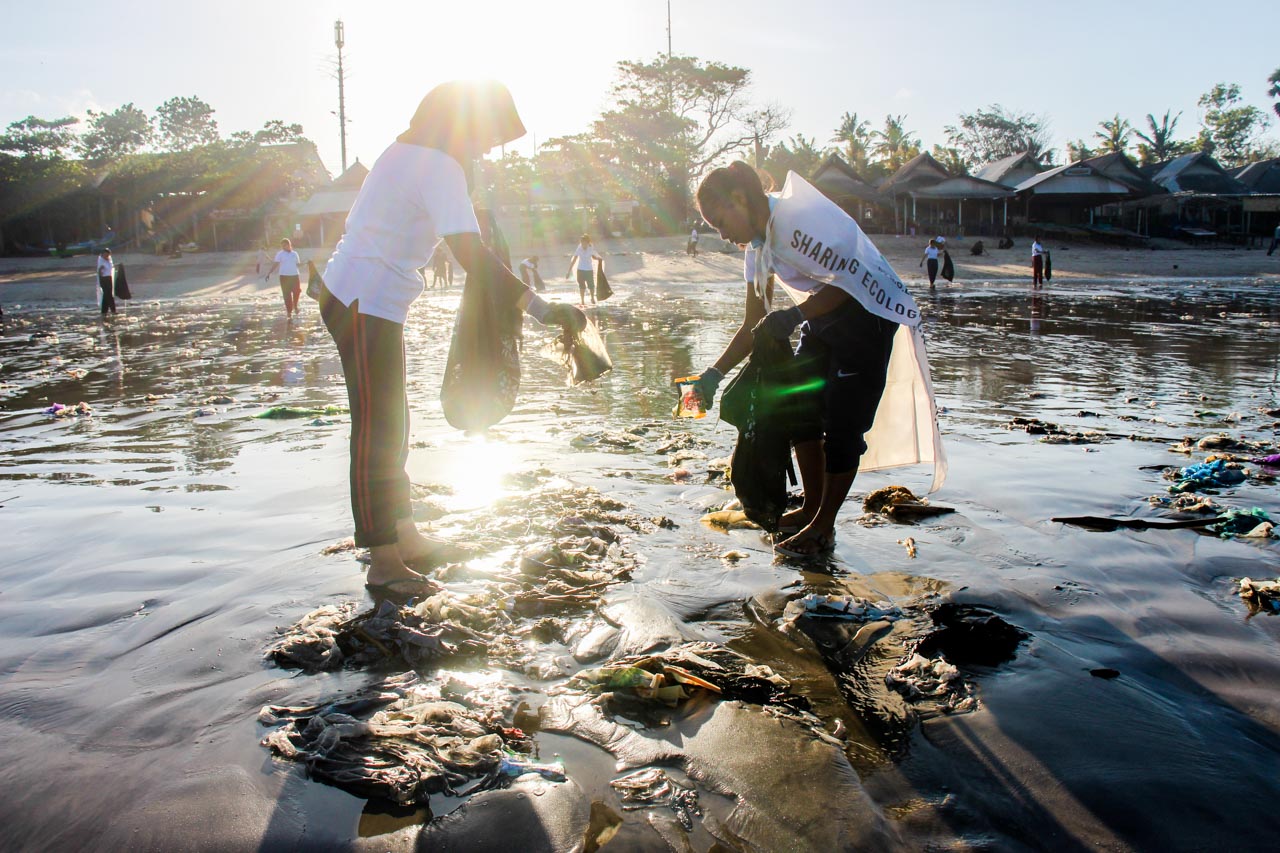 The condition of the beach was dire, with waste littering the coastal line. Organic waste, such as tree branches, worsened the situation, with broken plastic waste also adding to the unsightly mess. The Beach Cleanup event served as a beacon of hope, offering a solution to a longstanding problem.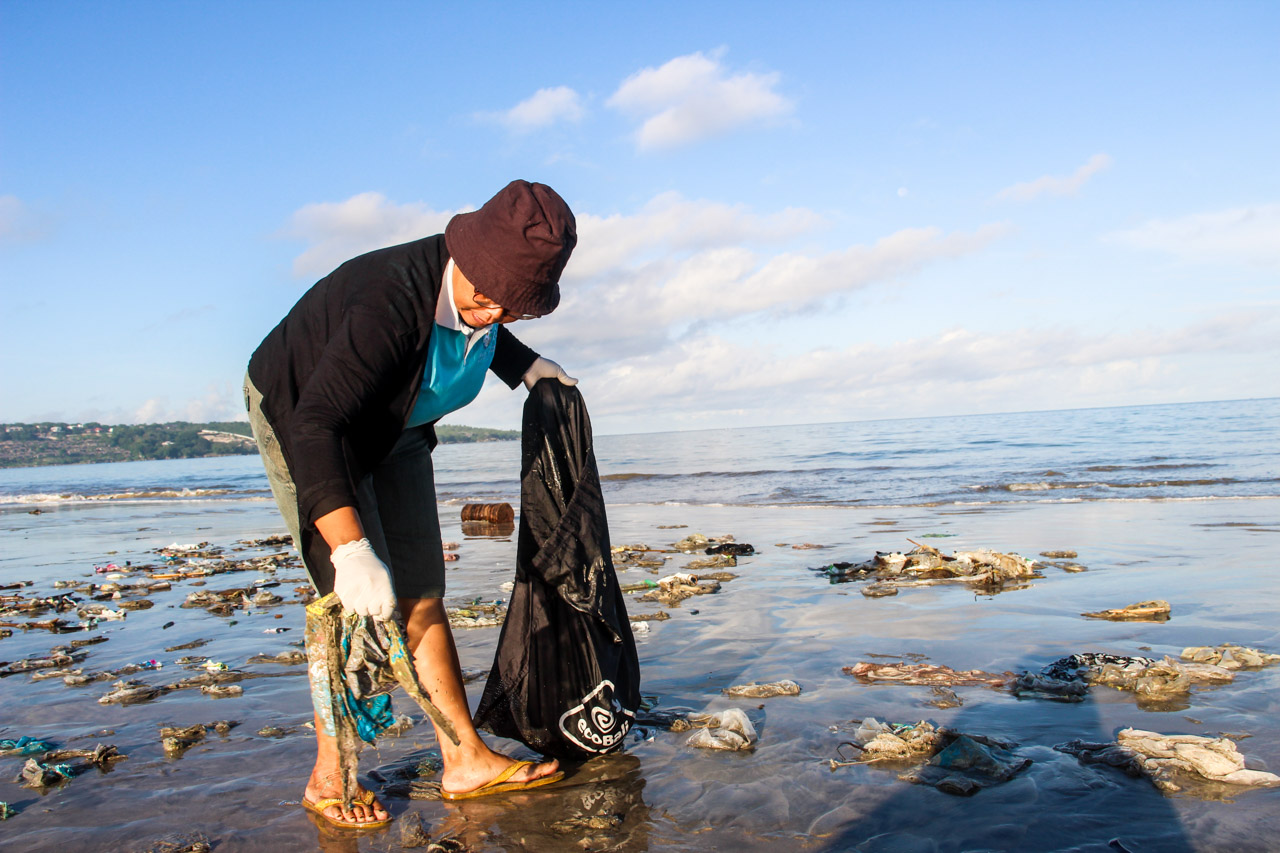 With 30 people working tirelessly for two hours, a staggering 377.8 kg of non-organic waste was collected. The results were remarkable, as this was much higher than the total collected last month cleanup, which was about 285.45 kg. The group focused on collecting residues, which are small amounts of plastic waste that remain after the main part has been used or sold. These residues are dangerous to the environment, and the focus on collecting them helped minimize their impact on the ocean and beach.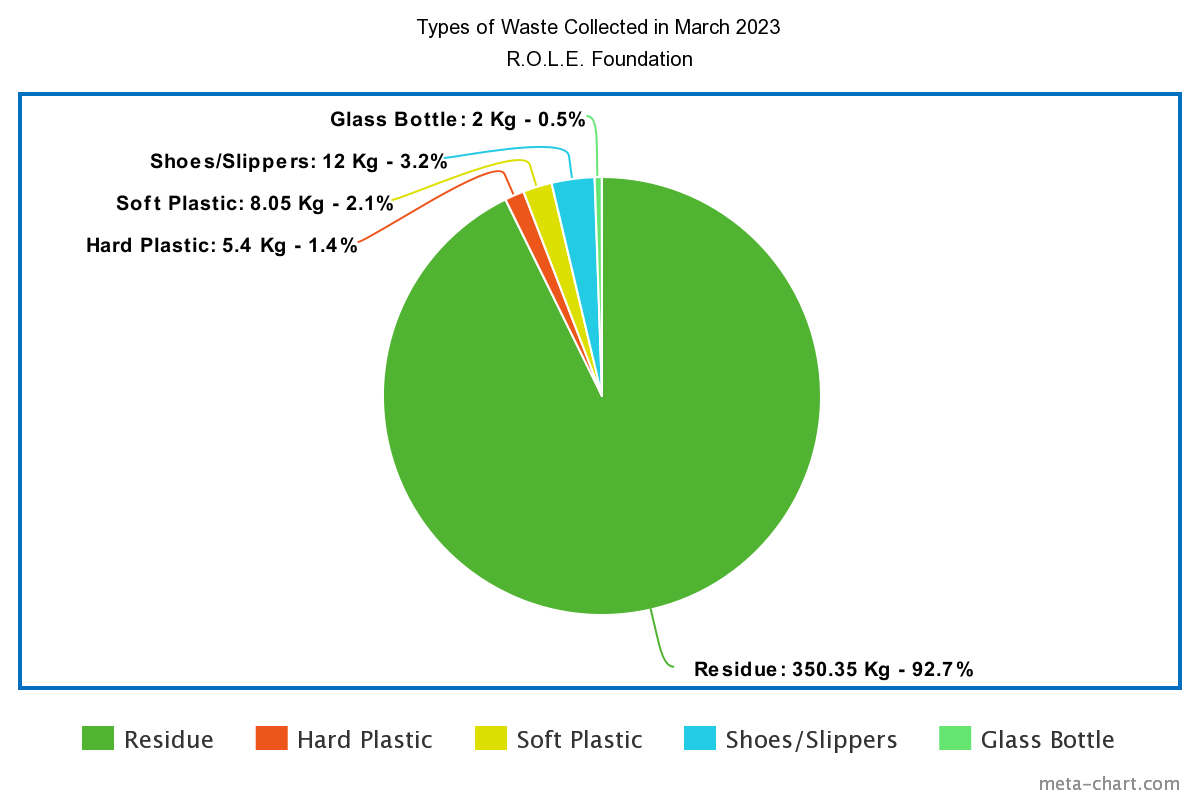 Aside from residues, hard and soft plastic, glass bottles, and slippers were also collected. The effort was just a small step towards a cleaner, safer environment for all, but it was significant.
By taking part in the Beach Cleanup at Jimbaran Beach, the participants demonstrated that every individual could make a difference. The event raised awareness of the waste problem in the area, showing that action can be taken to save the environment.
Join us in making a difference! Let's work together towards a cleaner, safer planet.