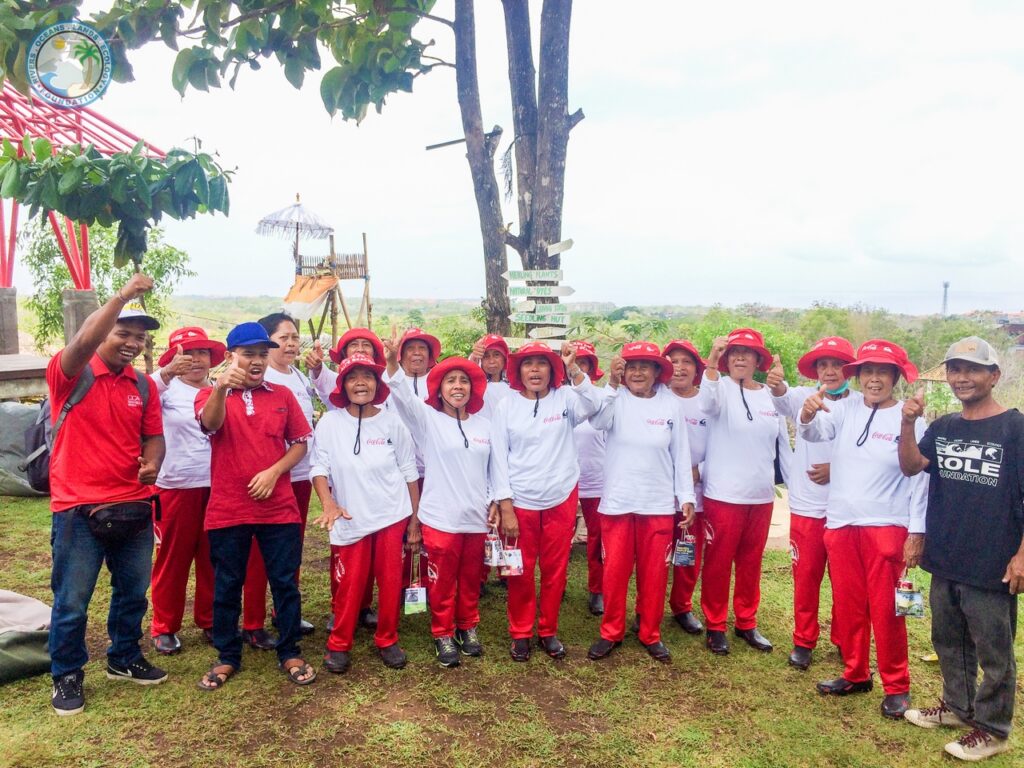 Monday, 5th Nov 2018. Environmental Training with Kedonganan Beach Cleaners. Fourteen beach cleaners from Kedonganan Beach joined us today at Zero Waste to Oceans – Community Environment and Skills Center to learn more about sustainable practice from waste management to sustainable jobs. This is part of Coca-cola CSR program.
They welcomed at the center by ROLE Foundation's Founder/CEO, Mike O'Leary and talked about the role of beach cleaners in keeping the beaches in Bali clean. After that they went to waste management station where they learnt about recyclable and non-recyclable waste, types of plastics, compost, identifying different plants, natural dyes, traditional weaving and soap upcycling.
The training was finished with discussion and group photos after all the participants enjoying refreshments.
Bahasa Indonesia
Senin, 5 Nov 2018. Pelatihan Lingkungan dengan Petugas Pantai Kedonganan. Empat belas pembersih pantai dari Pantai Kedonganan bergabung dengan kami di Zero Waste to Oceans – Community Envrionment and Skills Center untuk belajar lebih dalam tentang praktik-praktik ramah lingkungan dari manajemen sampah hingga pekerjaan yang berkelanjutan. Ini merupakan bagian dari program CSR Coca-cola.
Mereka disambut di pusat pendidikan oleh pendiri/CEO ROLE Foundation, Mike O'Leary dan dijelaskan perihal peran pembersih pantai dalam menjaga pantai Bali yang bersih. Setelah itu mereka ke stasiun manajemen sampah dimana mereka belajar mengenai sampah yang bisa didaur ulang dan tidak, jenis plastic, kompos, mengidentifikasi tanaman yang berbeda, pewarna alam, tenun tradisional dan pengolahan sabun.
Pelatihan diakhiri dengan diskusi dan berfoto bersama setelah semua peserta berkesempatan menikmati hidangan yang telah disediakan.