Beach Cleaners Training continues into February, focusing on Nutrition and Healthy Diet. This month our permaculture and healthy living expert, Ketut, teaches Beach Cleaners about Nutrition and Diet as part of R.O.L.E.'s Beach Cleaning Training Program.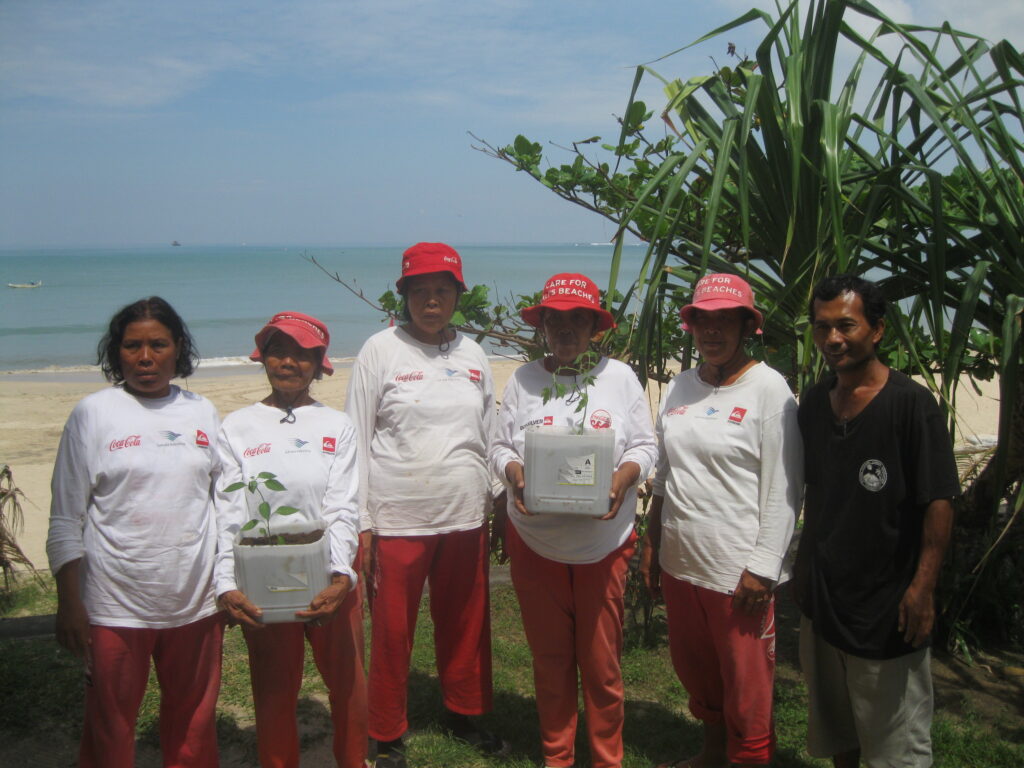 At Kedonganan Beach, Ketut taught twelve women the benefits of good nutrition, what a healthy diet looks like, and how different vegetables, fruits and herbs are good sources of vitamins and proteins. Afterwards, Ketut showed everyone in a practical exercise how to pot plants. First the soil was prepared from compost he brought over from R.O.L.E.'s Eco-Park, and then the Beach Cleaners all had fun potting their own tomato and chilli plants using recycled plastic canisters provided by R.O.L.E.
The Beach Cleaning Training Program is one of R.O.L.E.'s Off-Campus Programs that works to clean up Bali whilst educating locals in order to promote environmental sustainability. Ketuk and representatives from Coca-Cola Amatil make monthly visits to the beaches of Jimbaran, Kedonganan, Kuta, Legian and Seminyak. There, they undergo beach cleanups and provide free education to local women and men in order to work towards our goal of a clean Bali.