On 18 December 2020, R.O.L.E. Foundation initiated a beach cleanup at Geger temple and beach area, Nusa Dua. Geger Beach is a well-known surfing spot while the temple, Pura Geger Dalem Pemutih, is frequently visited by Hindu-Balinese.
A total of 231,6kg waste was collected
The beach cleanup took one hour and a total of 30 participants successfully collected 231,66kg of non-organic waste from the temple, the parking lot, and the beach. Due to COVID-19, the number of participants was limited and consisted of R.O.L.E. Foundation's staff, Bali WISE students, and participants from Nusa Dua area. Before starting at 7AM, the participants received a short brief and gloves & waste bags. Afterwards, they enjoyed some fruit snacks and made some group photos.
Types of waste collected
The collected waste was then transported to the ZeroWaste Center for further separation and analysis by the Bali WISE students with the supervision of the Environmental Educator. Results:
36% residue waste, which is non-recyclable waste that is washed out by the seawater
30.3% glass, mostly beverages bottles
11,3% plastic, including hard plastic such as bottles, caps, and cutlery and soft plastic such as plastic bags and layered plastic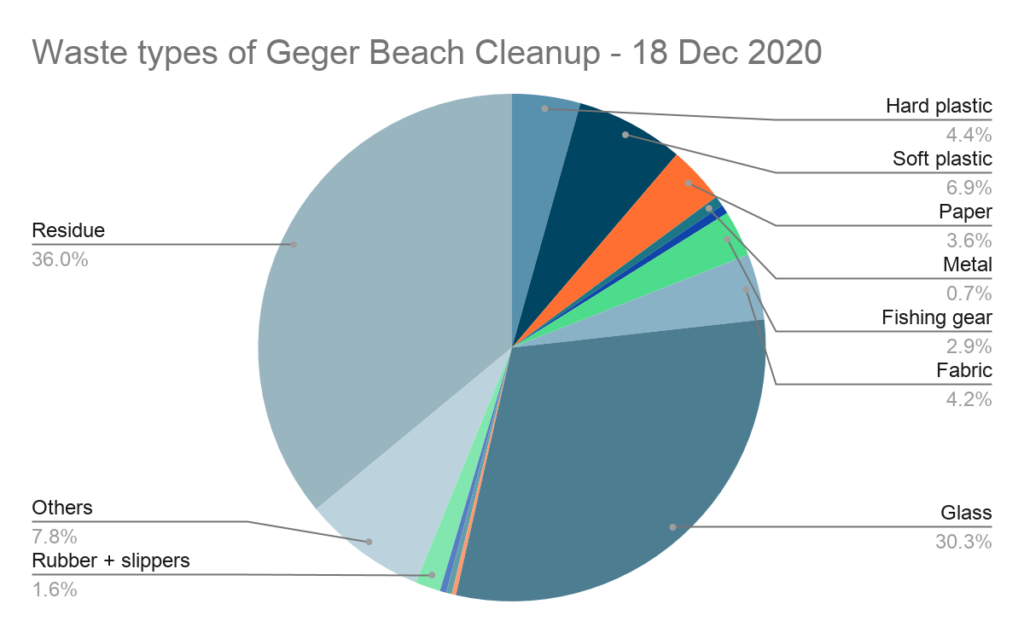 The origin of the found plastic waste
As Geger Beach is famous for surfing and family recreation, there are a lot of food sellers around. They sell their goods in single-use plastics and this is the main source of the plastic waste that we found; mostly clear soft plastics (8.4 kg) from snack packaging, plastic wrap, and plastic bags. Another consequence of a lacking waste disposal system in the area is that the food sellers burn their collected waste directly onsite, which creates harmful smoke and fumes.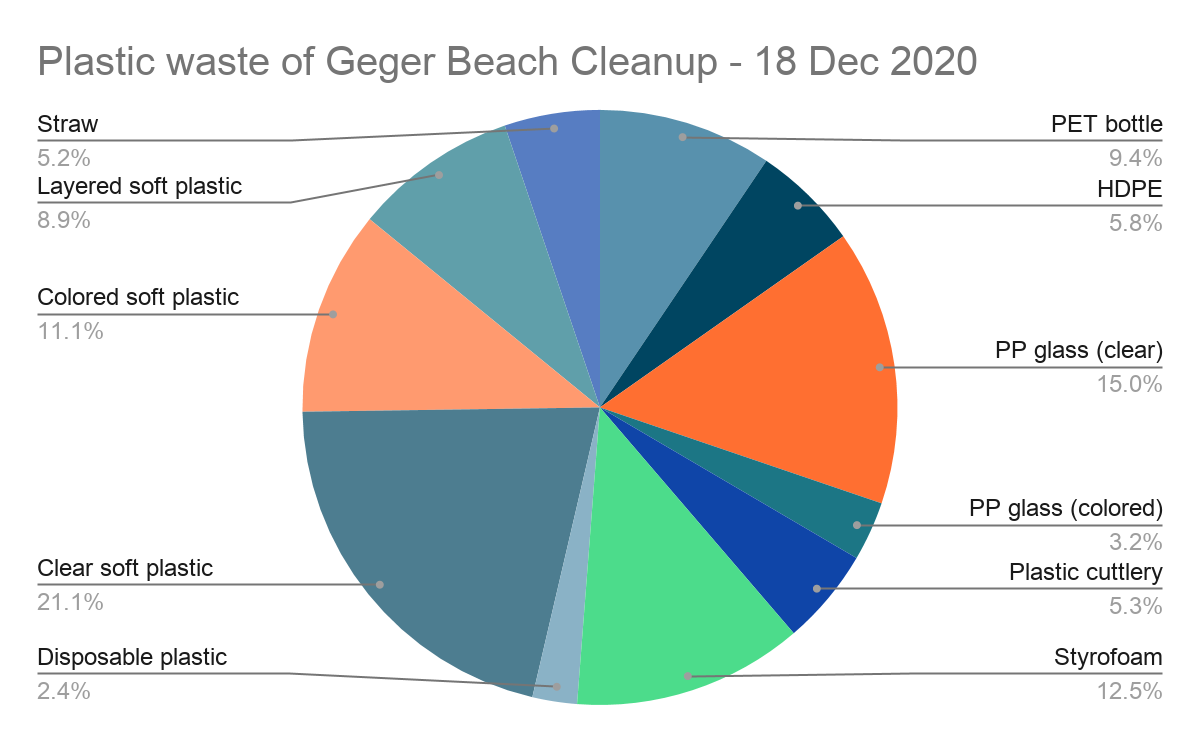 A solution
Beach cleanups are not the solution for the existing problem, but we see this cleanup as an opportunity to share knowledge and create awareness around the waste problem. R.O.L.E. Foundation wants to thank all who participated in the Geger Beach cleanup. Stay tuned for next month's cleanup!