Sawangan Beach, nestled between Hilton Hotel and Kempinski Hotel in Nusa Dua, is renowned for its natural beauty and mesmerizing sunrises. However, the recent influx of waste from the ocean has marred its pristine condition, posing a threat to the environment. In response to this pressing issue, the R.O.L.E. Foundation, alongside Bali WISE students and interns, organized a Beach Cleanup Event. With a team of 34 dedicated individuals, we worked tirelessly for two hours to restore the beach's splendor and raise awareness about the harmful impact of plastic waste on our oceans and ecosystems.
Location and Condition of the Beach: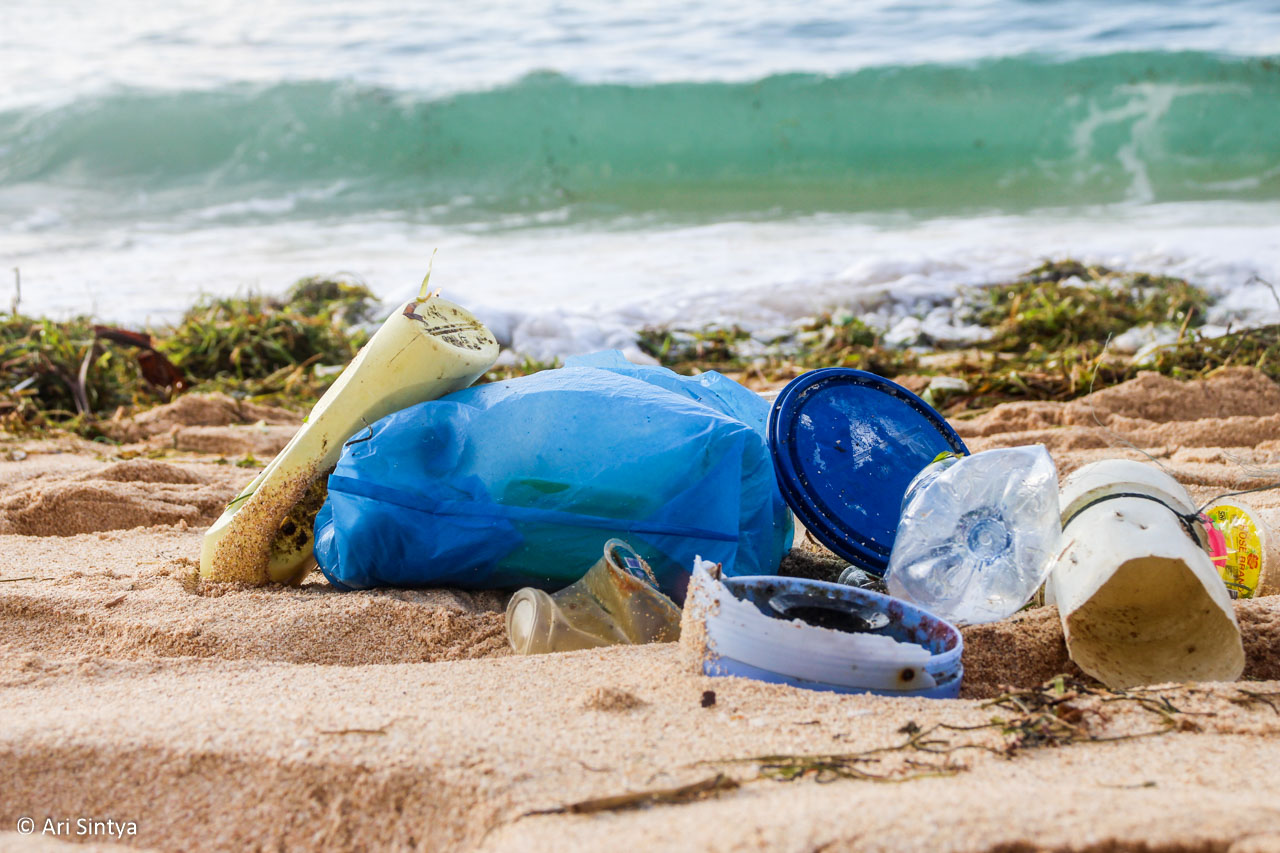 Sawangan Beach has long been a favorite destination for tourists, attracting visitors from near and far with its picturesque surroundings and proximity to renowned hotels such as Kempinski, Mulia, and Hilton. Unfortunately, the beach's cleanliness has been compromised, with plastic bottles, straws, and broken soft plastics polluting its shores. This waste is believed to originate from neighboring islands and countries, highlighting the global scale of the problem. It is imperative that we take action to convey the urgency of the situation and unite people in preserving our oceans. The Beach Cleanup Event served as a powerful campaign to shed light on the dire state of our marine environment and inspire collective efforts to halt the irresponsible disposal of waste.
Waste Collection and Separation: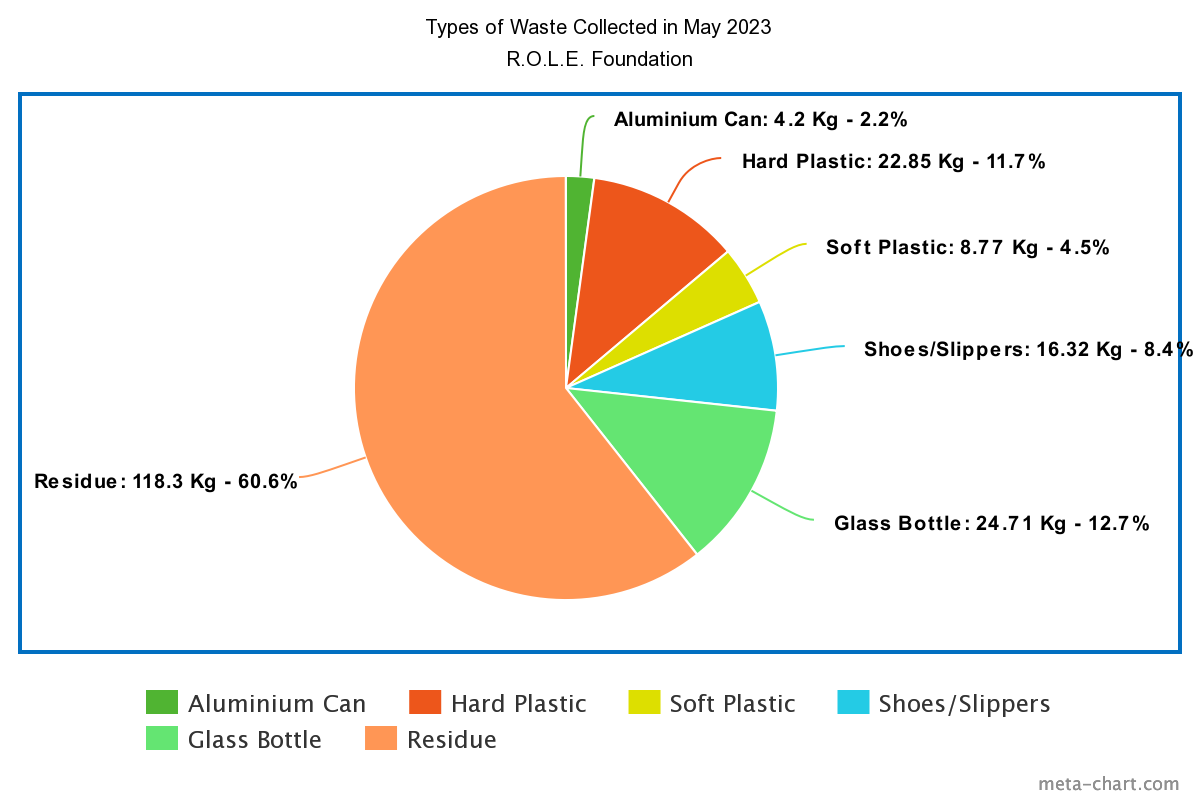 During the Beach Cleanup Event, we successfully collected a staggering 195.15 kg of inorganic waste. The pie chart above illustrates the composition of the collected waste. Residue accounted for over 60% of the total, indicating the need for effective waste management strategies. Hard plastic items, including clear bottles, cups, styrofoam, and straws, comprised nearly 12% of the waste collected. Footwear, such as shoes and slippers, constituted around 8% of the total. Glass bottles represented 12% of the collected waste, while aluminum cans made up a mere 2.2%. These statistics underscore the importance of reducing single-use plastic consumption and adopting sustainable alternatives.
Conclusion: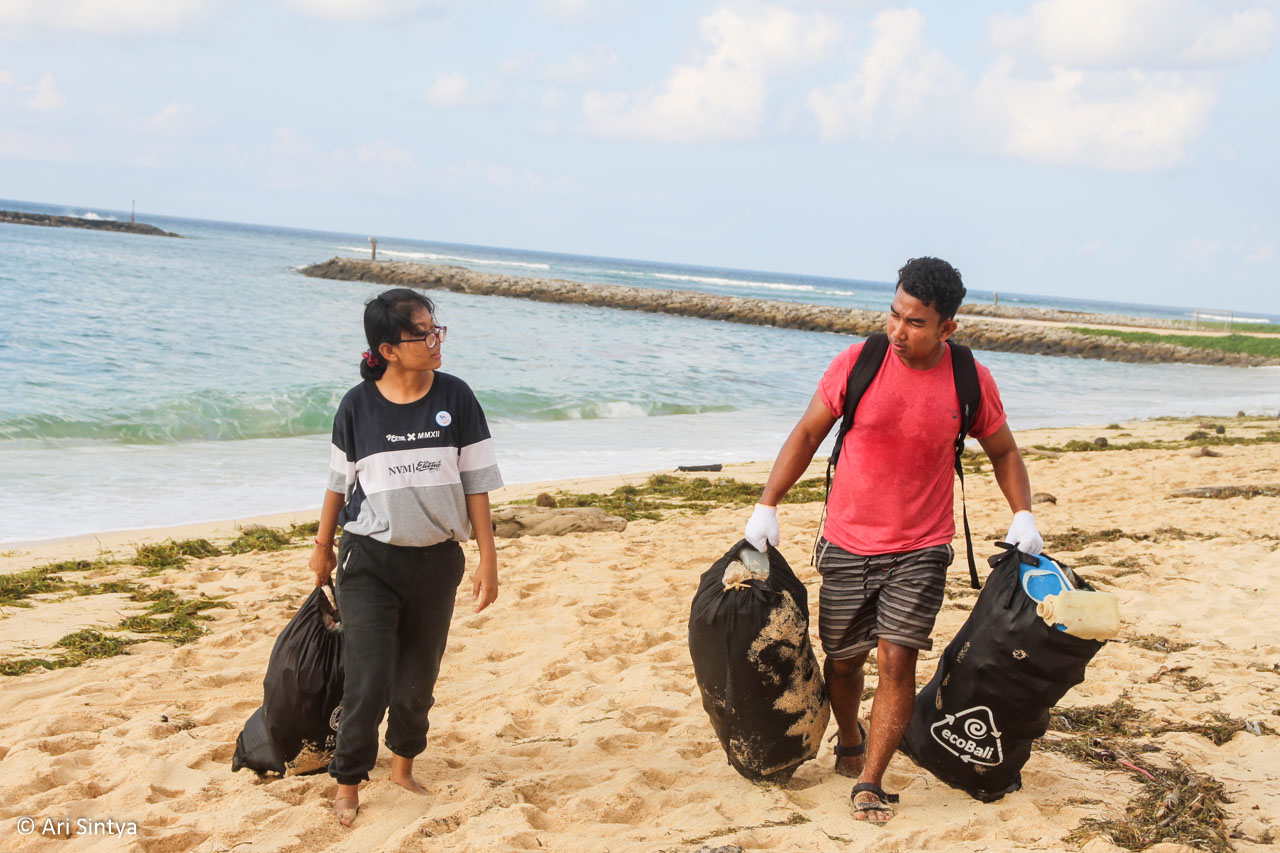 The Beach Cleanup at Sawangan Beach was a resounding success, thanks to the efforts of the R.O.L.E. Foundation, Bali WISE students, and interns. By collecting 195.15 kg of non-organic waste, we made a significant impact in restoring the beach's natural beauty and preserving the marine ecosystem. However, our mission extends beyond a one-time cleanup event. We strive to raise awareness and encourage widespread action to prevent the indiscriminate dumping of waste into our oceans. Together, let us pledge to safeguard our environment, embrace sustainable practices, and ensure a cleaner and more sustainable future for generations to come.