On the 21st of July, the R.O.L.E. Foundation held a Beach Cleanup at Sawangan Beach, with the invaluable support of Club Ocean, aiming to raise awareness among our staff, Bali WISE students, and the local community about protecting marine life. Additionally, we are proud to collaborate with UMISAKURA for beach cleanups in both Japan and Bali, where volunteers don Blue Santa costumes.
Location and Condition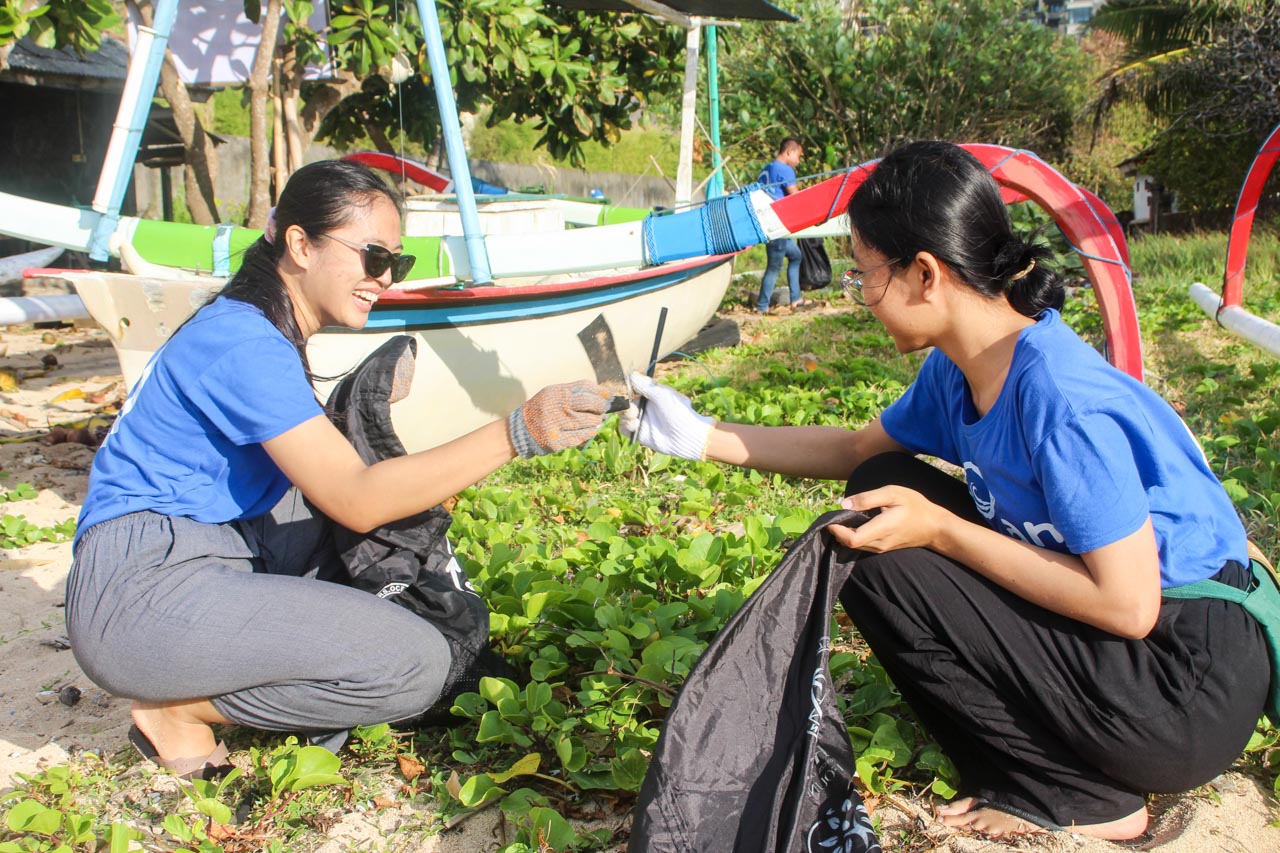 Sawangan Beach, located between the Hilton Hotel and Kempinski Hotel in Nusa Dua, Bali, is renowned for its beauty and sunrise views. However, it faces the challenge of being a recipient of ocean-borne waste, which is one of the reasons why we chose it as the location for our July Beach Cleanup. With 42 dedicated participants, we collected 206.06 kg of inorganic waste, including various-sized plastic pieces and plastic bags as the most common items found.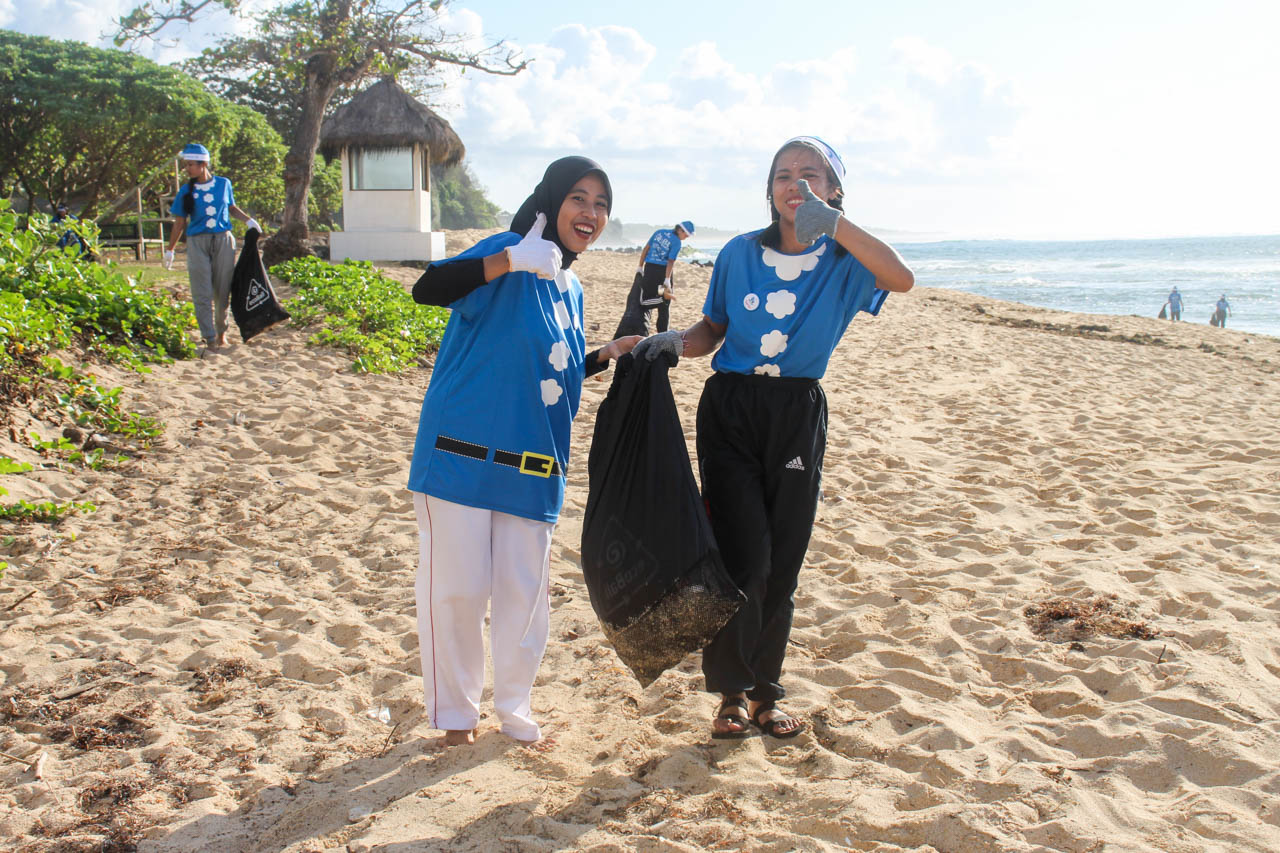 The beach boasts a vast expanse of white sand, attracting many visitors for beach activities and swimming. However, the condition of the beach in front of the hotels differs noticeably from the local Sawangan beach, which suffers from waste piles, including discarded fishing nets and ropes. The collection of plastic waste of all sizes emphasizes the need for greater awareness to protect marine life from the dangers of inorganic waste, especially the risk of microplastic pollution.
Waste Collection and Separation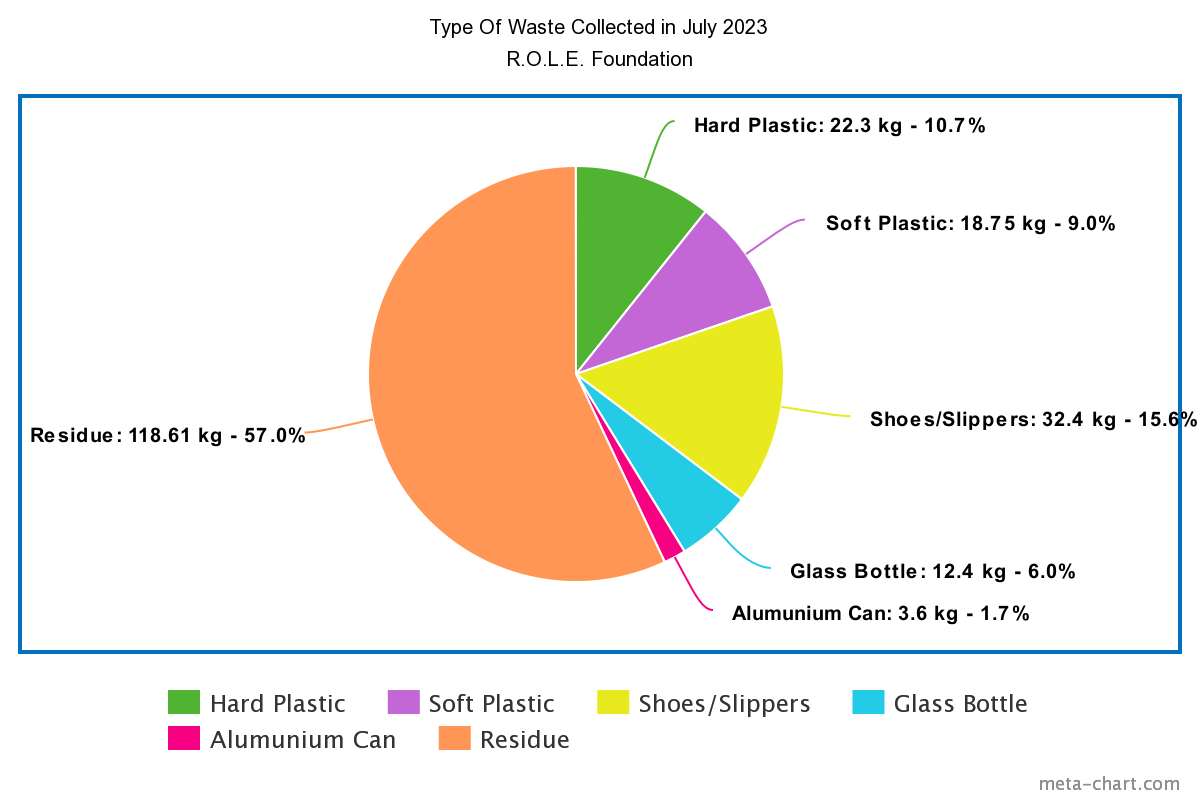 During the Beach Cleanup event, we categorized and separated the waste collected. Residue accounted for the highest percentage, but it was lower compared to the previous month, marking an improvement. Shoes and slippers followed as the second-largest waste category, comprising 32.4 kg (15.6%). Plastic waste made up a significant portion, totaling 42.05 kg, with hard plastic at 10.7% and soft plastic at 9%. Notably, clear plastic cups and bags were among the commonly found items. Glass bottles and aluminum cans had the lowest percentages, with 12.4 kg and 3.6 kg, respectively, showing similar results to the previous month's Beach Cleanup.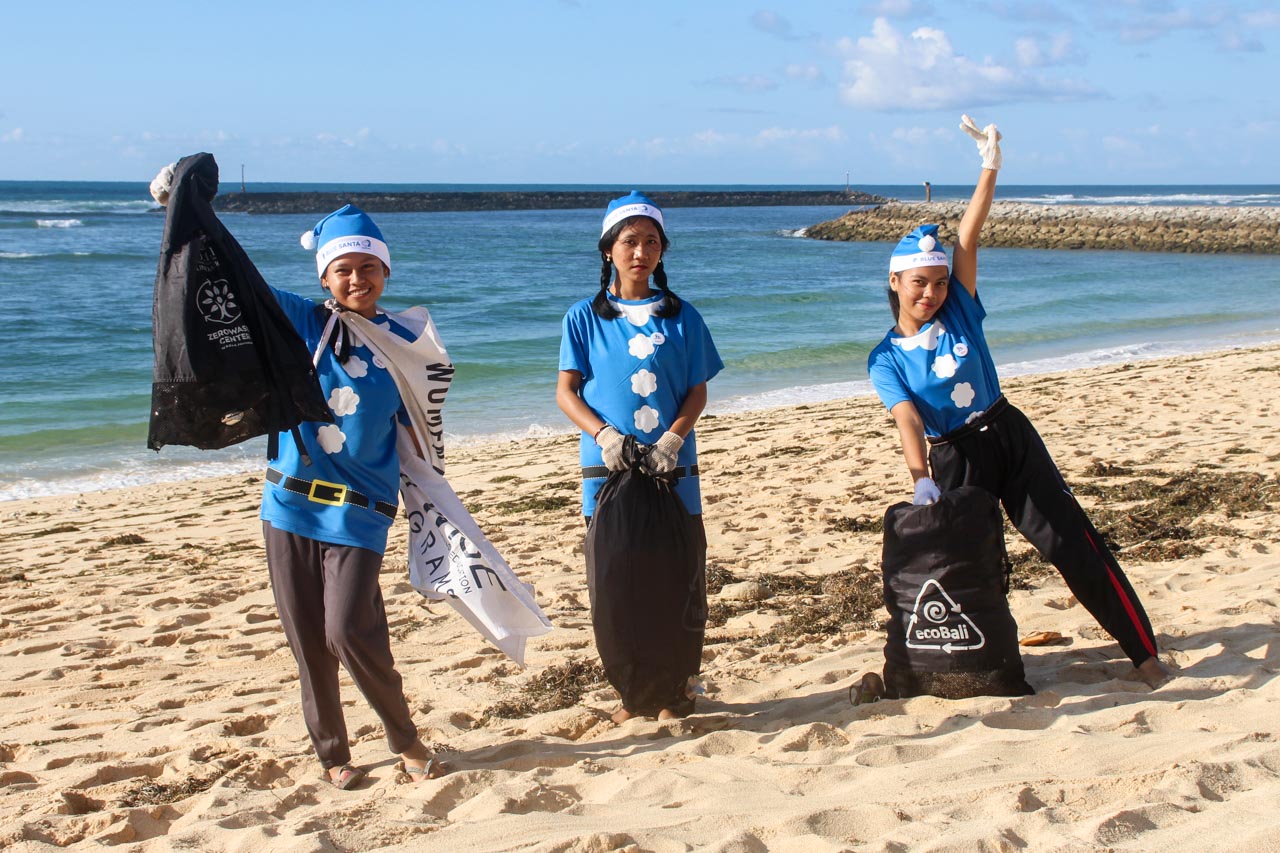 Overall, the Beach Cleanup at Sawangan Beach was a resounding success, thanks to the collective effort of our dedicated participants. By removing 206.06 kg of non-organic waste, we contributed to preserving the beach's natural beauty and protecting marine ecosystems. We are committed to continuing such initiatives, raising awareness, and promoting responsible waste management to safeguard our environment and marine life.