The Beach Cleanup of January 2023 was conducted at Jerman Beach which is located in Kuta, Bali. Recently this beach is going viral due to the Baruna Statue that is instagramable for youth. That's a big reason we chose this location because it could easily spread a message to take care of waste along the beach and raise awareness of environmental protection to visitors. With 28 people which consist of R.O.L.E. Foundation staff, Bali WISE students, and visitors, around 205 kg of inorganic waste was collected within two hours of cleaning the beach.
Location and Condition of the Beach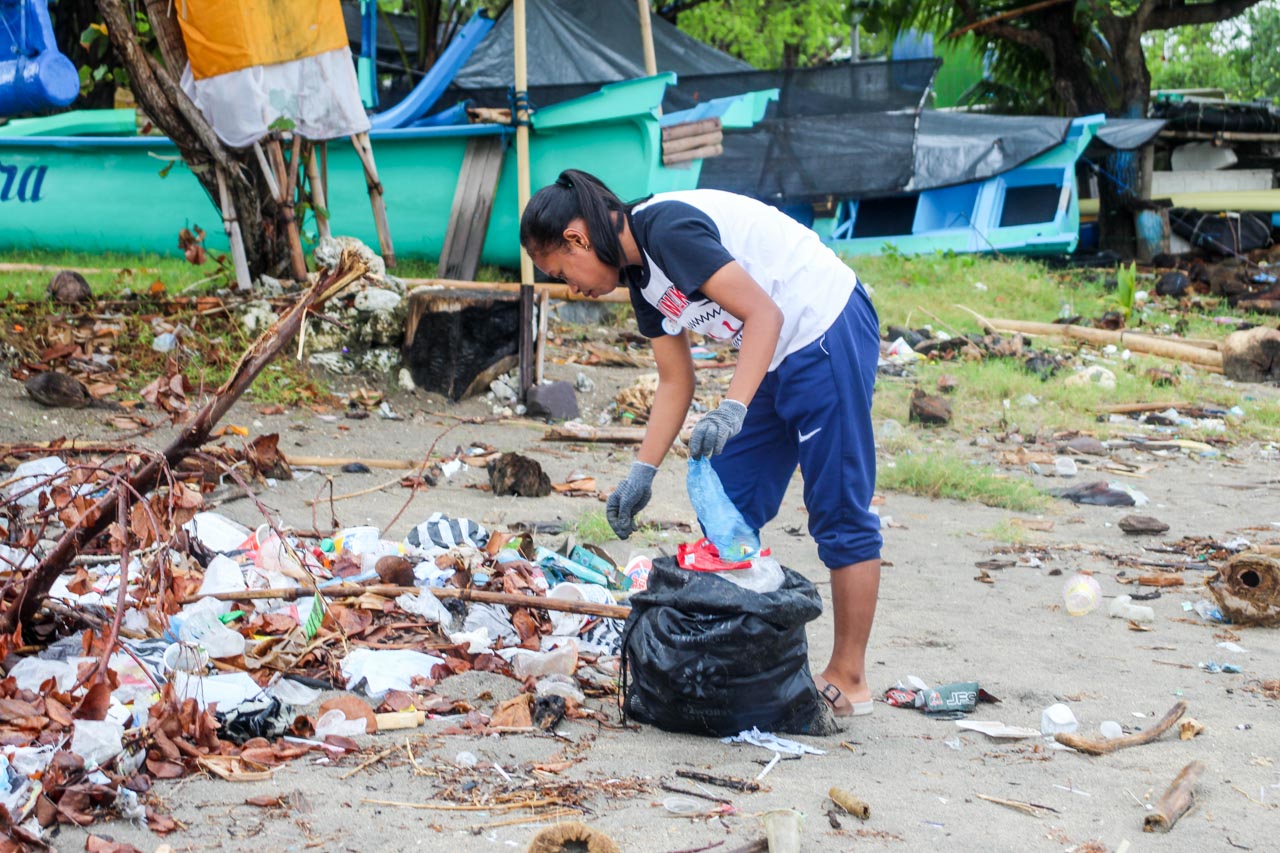 Jerman Beach is located near I Gusti Ngurah Rai International Airport and has the same coastal line with Kuta Beach in the northern part. This beach has a new statue called Patung Baruna that attracts tourists to come and spend time at the beach. Ironically, the tourists who visit the beach would see a lot of waste along the beach. The waste could be carried by the sea waves and also from the tourists themselves that probably do not take care of their garbage. Therefore, we wanted to conduct a Beach Cleanup at this beach to show people how we could take action for a better and cleaner beach. At the end of the day, we succeeded in making some tourists get involved to help us collect the waste along the beach. It is the way our campaign to protect the environment, especially beaches, got received by people to participate in the event.
Waste Collection and Separation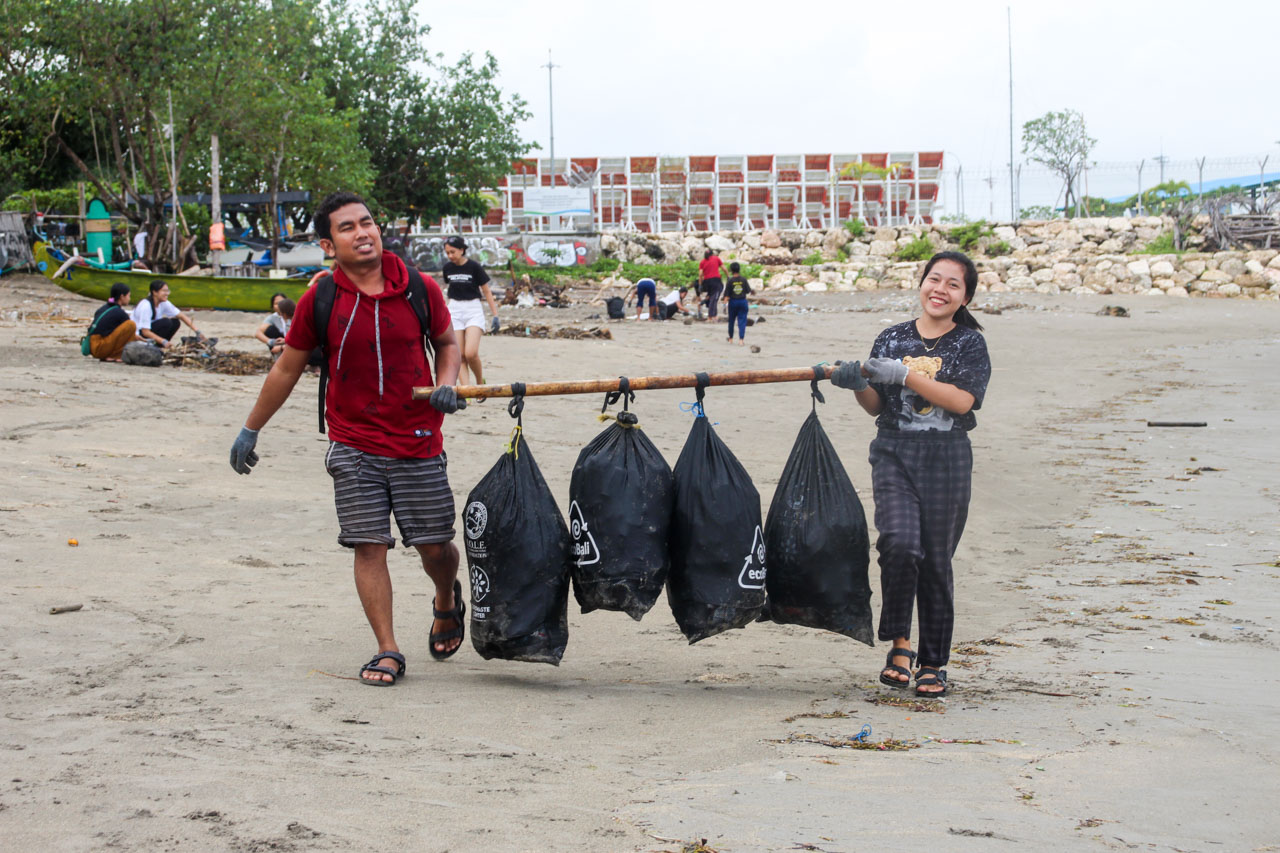 We are glad to announce that we collected 205,1 kg of inorganic waste during the Beach Cleanup Event at Jerman Beach. As we can see on the above pie chart, residue is the majority of collected waste that reaches more than 60%. Hard plastic that consists of clear plastic bottles, plastic cups, styrofoam, and plastic straws gets almost 14% of collected waste. As always, we gathered around 20 kg of shoes or slippers during this event that has approximately 10% of total waste. Glass bottles touch 5% of collected waste, while the minority should be Tetrapak that is only 1.2% of total waste gathered during the Beach Cleanup at Jerman Beach.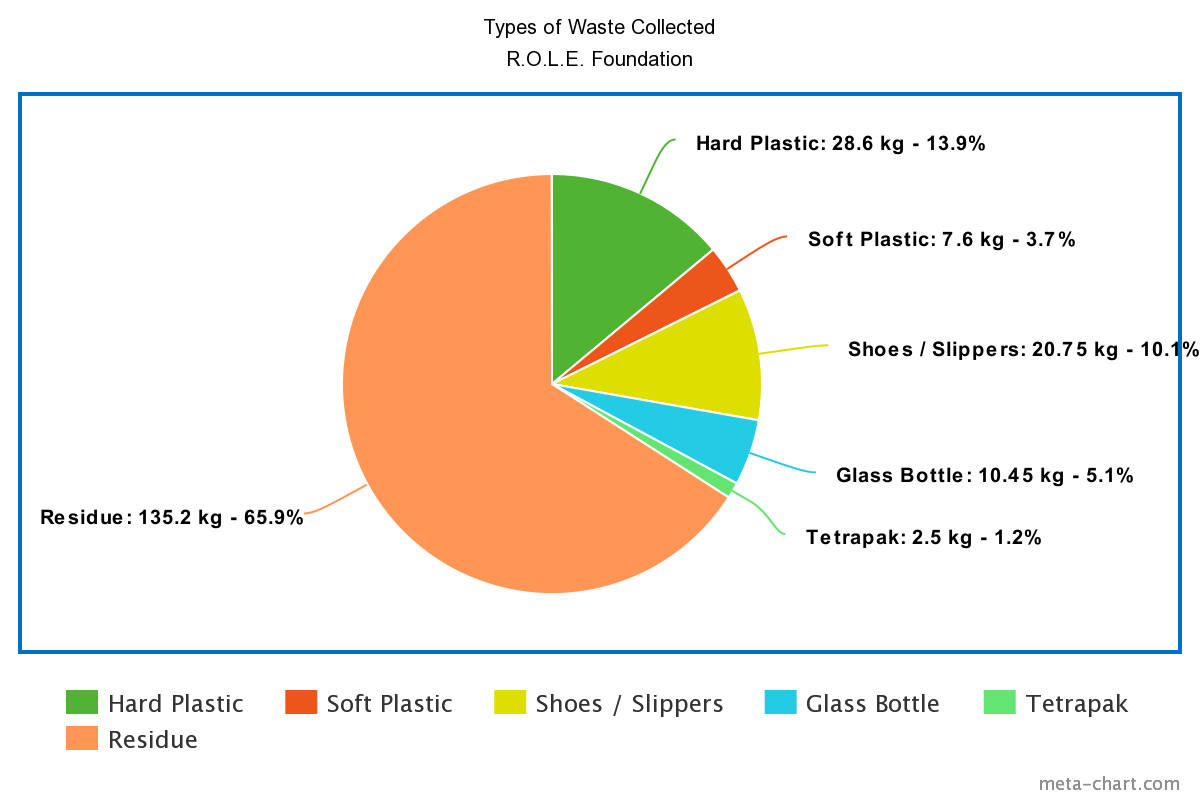 Play a ROLE!
Only with your help we can continue cleaning the beaches of Bali, donate now by clicking here!