The monthly beach clean-up event is being held this October, 20th 2023 at Kedonganan Beach, with the Jimbaran area as the venue. Club Ocean sponsored this beach cleanup. Thank you to Club Ocean for your help in raising awareness about ocean conservation. This beach is one of the most vulnerable beaches in Bali for waste because it is one of the most popular tourist destinations with stunning natural beauty and a serene ambiance. Every day, this location gets busy with fishing activities, including the fish market and the surrounding tourism activity. This is why Kedonganan Beach is an ideal location for raising community awareness about the importance of protecting the ocean from waste. Within one and a half hours of cleaning the beach, 34 people including R.O.L.E Foundation staff, Bali WISE students, and volunteers collected approximately 180.01 kg of inorganic waste.
Location and Condition of the Beach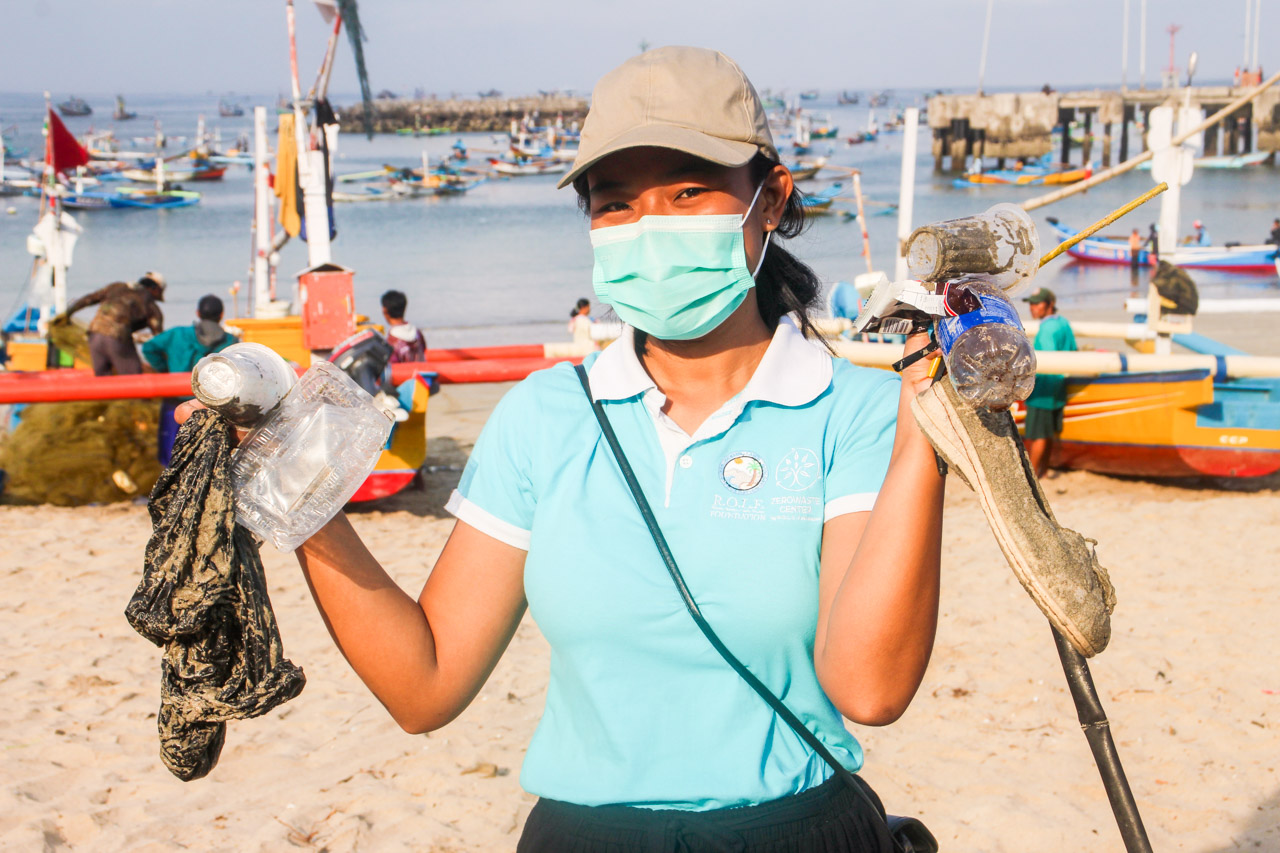 Kedonganan Beach is a picturesque coastal destination located in the southern part of Bali. It is situated in the Kedonganan village, which is part of the Jimbaran area. This beach is known for its stunning natural beauty and serene ambiance. Kedonganan Beach is renowned for its seafood market and local fishing community. Visitors can enjoy fresh seafood at the beachside cafes. The beach's close proximity to Jimbaran Bay also makes it a popular spot for sunset views and romantic dinners.
Despite the condition, a lot of waste can be found in this location as an impact of the fishing and tourism industry around. Particularly during the rainy season, which means from November to March, the beach may experience more litter and debris washed ashore due to runoff from inland areas. That's the reason why we should do an action to clean up the beach and show the world that there is something we can do for a better ocean, for a better world.
Waste Collection and Separation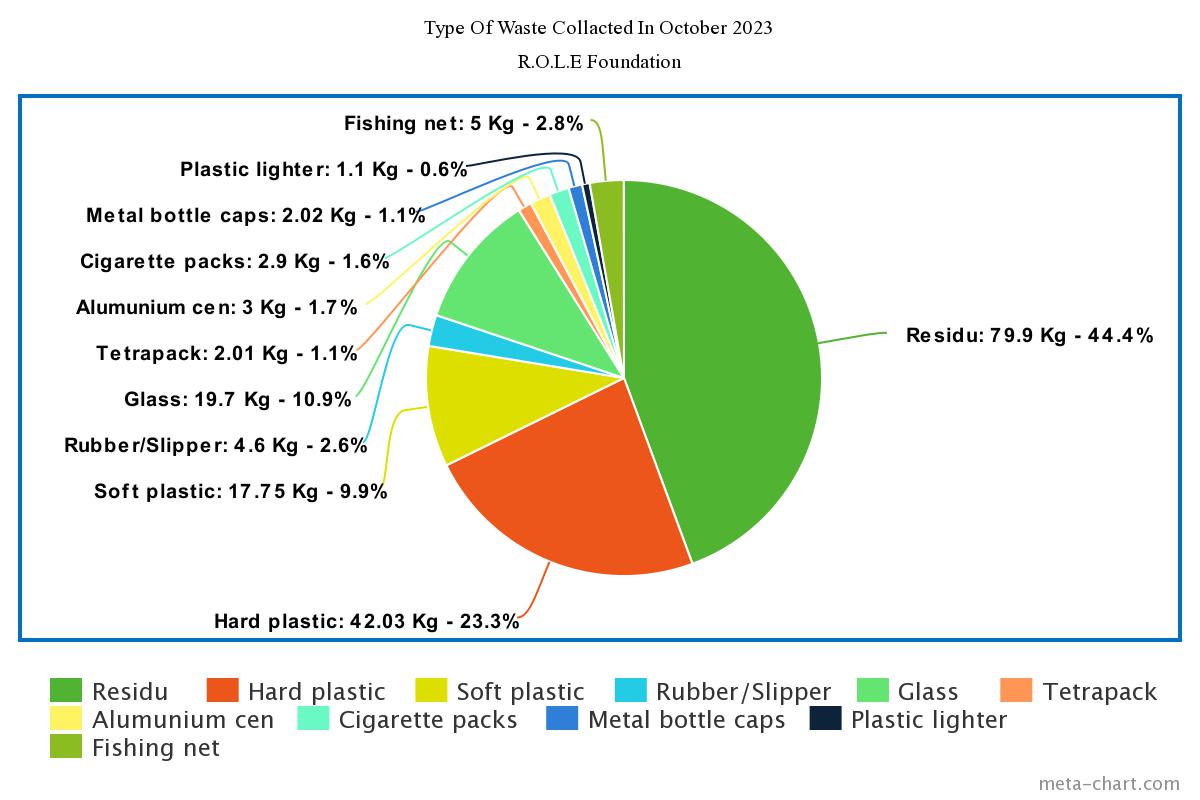 In October, the ZeroWaste Center by R.O.L.E. Foundation conducted its monthly Beach Cleanup event at Kedonganan Beach, with the participation of the Bali WISE student intake 55, R.O.L.E. Foundation team, and volunteers. In total, 34 participants joined forces to collect 180.01 kg of waste, marking a 42% reduction compared to the June 2023 cleanup in the same location. This decrease can be attributed to the dry weather conditions in Bali during October, which prevented rainwater from carrying waste into the ocean. The collected waste was categorized, with the smallest percentage represented by plastic lighters at 1.1 kg, and the highest by residue. Glass bottles accounted for 19.7 kg of the total, while plastic waste comprised the majority at 59.7 kg, primarily consisting of hard plastics. A new waste category, fishing gear, was collected and amounted to 5 kg.