Kedonganan Beach was chosen to be the venue for The Beach Cleanup of June 2023. Spesial for this month, the Beach Cleanup is sponsored by ClubOcean. Thank you to ClubOcean for supporting this event and together we raise awareness of protecting the ocean. This location of this event is one of the most vulnerable beaches in Bali toward the waste issue. Almost everyday this beach is full of waste that comes from the ocean and fish market nearby. Beside being an important place for local fishermen, this beach is a favorite spot to enjoy sunset time for domestic and international tourists. Therefore, Kedonganan Beach is a perfect place to raise awareness of protecting the ocean from waste. We wish by doing this action to campaign Stop Throwing Waste in The River and Sea. With 40 people that consist of R.O.L.E Foundation staff, Bali WISE students, and volunteers, around 425.3 kg inorganic waste were collected within two hours cleaning the beach.
Location and Condition of the Beach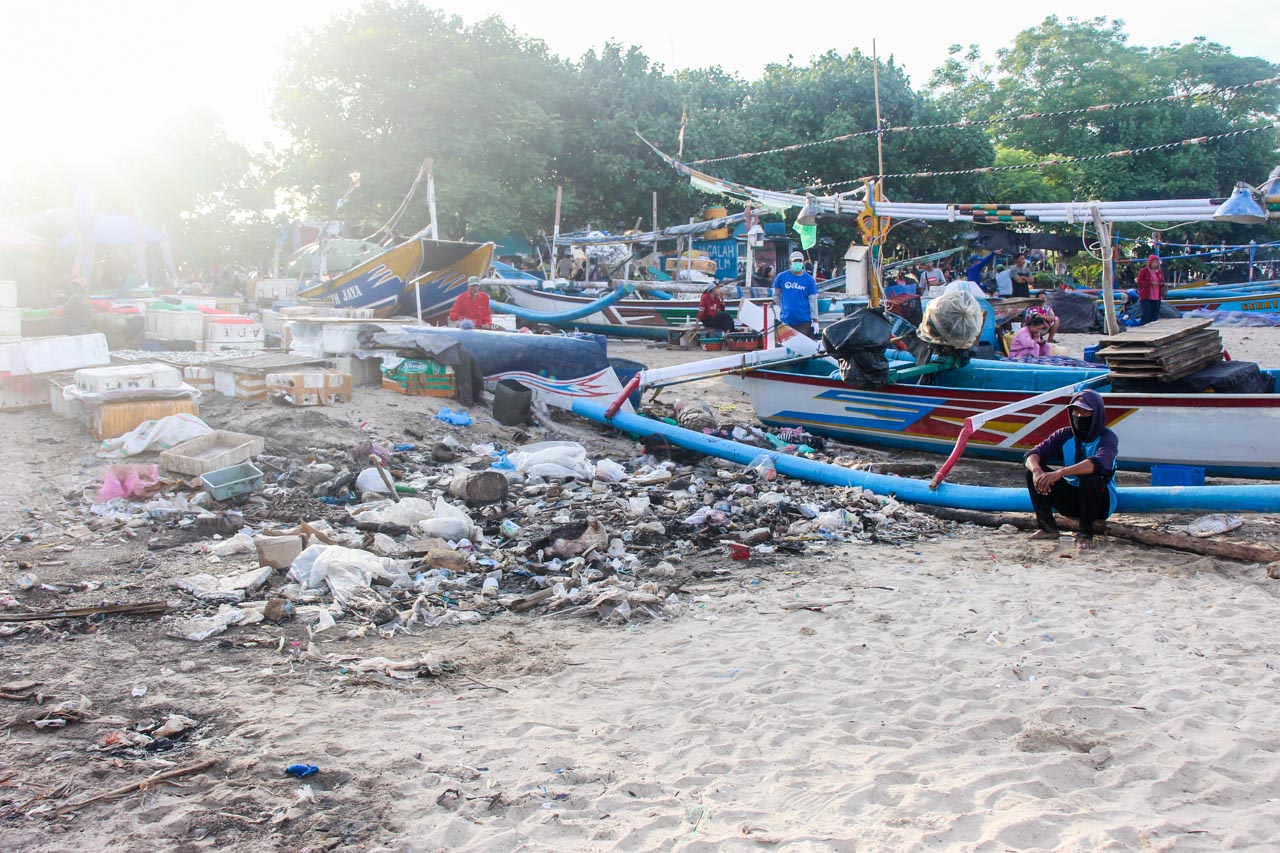 Kedonganan Beach is one of the favorite tourist destinations for domestic and international tourists who come to Bali for a holiday. It is located near the international airport, which is I Gusti Ngurah Rai Airport in Kuta. Kelan Beach could be found in the northern part of this beach, and the southern part is Jimbaran Beach. Kedonganan Beach is a place for people to enjoy sunset time and have a cozy dinner with beach ambiance. However, a lot of waste could be easily found along the beach and damage the beauty of the beach. The waste that we see along the coast is just a few compared to the waste on the ocean that has contaminated the ocean and harmed the life under the sea. That's the reason why we should take action to clean up the beach and show the world that there is something we can do for a better ocean, for a better world.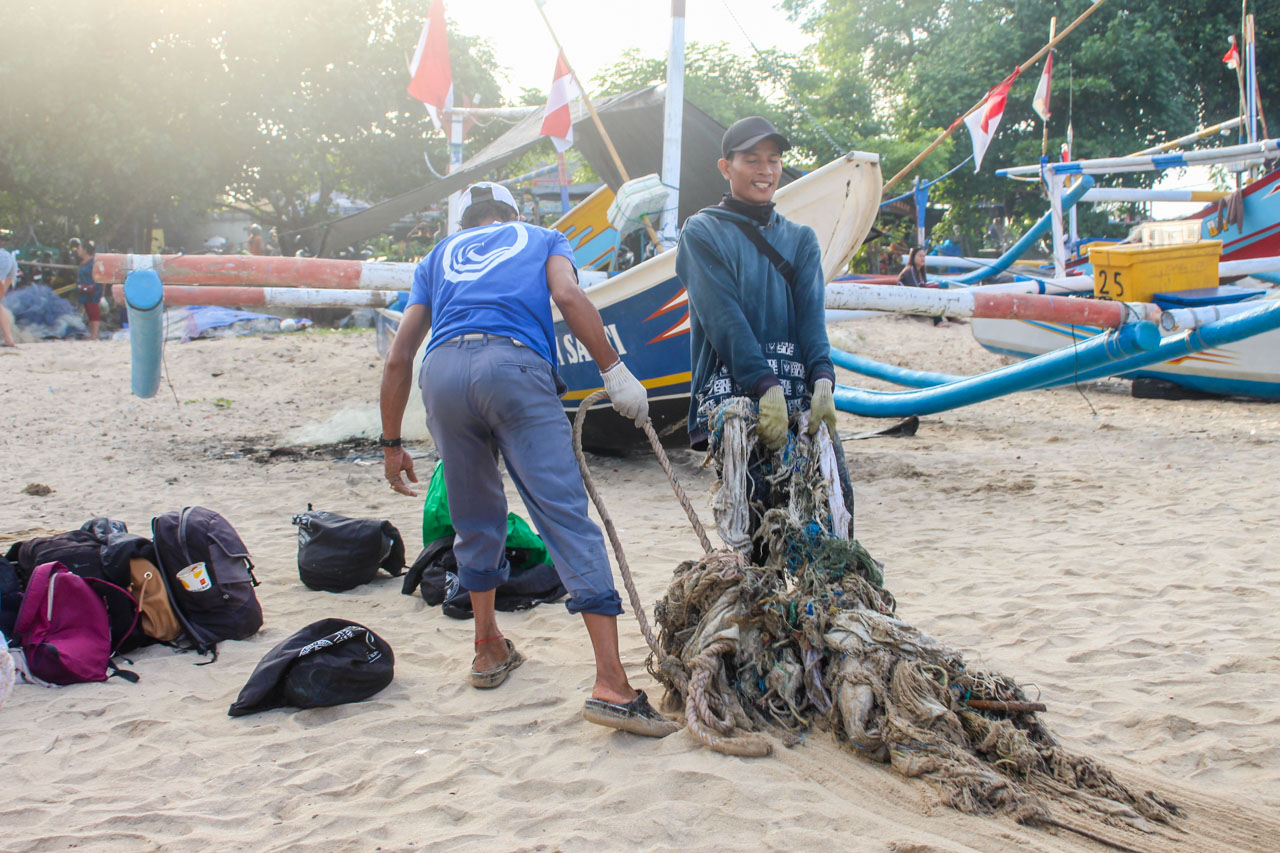 Waste Collection and Separation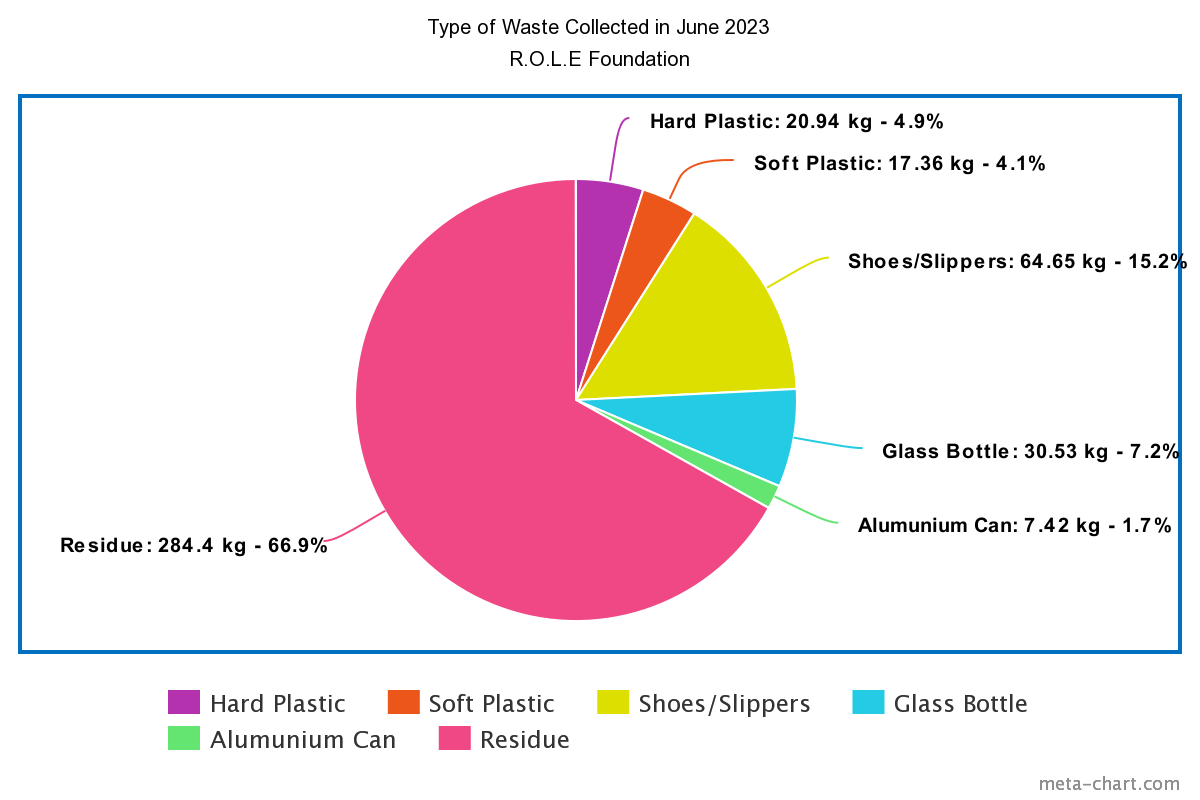 During the two hours of cleaning up the beach, we collected 425,3 kg of non-organic waste at Kedonganan Beach. It is much higher than the total waste we collected last month, which was around 195,15 kg. According to the pie chart above, residue is the highest percentage of total collected waste, more than 60%. More than 60 kg of shoes/slippers are collected during this event. Glass bottles touch 7.2% of total accumulated waste, while Aluminium can become the minority among other waste items. It is interesting that hard and soft plastic has almost the same percentage, which is less than 5%. For hard plastic, we collected a lot of plastic cups during this event, while for soft plastic, colored soft plastic dominates its category.