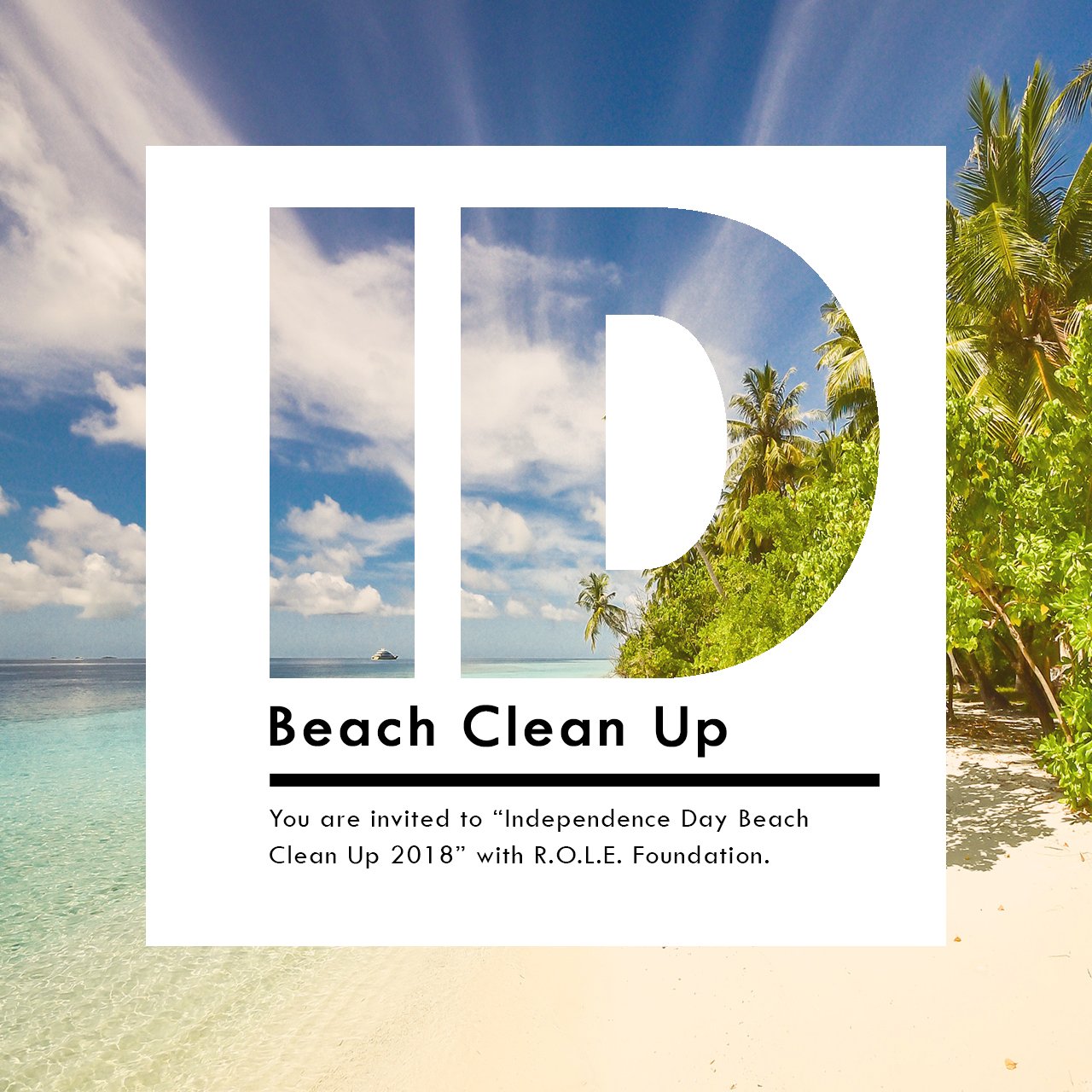 A small male pilot whale was found dead after the rescue attempt failed in Thai canal near the Malaysia border. A necropsy revealed that more than 17 pounds of plastic had clogged up the whale's stomach, making it impossible for it to ingest nutritional food. This waste was in the form of 80 shopping bags and other plastic debris[1].

Sad reading the story? Do you know that in 2050 there will be more plastic than fish in the oceans?[2]
There is a lot of plastic in the world's oceans. It has wound up in the stomachs of more than half the world's sea turtles and nearly all of its marine birds. It is crashed by waves and heated by the sun and broke into little pieces called microplastic and entering our food chain.
It's time to TO ACT! Register yourself below and Join us on August 17th, 2018 to beat plastic pollution!
To welcome Indonesia's Independence Day this year, R.O.L.E. Foundation decided to celebrate it by cleaning our beaches and prevent the waste end up in the oceans. This is also part of our Zero Waste to Oceans' awareness campaign and our commitment to beat plastic pollution.
This year clean up, we want to expand the impact by gathering more people to join and more clean up locations.
Please bring your own reusable water bottle and trash bag to collect the waste and join our clean up at Geger Beach and Sri Lanka Surf Spot (road next to Sol Beach House). For those of you who have participated on last year cleanup with R.O.L.E. Foundation, we are doing the same exact area and will move toward the Peninsula Island at ITDC.
Our cleanup map and flyer is attached below.
Thank you and we will see you at the clean up!
[gravityform id="18″ title="false" description="false"]