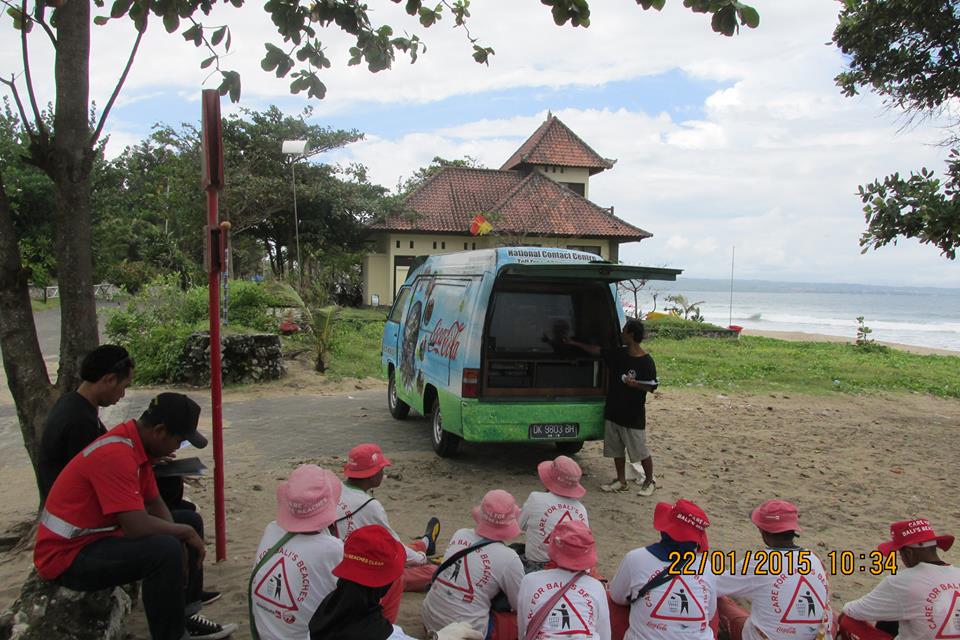 We have continued our beach cleaners training program into 2015 but with a new curriculum! We kicked off January with lessons in Organic Farming! Ketut, our permaculture expert, provided about natural fertilizers. We started the classes with defining the components of healthy soil and its importance in nutrition and cultivating crop. We moved on to learn how to maintain or improve your own soil. The class involved a practical on making quick compost heaps and making organic liquid fertilizers!
"Bali depends on tourism and tourism depends on a clean Bali!"
The beach cleaners training program is one of R.O.L.E.'s Off-Campus Programs, that works to clean up Bali whilst educating locals in order to promote environmental sustainability. Ketuk and representatives from Coca-Cola make monthly visits to the beaches of Jimbaran, Kedonganan, Kuta, Legian and Seminyak. There, they undergo beach cleanups and provide free education to local women and men in order to work towards our goal of a clean Bali.
We look forward to February's classes about Nutrition and Healthy Diet. St to find out how good nutrition is linked to the environment.