Last week  SD Negeri 1 Benoa visited the ZeroWaste Center. For two days, the elementary students came to the Zerowaste Center to learn about the environment and hands-on practice on how to make compost, paper, soap, natural dyes, and more through an interactive tour that lasts for 3 hours. It makes the learning atmosphere fun.
SD Negeri 1 Benoa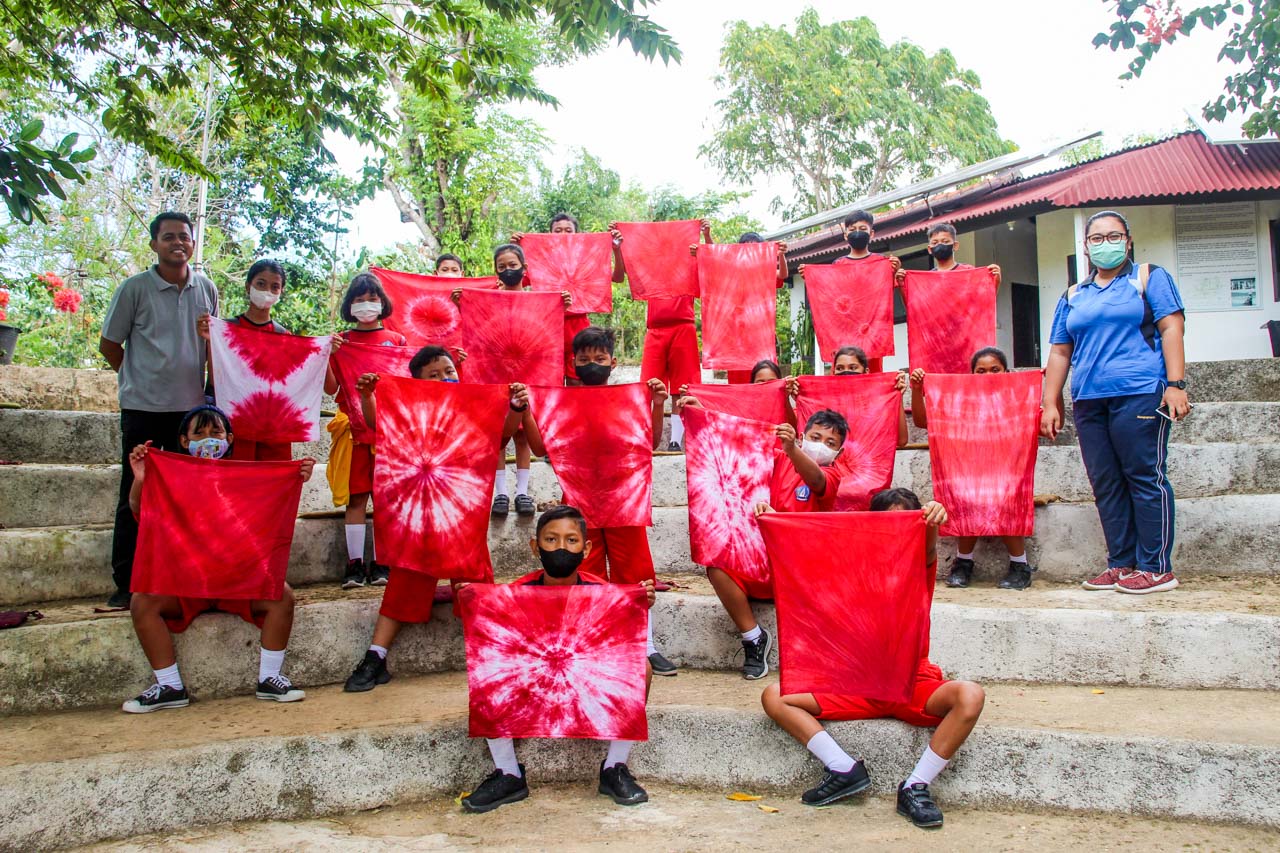 SD Negeri 1 Benoa is an elementary school located in the Nusa Dua area, Bali. This is the first school to visit ZeroWaste Center after the Covid-19 pandemic. For two days, they visited the ZeroWaste Center to introduce lessons about the environment in the Kids Environmental Classroom
Kids Environmental Classroom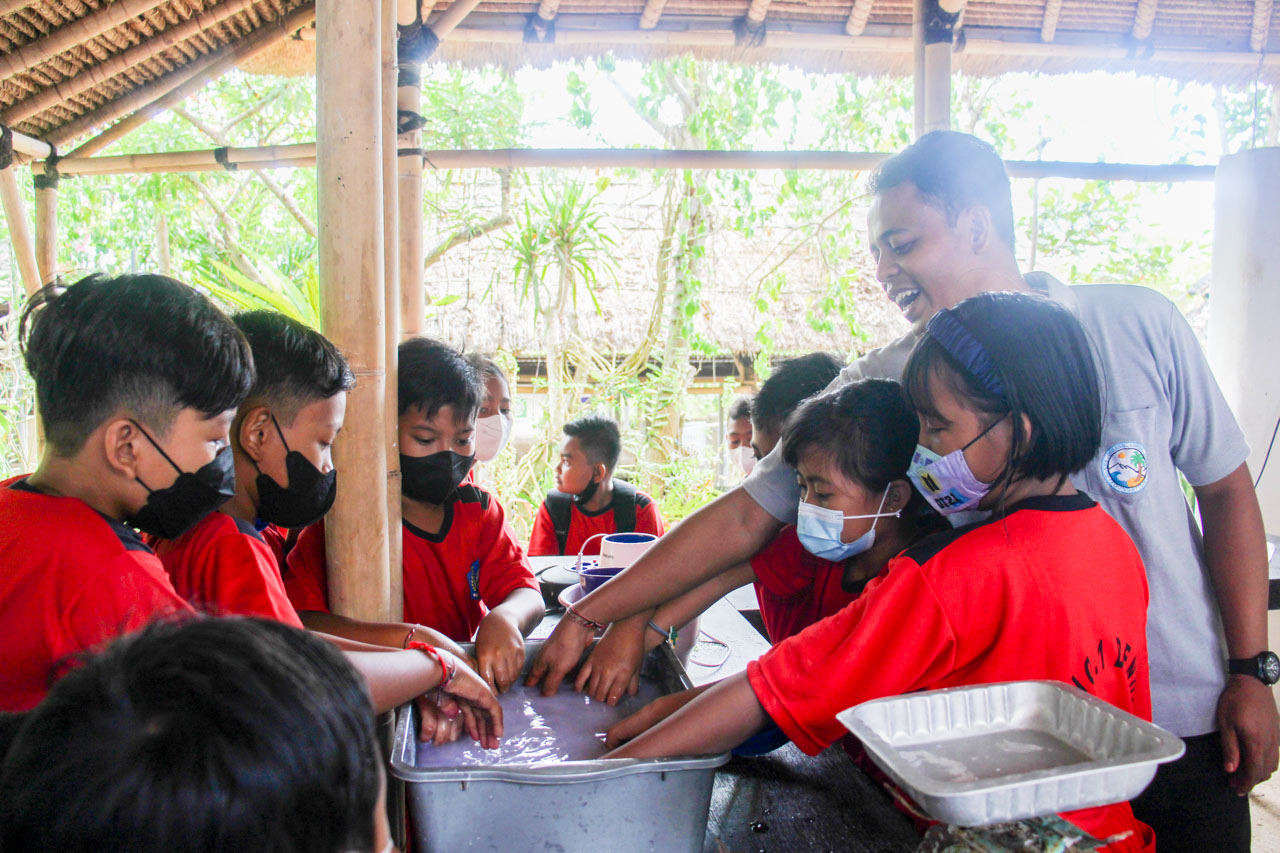 Through the Kids Environmental Classroom, the students as the participants will increase their awareness of the environmental issue, be responsible for their actions, and have the ability for doing garden bed planting, composting, and seedling planting. Also, the knowledge or better understanding of permaculture and circular economy aims to give them a healthy lifestyle for the future. The school would have the advantage to have students with a great knowledge of the environment and sustainability awareness.
Interactive Tour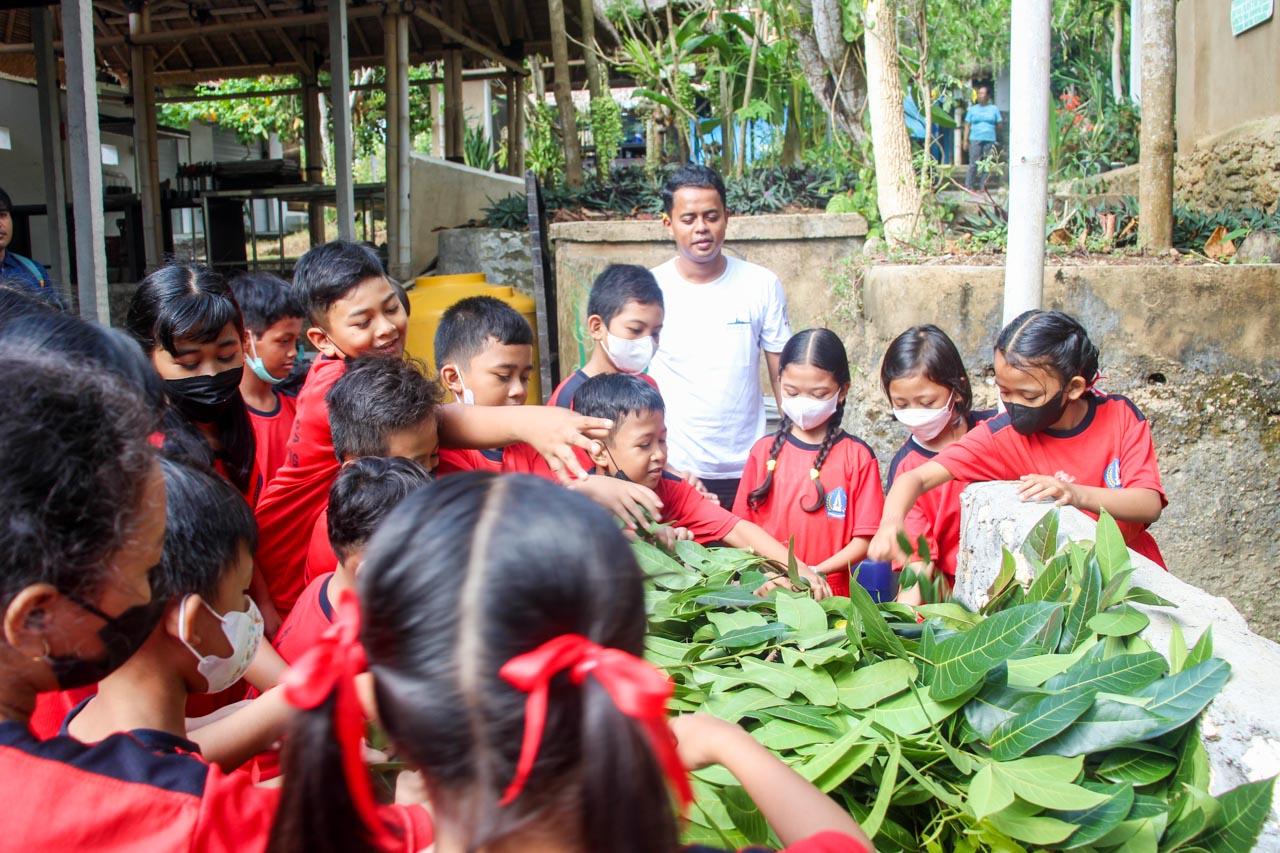 This interactive tour lasts approximately 3 hours with a total tour of 11 stations. Starting from the natural dyes station and finally the herbal medicine station by trying local herbal products from the Zerowaste Center. During the tour, we will explain about the ZeroWaste Center, and what we are currently working on and give them an unforgettable experience by hands-on experimenting with seed balls, composting, etc.