Kelan Beach was chosen as the venue for The Beach Cleanup Event on Friday, 14 April 2023. Recently, this beach received a bunch of waste that came out from the ocean and soiled the coastline. As a tourism destination, this situation affected the interest of tourists to visit the beach and consider finding other beaches. Local people, mostly fishermen, do nothing to the waste except let it dry, then burn it. The campaign should take place to raise the awareness of local people and tourists to care more about the waste problem in this area. We, R.O.L.E. Foundation, initiated to conduct a beach cleanup event at Kelan Beach to show people how to take care of the ocean and environment. We worked together with Grand Hyatt Bali to clean this beach from waste. With 55 people which consist of R.O.L.E Foundation staff, Bali WISE students, Grand Hyatt Bali staff, and volunteers, around 545.6 kg of inorganic waste were collected within two hours of cleaning the beach. 
Location and Condition of the Beach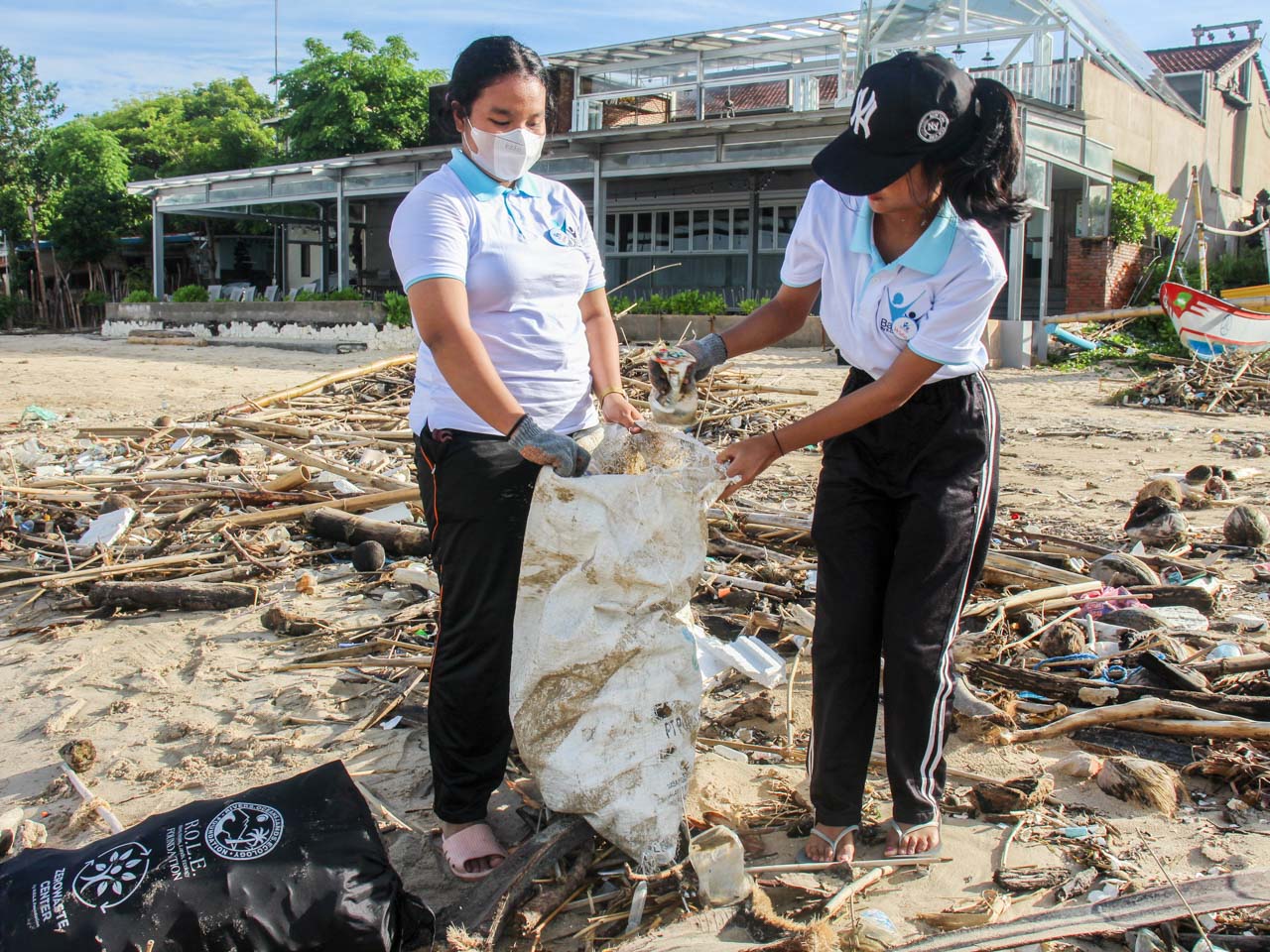 Kelan Beach is located close to the airport and has become a tourism destination that is frequently visited by domestic and international tourists. However, this beach often receives a ton of waste from the sea which displays polluted beaches with waste. Organic waste, such as branches of trees, also worsen the look of the beach together with a lot of broken plastic waste spread along the beach. The local people use a conventional method of drying up the waste then burning it. Beach Cleanup probably could be one of the solutions for this issue, and at least this event could help raise awareness of local people or visitors about an action that we could take to save the environment.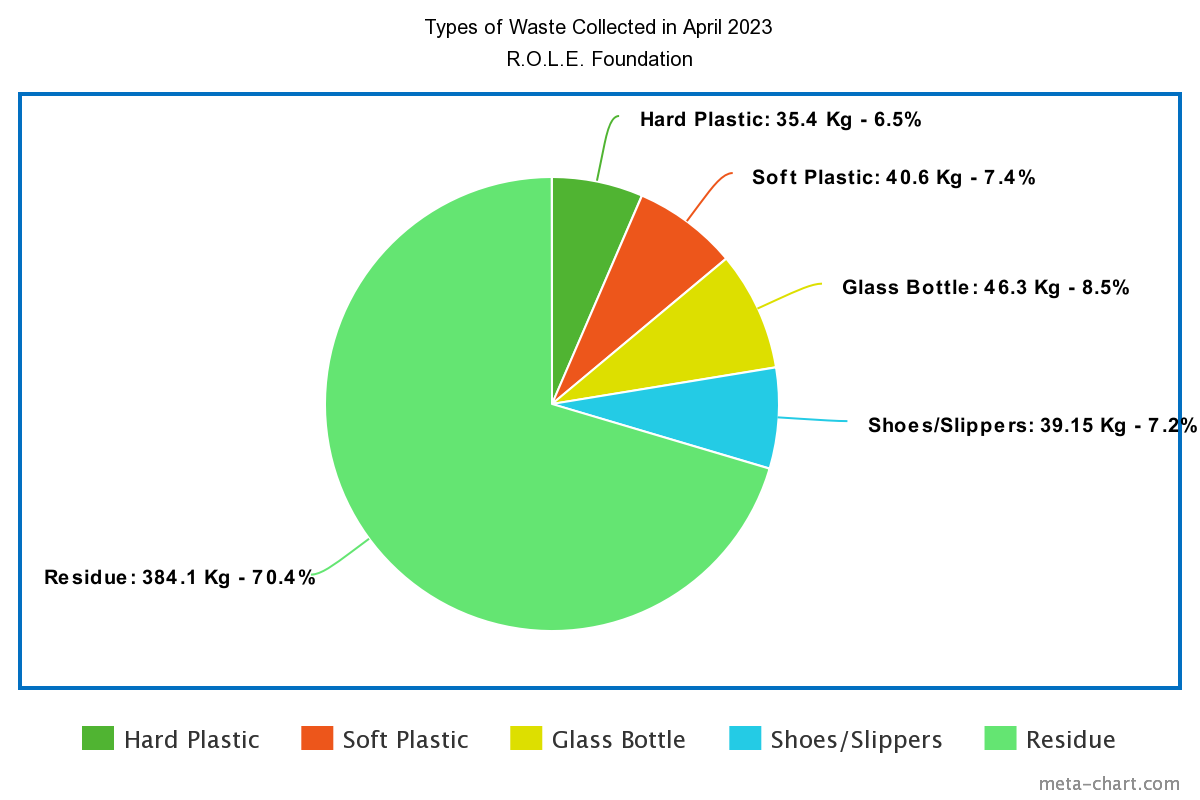 The Beach Cleanup lasted two hours in the morning, with around 55 people helping to gather the non-organic waste around the beach. In total, we collected 545,6 kg of non-organic waste at Jimbaran Beach. It is much higher than the total we collected last month, which was about 377.8 kg. As we can see on the pie chart, the residue still dominates the percentage which is 70% of total collected waste. Hard plastic such as plastic cups, plastic bottles, plastic straws, and so forth touch 6.5 % of the total waste. Around 40 kg of soft plastic, such as laminated plastic, clear plastic bags, and colored plastic were collected during the event. This month, we collected more glass bottles than the last event, which is around 45 kg. As always, shoes and slippers are the items that we received during beach cleanup, and this month this item reached 7.2% of the total waste collected.