Every year, the Indonesian Ministry of Environment and Forestry designates a date for the National Waste Care Day. To honor this day, R.O.L.E. Foundation did a cleanup at Queen Beach, Jimbaran, and collected 37.65 kg of non-organic waste.
Why such a small amount of waste collected?
Last cleanup resulted in 525.75 kg of waste. Why did a total of 32 people, R.O.L.E. Foundation's staff, volunteers, Bali WISE students, and ZeroWaste trainees collect so little? This time, we only picked up small pieces of plastic. We wanted to show that cleaning beaches is also about looking at the smallest parts of the non-organic waste. Those are often left behind when beaches are cleaned, until it turns into microplastics (<5mm).
Types of waste collected
After the cleanup, the Bali WISE students and the ZeroWaste trainees separated the collected waste. The majority of waste collected was soft plastics (57.5% – 21.66 kg). Most of it consisted of small bits of soft plastic, washed away by the waves (39% – 10.75 kg), followed by clear soft plastics, like food packaging (23.7% – 6.53 kg).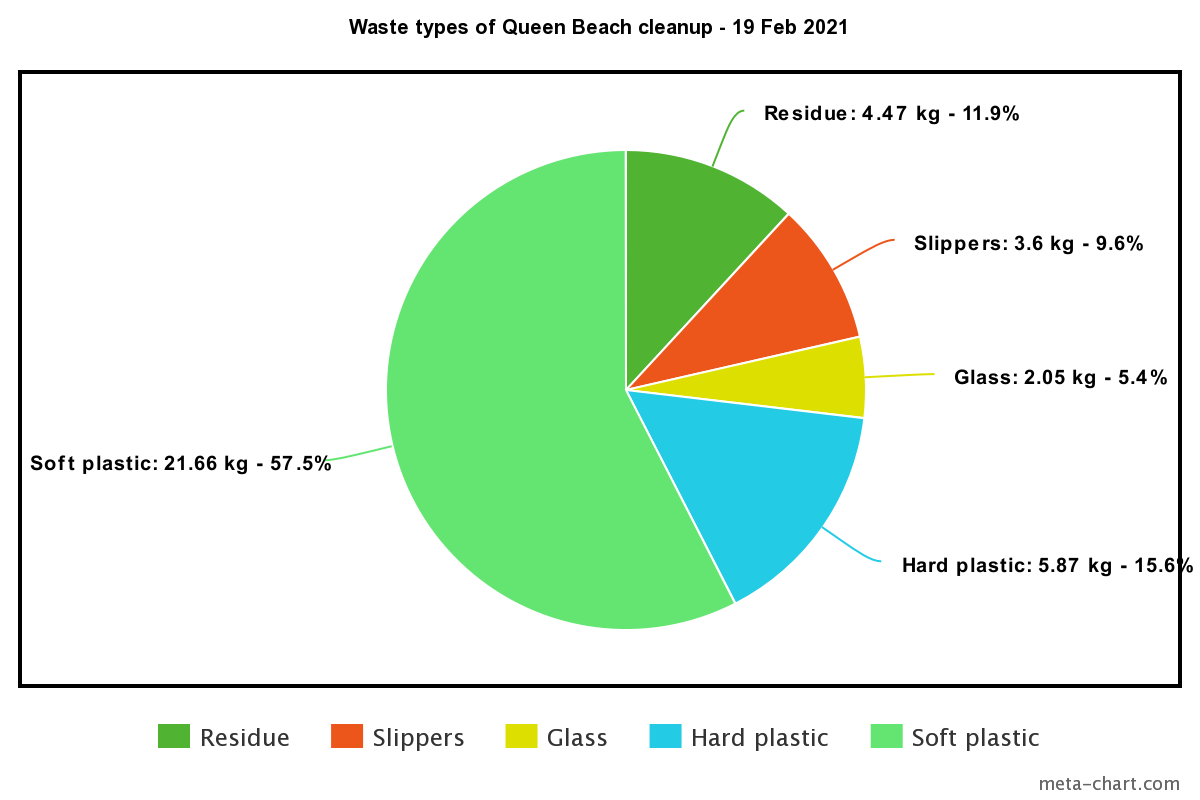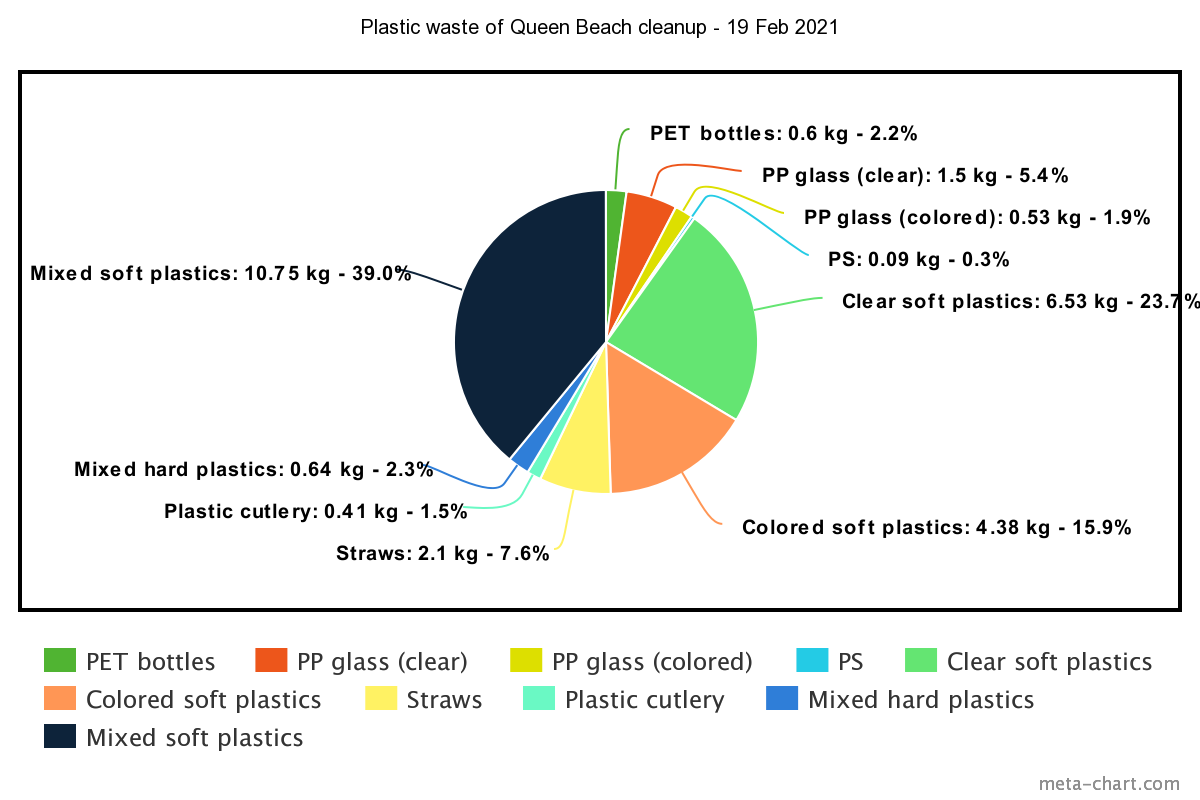 Just cleaning beaches is not THE solution
It's heartbreaking to see the regular beach cleaners removing the waste from the beaches without separating it. Big trucks are being sent to the landfill, while this amount could be massively reduced. If the non-organic waste would be separated, a lot of types of plastic could be re-used by recycling and upcycling. The solution is not only cleaning the beaches, but have a system in place that only brings waste to landfill, but also distributes the different types of non-organic waste to recycling and upcycling centers.
Why R.O.L.E. Foundation is doing beach cleanups
It's crucial to share knowledge with beach cleaners and local governments about the importance of separating waste. By doing beach cleanups, R.O.L.E. Foundation creates awareness about alternative ways of dealing with waste, so that our local environment can be improved. Thanks to Dewi Surf Supply and B1G1 for supporting this beach cleanup!