Non-Recyclable Waste Safe Disposal Assurance Program (NRWSDAP)
Success with Natural Light Candle Company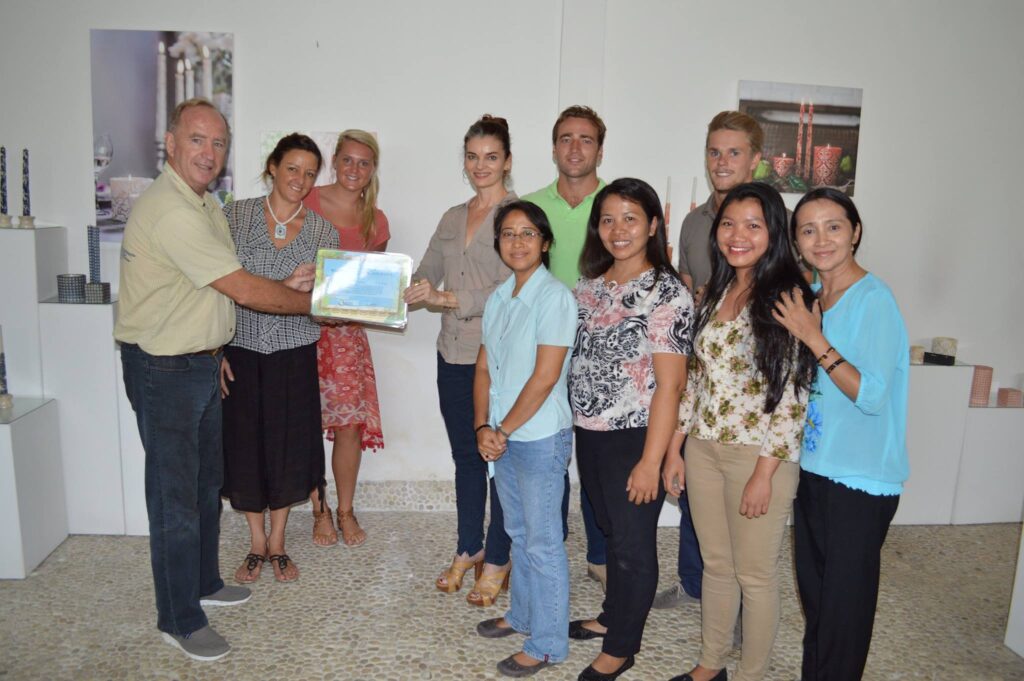 We are pleased to announce the completion of our first NRWSDAP with the Natural Light Candle Company. After three months of hard work we have awarded our first International Waste Management Certification!
R.O.L.E. pioneered the NRWSDAP in response to the catastrophic levels of non-recyclable waste that are being illegally and destroying the rivers, wetlands, beaches, reef and oceans of Bali.
Waste Facts in Bali
Whilst organic and recyclable waste is not usually dumped due to value, non-recyclable waste does not share the same story. Every day between 5,000 to 20,000 tons of waste is fed into the community, rivers and the ocean due to illegal dumping. This totals 500,000 tons annually!
Bali depends on a healthy and clean environment to attract tourists, 80% of the people of Bali depend on tourism for their income.
The illegal dumping pollutes the sobek rice irrigation system and brings disease to village communities. E-coli, Dengue fever, lung infections and diseases are directly associated with poor waste management.
NRWSDAP Vision
To stop 500,000 tons per year of illegal waste covering and destroying our rivers, wetlands, beaches, reef and oceans of Bali.
NRWSDAP Mission
To confirm and assure businesses that their non-recyclable waste is separated and taken to a legal dump.
The Program
The program offers staff training in waste separation technique and assistance with onsite separation procedure;
Businesses have their non-recyclable waste collected by an approved transporter and taken to a legal waste management centre. For example, Eco-Bali, Lestari Group or Bali Recycling;
A monthly fee of Rp. 1,000,000 (about USD$100) is collected for the regular collection and safe disposal of the non-recyclable waste. These funds go toward the Children's Environmental Interactive Education Centre in Bali whose students are the Environmental Ambassadors that help run the program, advertising and administration;
Businesses undergo ongoing audits to confirm that non-recyclables are delivered to the legal dump;
Businesses receive the 'Certificate of Assurance from R.O.L.E. Foundation' accreditation as waste producers that conduct appropriate separation and disposal of waste as a good practice waste management strategy.
Congratulations to the Natural Light Candle Company for transforming their factory in Sanur to have a successful waste management strategy. The Natural Light Candle Company hand-crafts candles with socially responsible and fair-trade practices. We look forward to reviewing the long-term success and future expansion of the NRWSDAP.
Below are some photos from the training of the company's employees: