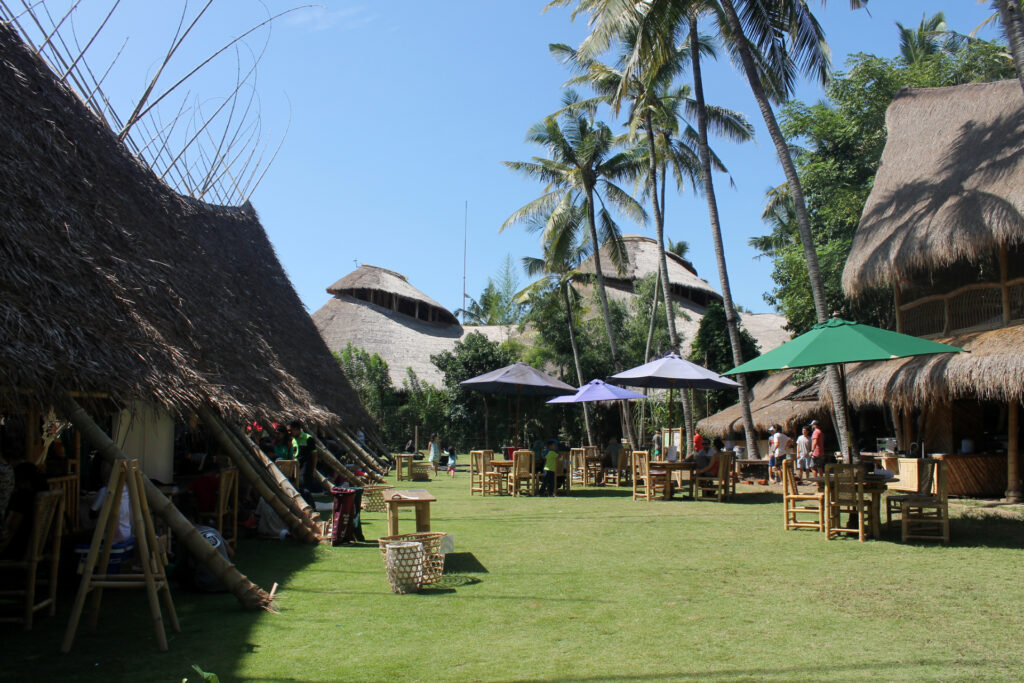 In the build-up to Waterman's Week, last weekend's 'Sustainable Solutions' fair at the Green School was a great opportunity to build momentum and excitement in Bali for the range of events to come.
At the R.O.L.E Foundation stall, we were able to make an excellent start on raising funds for the 'Zero Waste to Oceans' Education and Demonstration Centre by selling our scarves, hand-woven with natural dyes by local women of the Bukit peninsula. Having this stall also provided the perfect platform to interact with other businesses, organisations and individuals concerned with waste management issues, as well as distribute useful information about what we do.
Seeing so many passionate people coming together in one place to work for the good of Bali was incredibly encouraging for the team, and has definitely spurred us on to make Waterman's Week the best it can possibly be!
At the event, the R.O.L.E team was able to attend the stakeholder's meeting chaired by Bye Bye Plastic Bags. Here, we were able to promote Waterman's Week and our 'Zero Waste to Oceans' agenda to some of the most important organisations on the island, including Alila Group, P.T. Mantra and Eco Bali.
Moreover, the meeting also gave all of these groups a chance to share ideas, thoughts and plans on some of the most pressing environmental and waste management issues Bali faces. All of these organisations, including R.O.L.E, were found to share a lot of common ground, and we are extremely hopeful that future meetings can help to spur significant changes in the government's environmental policy.
We are confident that, through working together, we can help to keep Bali beautiful for generations to come.
For more information on R.O.L.E Foundation and Waterman's Week, please visit our website or follow us on Facebook and Instagram for daily updates on events, competitions and prizes.
See you on the beach!