August Beach Cleanup event by R.O.L.E. Foundation was a little bit different because this month we collaborated with Hilton Bali Resort to clean the Sawangan Beach area while also being supported by Club Ocean. First thing in the morning, a dedicated group of people from R.O.L.E. Foundation and Hilton Resort Bali gathered at the beachfront area of the hotel. This event aimed to address the growing environmental concerns caused by litter and pollution on this picturesque coastline. We are hoping through this Beach Cleanup event we can contribute to a clean ocean and raise environmental consciousness among the local people. With a collective force of 51 dedicated volunteers, comprising 42 members of the R.O.L.E. Foundation and 9 people of Hilton Bali's Staff, embarked on a conscientious endeavor to cleanse the shoreline of litter and debris. In a laudable display of community responsibility, participants not only meticulously rid the beach of waste from both marine sources and entangled within the mangrove thickets but also assumed stewardship of the litter left behind by local people. Armed with gloves, trash bags, and trash pickers, we collected 245.5 kg of waste, which contained many cigarette buds, glass bottles, plastic bottles, plastic cups, etc. Most of the waste types found in the mangrove bushes are marine debris and daily trash discarded by local people.
Location and Condition of the Beach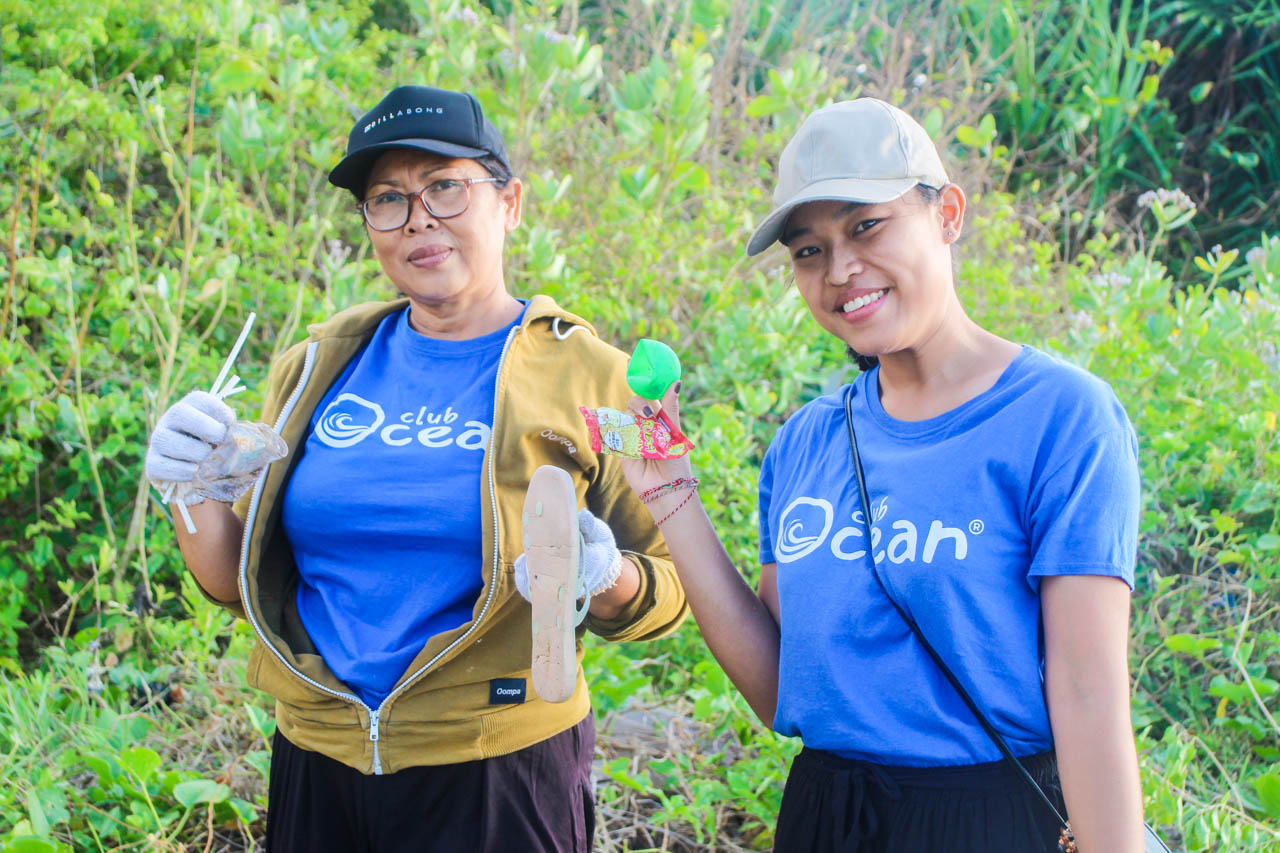 Sawangan Beach possesses a unique blend of natural beauty and environmental challenges. Its stunning coastal landscape, characterized by pristine sandy shores and the gentle embrace of the ocean's azure waters, has long been admired by visitors. Flanked by thriving mangrove bushes, this beach serves as an essential habitat for various wildlife species. However, it faces the sobering issue of accumulating marine waste from the ocean, tarnishing its natural allure. In addition to marine debris, the mangrove bushes have regrettably become a repository for local residents, who often discard their trash in this sensitive ecosystem. These challenges have led the R.O.L.E. Foundation to select Sawangan Beach as a focal point for their cleanup efforts, driven by a shared commitment to address these pressing environmental concerns and preserve this unique coastal treasure.
Waste Collection and Separation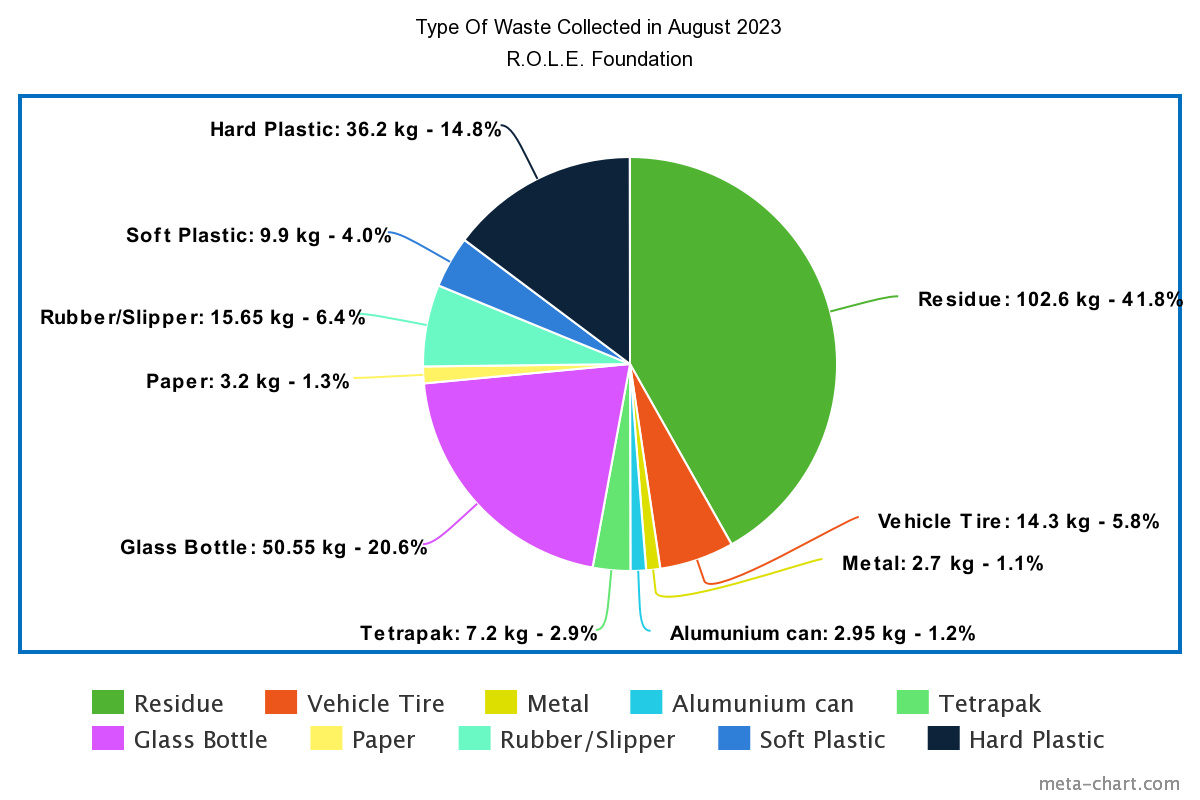 On 25 September 2023, the R.O.L.E. Foundation staff, Bali WISE students, and Hilton Bali's staff gathered at Sawangan Beach in the morning. With a total of 48 people, we have collected 245.25 kg of waste, which is 19% higher than the last Beach Clean up. And only 41.83% of it is residue. This number is the lowest residue collected on this year's Beach Clean up. All of the waste collected was separated into 10 groups. The smallest percentage was metal with only 2.7 kg. While the highest percentage was residue, the second highest was glass bottles with 50.55 kg. We also collect a lot of plastic with 45.2 kg in total with the biggest percentage being hard plastic mixed with 8.95 kg of plastic containers, food packaging, etc. This month we also added a new category of waste which is vehicle tires with 14.3 kg amount of tires.