Until now, the waste problem is still a problem that cannot be solved properly. Many things still need to be improved from the upstream to the downstream. Looking at the problem, every month The R.O.L.E. Foundation carries out a movement to clean up the beach, especially beaches in South Bali. In this month on 29th June 2022, we did a beach cleanup at Geger Beach.  A team of 29  participants consisted of R.O.L.E. Foundation staff and the Bali Wise students. The beach cleanup took less than 1 hour because the rains didn't stop and we collected a total of 72.7  kg of non-organic waste.
Location And Condition Of The Beach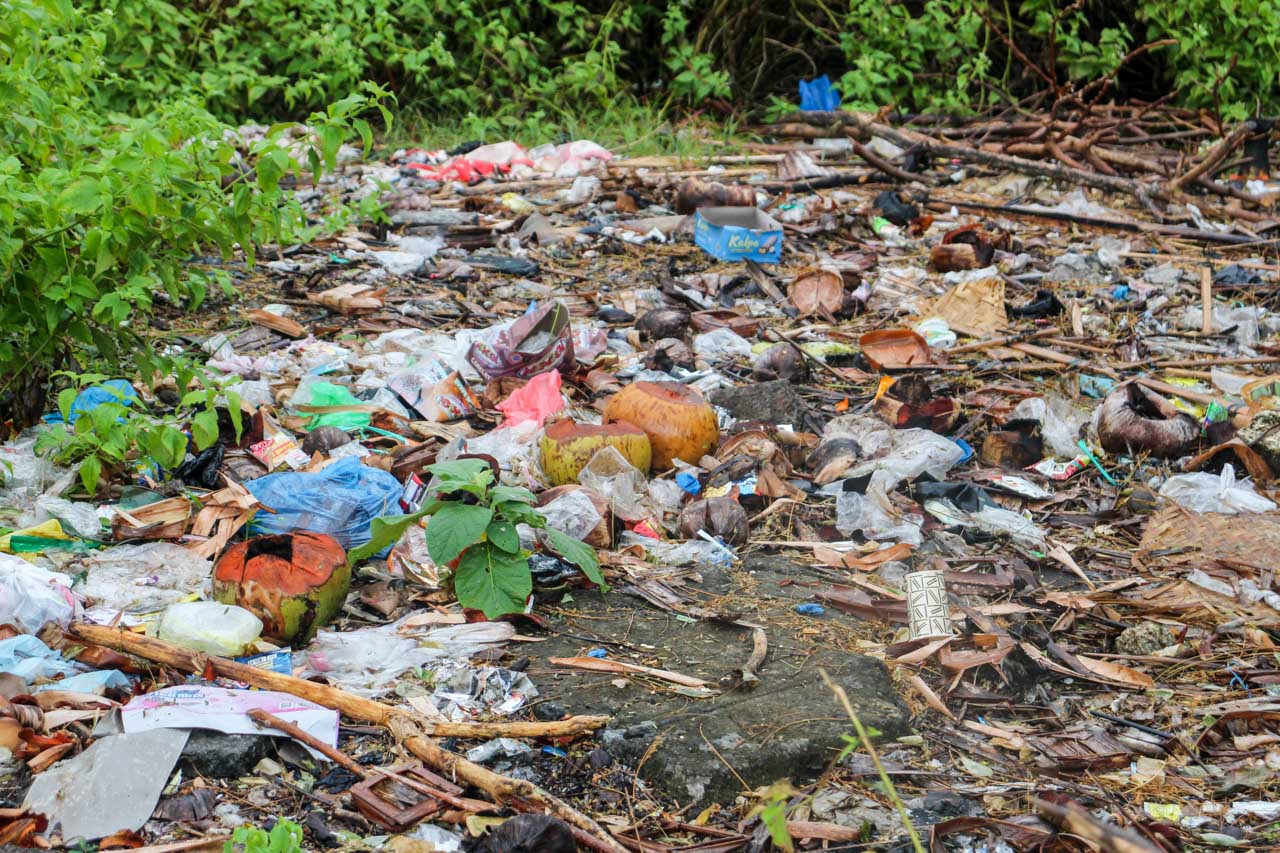 The beach is located at the Dalem Geger Pemutih Temple. There's a beautiful temple and parking lot in front of the beach, and the beach itself has a short shore with white sand and clear blue water. The cleanup was done at the beach, but also around the temple,  the parking lot, and also along the way to Geger Beach. Interestingly enough, the biggest contributor to the waste we picked up was glass, for almost 32.4% of the total waste.
Waste Collection and Separation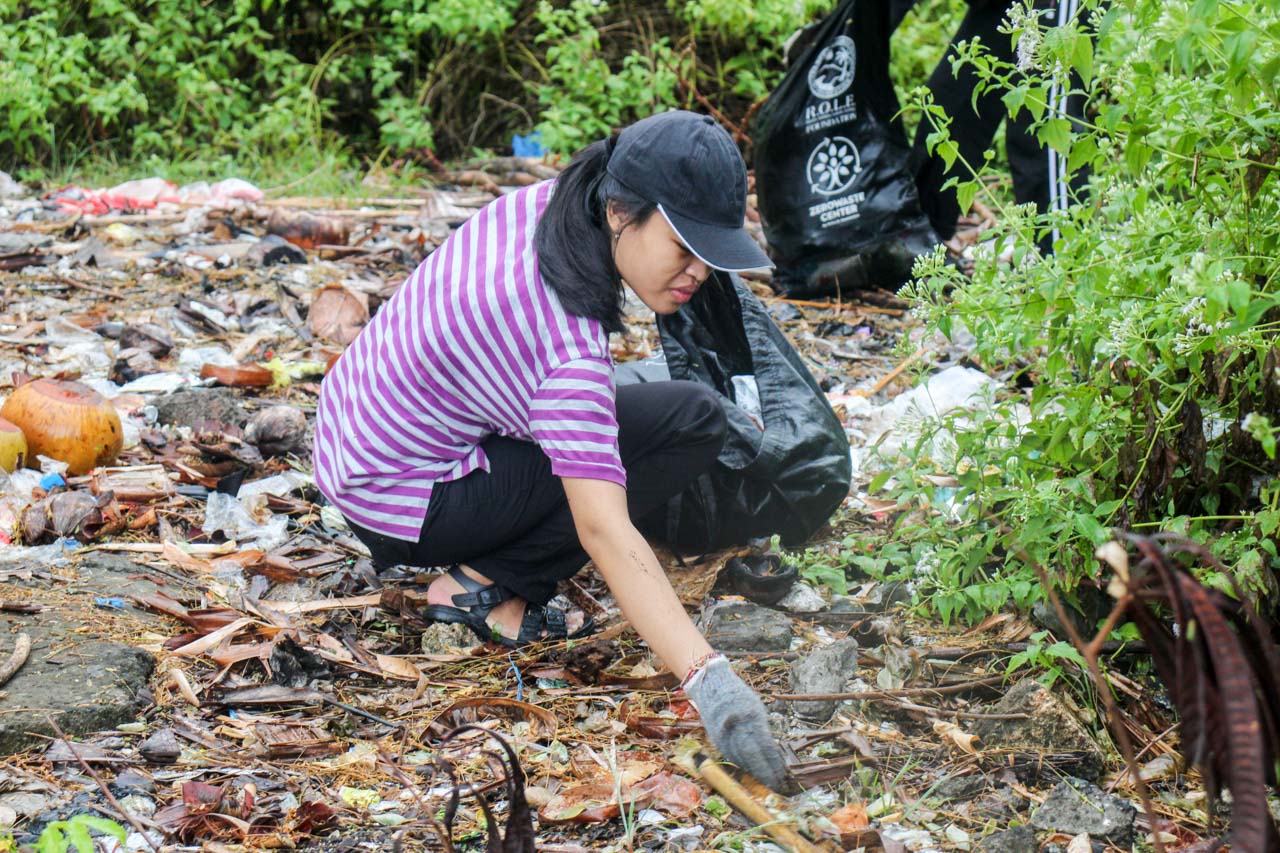 The cleanup took about an hour and we collected 72.7 kg of non-organic waste. After the cleanup, the waste was brought to the ZeroWaste Center, where it was separated for specific recycling and upcycling purposes. The biggest part of the waste was glass (32.4%), followed by soft plastic (31.8%), and residue (15.1%).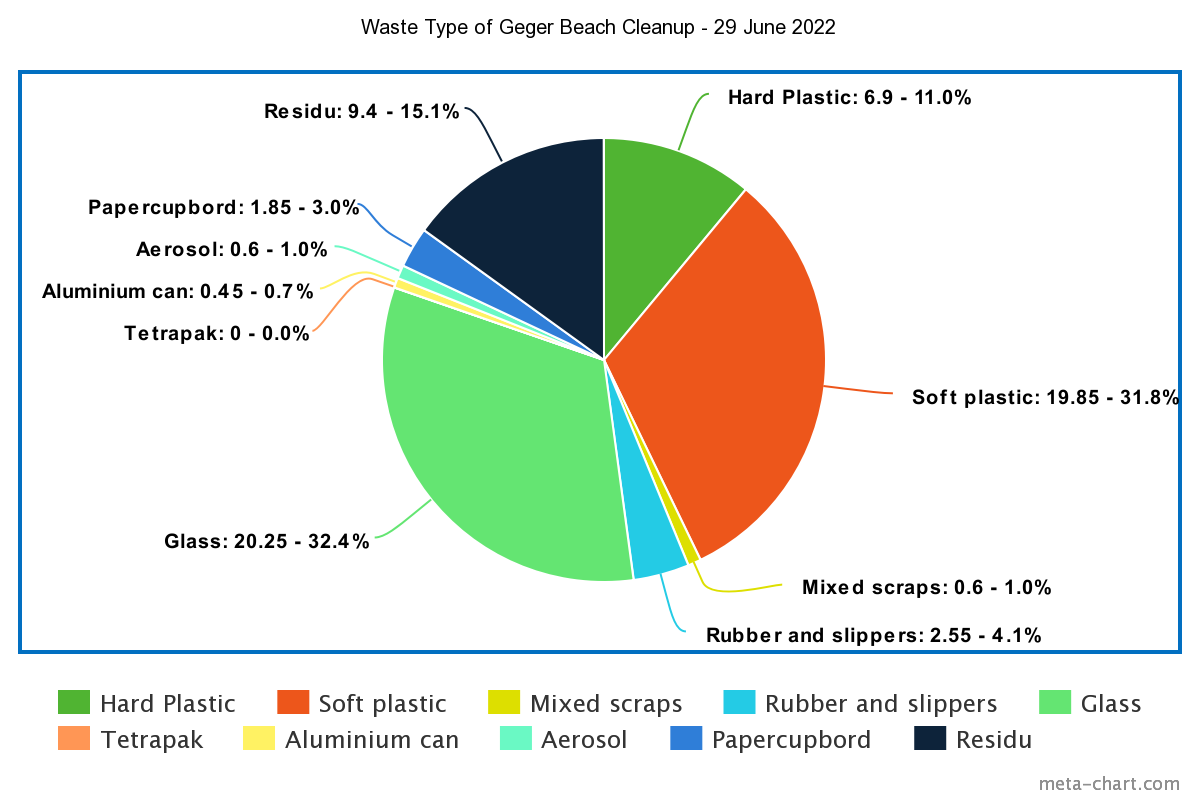 What Is The Next Event? 
Have you ever heard about the ZeroWaste Bazaar?  In line with the waste problem in Bali, R.O.L.E. Foundation held a ZeroWaste Bazaar once every three months.  In July 2022, the fourth bazaar will take place at the Zerowaste Center. This bazaar is one of our activities in fighting the waste problem with the aim of motivating local people to be more concerned about the waste they produce. In this activity, the community will exchange their vouchers for 3 months to collect sorted waste that they produced. Various interesting items such as pencil cases, drawing books, and also basic necessities are available in our bazaar. Curious? Bring your sorted waste to Zerowaste Center and get the voucher!