Join our Waterman's Awards and Charity Night Now!
We are proud to announce our closing night of Waterman's Week Bali at Fairmont Sanur Beach Bali as Waterman's Awards and Charity Night. A fun night full of entertainment by Hula Dancers and Beach Bands, Raffle tickets prizes, Hawaiian theme cuisine and Auction Prizes! This events will also awards our winner for Clean Oceans Diveathon, Eco Ambassador and Timeless Photography Art Contest.
Clear up your schedule for Friday, 1st of September at 7pm until 11pm sharp!
Bid now or never in our online auctions full of great bargains from 5 stars hotels, boat cruises, diving courses, events tickets and much more! Click here to join the auction now!
To purchase our tickets, please see our payment options:
Our tickets cost IDR 450,000/pax
Online purchase: https://app.etickets.to/buy/?e=15420
Offline purchase:

Account name: Yayasan Role Bali
Bank name: Permata Bank
Branch: Nusa Dua, Bali, Indonesia
Account No: 5801231804
Swift Code: BBBAIDJA
After the transfer, please email media@rolefoundation.org to confirm your payment with bank proofs of transfer as an attachment.
Venue Partner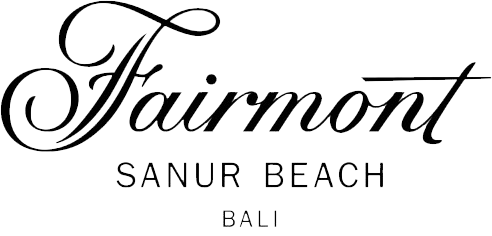 ---
Beverages Sponsors
[one-third-first]
[/one-third-first]
[one-third]
[/one-third]
[one-third]
[/one-third]
---
---
Prize Sponsors
[one-third-first]
[/one-third-first]
[one-third]
[/one-third]
[one-third]
[/one-third]
[one-third-first]
[/one-third-first]
[one-third]
[/one-third]
[one-third]

[/one-third]
[one-fourth-first]
[/one-fourth-first]
[one-fourth]
[/one-fourth]
[one-fourth]

[/one-fourth]
[one-fourth]

[/one-fourth]
[one-fifth-first]
[/one-fifth-first]
[one-fifth]
[/one-fifth]
[one-fifth]
[/one-fifth]
[one-fifth]
[/one-fifth]
[one-fifth]
[/one-fifth]
[one-fifth-first]
[/one-fifth-first]
[one-fifth]
[/one-fifth]
[one-fifth]
[/one-fifth]
[one-fifth]
[/one-fifth]
[one-fifth]
[/one-fifth]
[one-fifth-first]
[/one-fifth-first]
[one-fifth]
[/one-fifth]
[one-fifth]
[/one-fifth]
[one-fifth]
[/one-fifth]
[one-fifth]
[/one-fifth]
[one-fifth-first]
[/one-fifth-first]
[one-fifth]
[/one-fifth]
[one-fifth]
[/one-fifth]
[one-fifth]
[/one-fifth]
[one-fifth]

[/one-fifth]
[one-sixth-first]
[/one-sixth-first]
[one-sixth]
[/one-sixth]
[one-sixth]
[/one-sixth]
[one-sixth]
[/one-sixth]
[one-sixth]
[/one-sixth]
[one-sixth]
[/one-sixth]
[one-sixth-first]
[/one-sixth-first]
[one-sixth]
[/one-sixth]
[one-sixth]
[/one-sixth]
[one-sixth]
[/one-sixth]
[one-sixth]
[/one-sixth]
[one-sixth]
[/one-sixth]
[one-sixth-first]
[/one-sixth-first]
[one-sixth]
[/one-sixth]
[one-sixth]
[/one-sixth]
[one-sixth]
[/one-sixth]
[one-sixth]
[/one-sixth]
[one-sixth]
[/one-sixth]
[one-sixth-first]
[/one-sixth-first]
[one-sixth]
[/one-sixth]
[one-sixth]
[/one-sixth]
[one-sixth]
[/one-sixth]
[one-sixth]
[/one-sixth]
[one-sixth]
[/one-sixth]
[one-sixth-first]
[/one-sixth-first]
[one-sixth]
[/one-sixth]
[one-sixth]
[/one-sixth]
[one-sixth]
[/one-sixth]
[one-sixth]
[/one-sixth]
[one-sixth]
[/one-sixth]
[one-sixth-first]
[/one-sixth-first]
[one-sixth]
[/one-sixth]
[one-sixth]
[/one-sixth]
[one-sixth]
[/one-sixth]
[one-sixth]
[/one-sixth]
[one-sixth]
[/one-sixth]
[one-sixth-first]
[/one-sixth-first]
[one-sixth]
[/one-sixth]
[one-sixth]
[/one-sixth]
[one-sixth]
[/one-sixth]
[one-sixth]
[/one-sixth]
[one-sixth]

[/one-sixth]
---
Clean Oceans Diveathon Sponsors
[one-fourth-first]
[/one-fourth-first]
[one-fourth]
[/one-fourth]
[one-fourth]
[/one-fourth]
[one-fourth]
[/one-fourth]
[one-fourth-first]
[/one-fourth-first]
[one-fourth]
[/one-fourth]
[one-fourth]
[/one-fourth]
[one-fourth]
[/one-fourth]
[one-fourth-first]
[/one-fourth-first]
[one-fourth]-[/one-fourth]
[one-fourth]-[/one-fourth]
[one-fourth]-[/one-fourth]