Since November 2020, R.O.L.E. Foundation organizes a weekly English Class for kids in the Sawangan area at the ZeroWaste Center.
Sharing Ecological Knowledge in the English Class
In March 2020, when the public schools in Bali closed due to the pandemic, R.O.L.E. Foundation had to pause the Kids Environmental Classroom for public-school children.
As an alternative, we developed a weekly English Class for kids from the surrounding Sawangan area with an environmental touch, so the initiative still aligns with ZeroWaste Center's vision to share ecological knowledge. This weekly English Class started in November 2020 and takes place every Monday and Wednesday with a group of 6 to 7 children.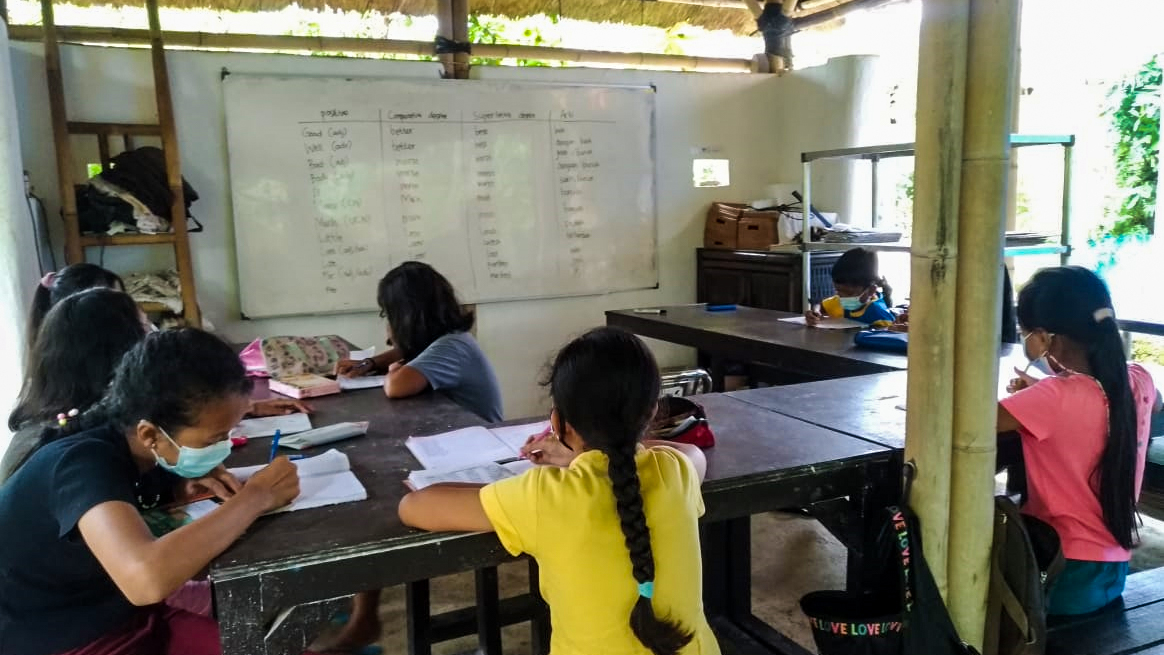 Fresh Air and Green Grass
Every week, the kids learn English about different topics. In March, there have been English words and sentences in regard to clothes and shopping vocabularies, to asking directions and giving them, and to Balinese culture and tourism.
They also learn environmental related words, and the outdoor 'classroom', it being sometimes the gazebo and sometimes just sitting on the grass in front of it, makes it easy to relate to the environmental topics. Besides that, the kids love to be outside. It allows them to better express themselves, engage, and enjoy the lessons more.
Kids Environmental Classroom
As soon as the public schools re-open, the Kids Environmental Classroom will resume in collaboration with the public schools. You can play a ROLE by sponsoring a Kids Environmental Classroom, allowing 15-20 public-school children to gain knowledge about the environment. Read more about the Kids Environmental Classroom on the website.