This 18th September was World Cleanup Day 2021, which aims at combating the global solid waste problem, including the problem of marine debris. To celebrate this event, R.O.L.E. Foundation organized a beach cleanup, in which 50 people participated. Among them, 27 children from the surrounding local communities, the R.O.L.E. Foundation staff, Bali WISE students, and some volunteers. After the cleanup, the kids exchanged their kilos of waste for chocolate, school materials, rice, fresh food, and more in the bazaar we organized.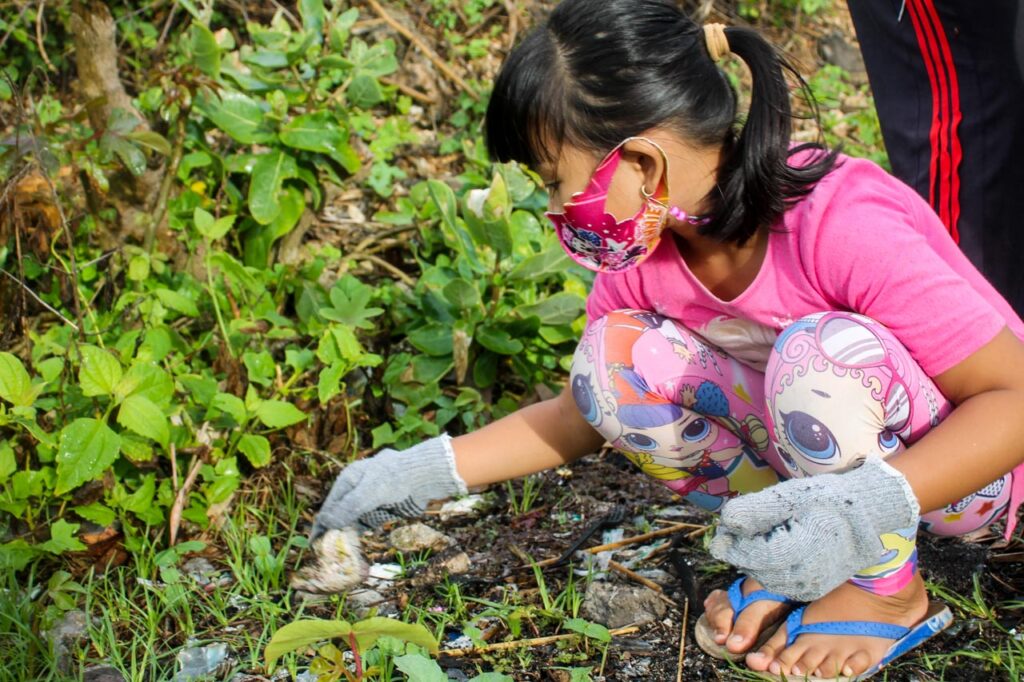 Location and condition of the beach
The beach is located at the Dalem Geger Temple Pemutih. There's a beautiful temple and parking place in front of the beach, and the beach itself has a short shore with white sand and clear blue water. The cleanup was done on the beach, but also around the temple and in the parking lot. Interestingly enough, the biggest contributor to the waste we picked up was glass, making up almost 33.4% of the total waste.
Waste collected and Separation
The cleanup took about an hour and we collected 124.42 kg of non-organic waste. After the cleanup, the waste was brought to the ZeroWaste Center, where it was separated for specific recycling and upcycling purposes. The biggest part of the waste was glass (33.4%), followed by residue (23.0%), and clear soft plastic (10.5%).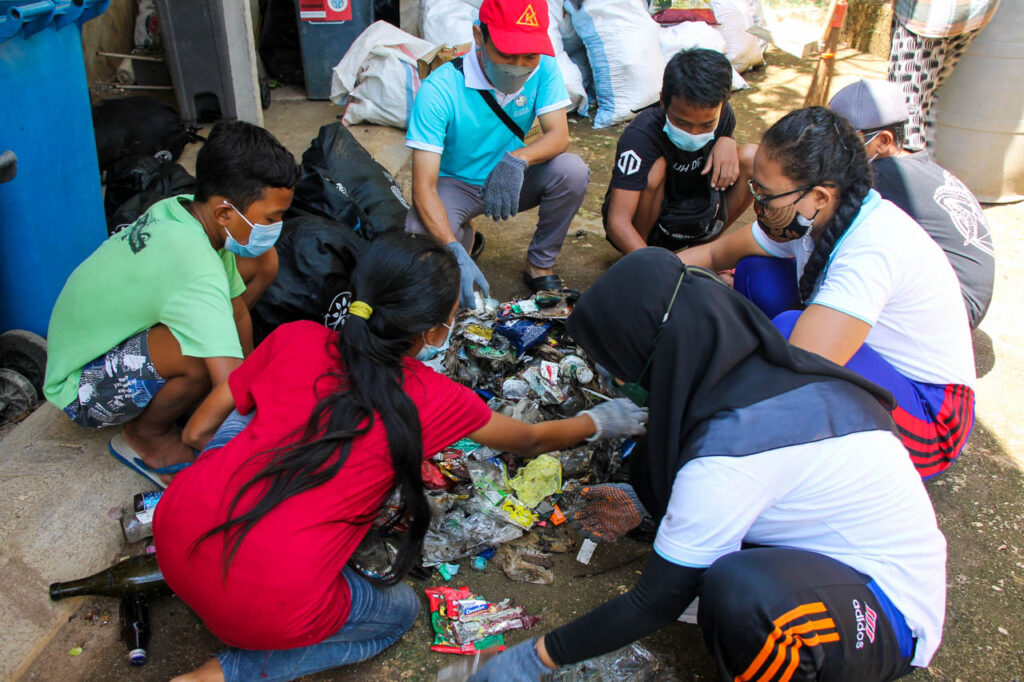 Cleanup Bazaar & ZeroWaste Center Online Auction
All participants received vouchers for their collected waste, and this added up to the vouchers the kids already received for collected plastics in the previous month. All vouchers were exchanged for delicious chocolate, school materials, rice, fresh food, and more. The bazaar turned out to be a big success, so we will probably continue the Cleanup Bazaar as a monthly event.
Also that day, the ZeroWaste Center Online Auction started. Until October 10, you can bid with BIG discounts on stays in luxurious resorts, delicious dinners, spa treatments, yoga classes, jewelry, diving packages, and much more. All profits will go to R.O.L.E. Foundation's environmental programs. Start bidding in the online auction!