On August 17, 2022, R.O.L.E. Foundation organized a beach clean-up at Tanjung Benoa Beach to honor Indonesia's spirit of freedom. 29 members of staff and Bali WISE students participated in the beach cleanup. The team's non-organic garbage collection reached 241.36 kg.
The Beach Condition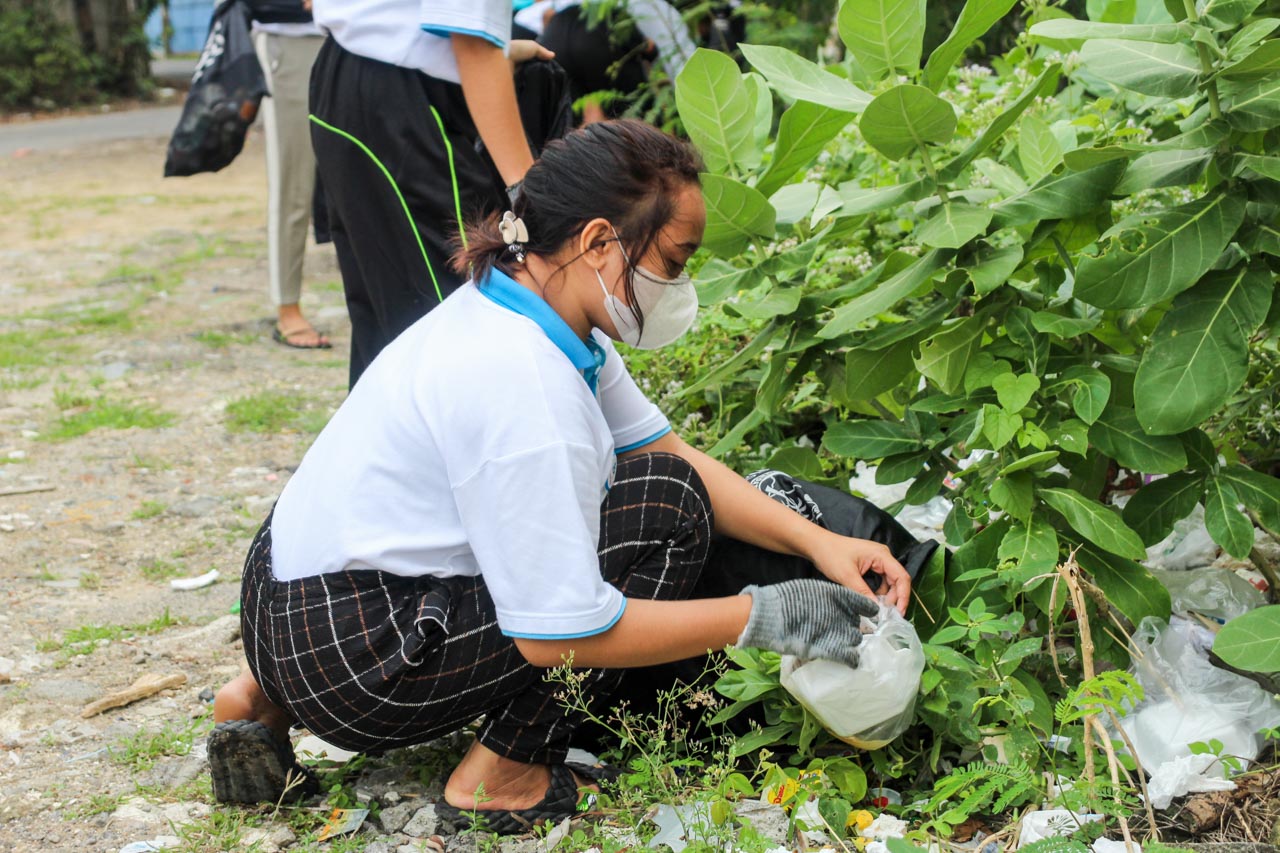 Behind PT. Pacific Bahari Bali and the parking lot, the shoreline of Tanjung Benoa Beach were cleaned up by the participants. Although the shoreline was rather clean, there was a lot of trash amid the seaweeds. The parking lot itself was filthy.
Waste Collected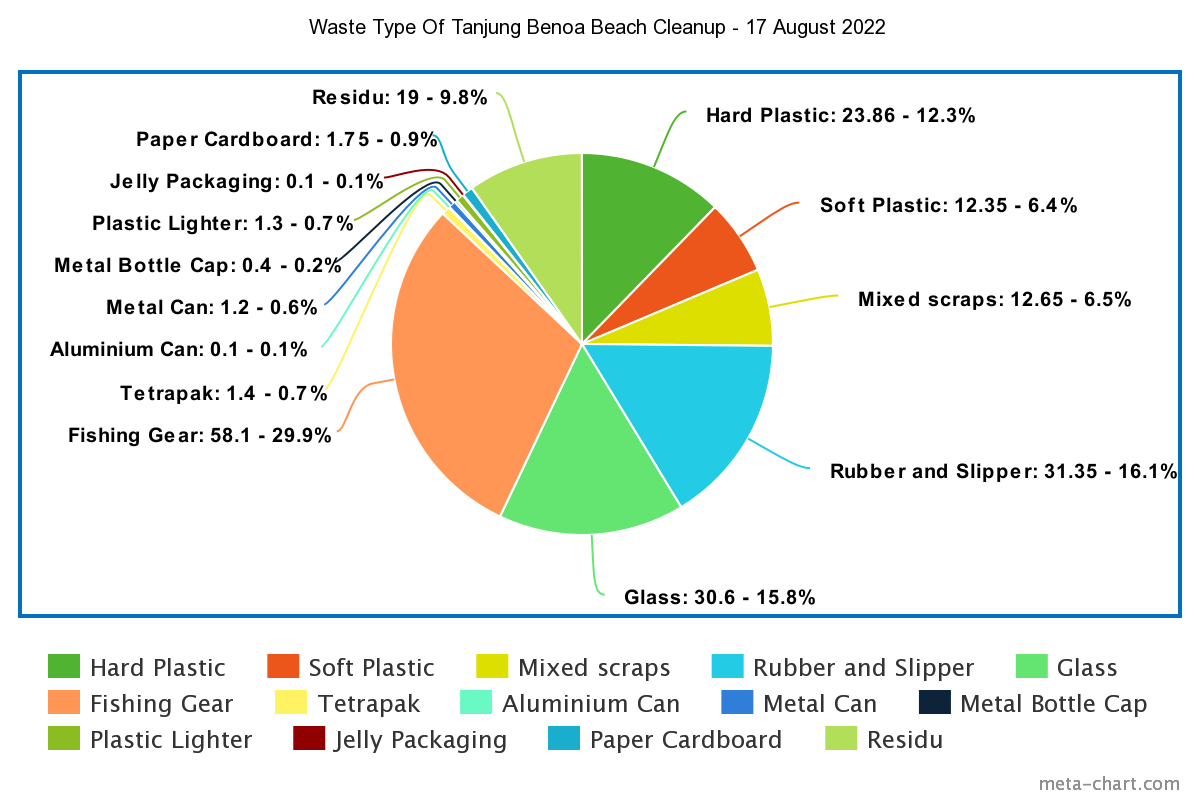 In one hour, R.O.L.E. Foundation's team members, together with the Bali WISE students collected 241.6 kg of non-organic waste. After the clean-up, the waste was separated and the biggest amount was fishing gear (29.9%), consisting of tiny dirty pieces, followed by rubber and slipper (16.1.1%), and glass (15.8%)
Our Movement and Wishing Indonesia Free Of Plastic Waste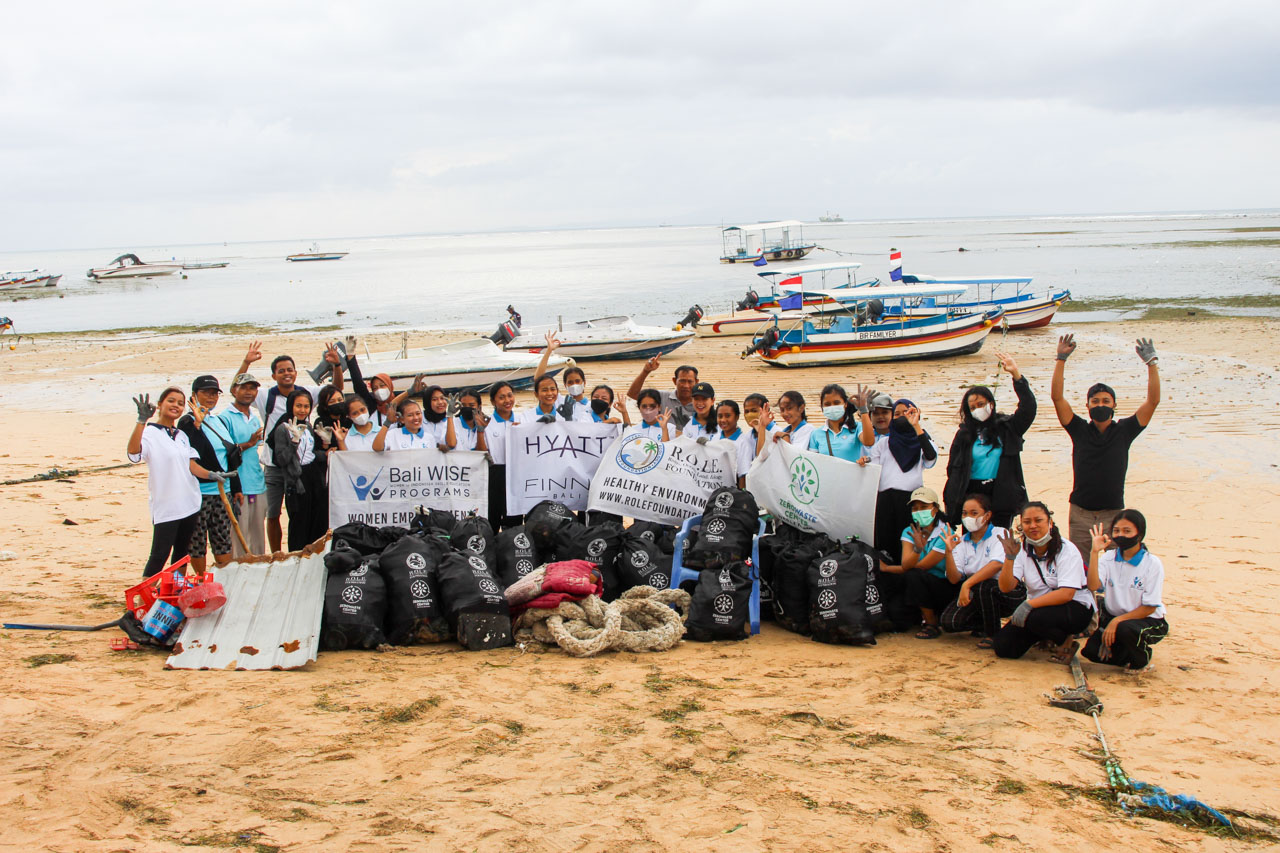 Indonesia has been free of colonialism for 77 years, but plastic waste continues to be a problem here. It is time for us to make changes to limit our daily consumption of plastic. We R.O.L.E. through this beach clean-up program. The Foundation makes an effort to engage the neighborhood. In this way, individuals are gradually coming to understand the problem of plastic waste and changing their behavior.
Play a ROLE
You can support this campaign by sponsoring our next cleanup. For more information, click here!