Sharing environmental knowledge is our mission, and one of the ways we do that is by offering environmental classes to the younger generation. Weekly, both Bali WISE students and public-school children of different age groups come to the ZeroWaste Center for their environmental classes.
Bali WISE Environmental Program
On the 6th of December 2021, 19 students of intake 48 started their 6-month Hospitality Training. In the 1st 3-month Hospitality and Life Skills training, these students will follow a 12-week environmental program at the ZeroWaste Center as part of the Bali WISE curriculum. These classes will prepare them to be environmentally aware in their own daily life, but also in work situations.
English Environmental Class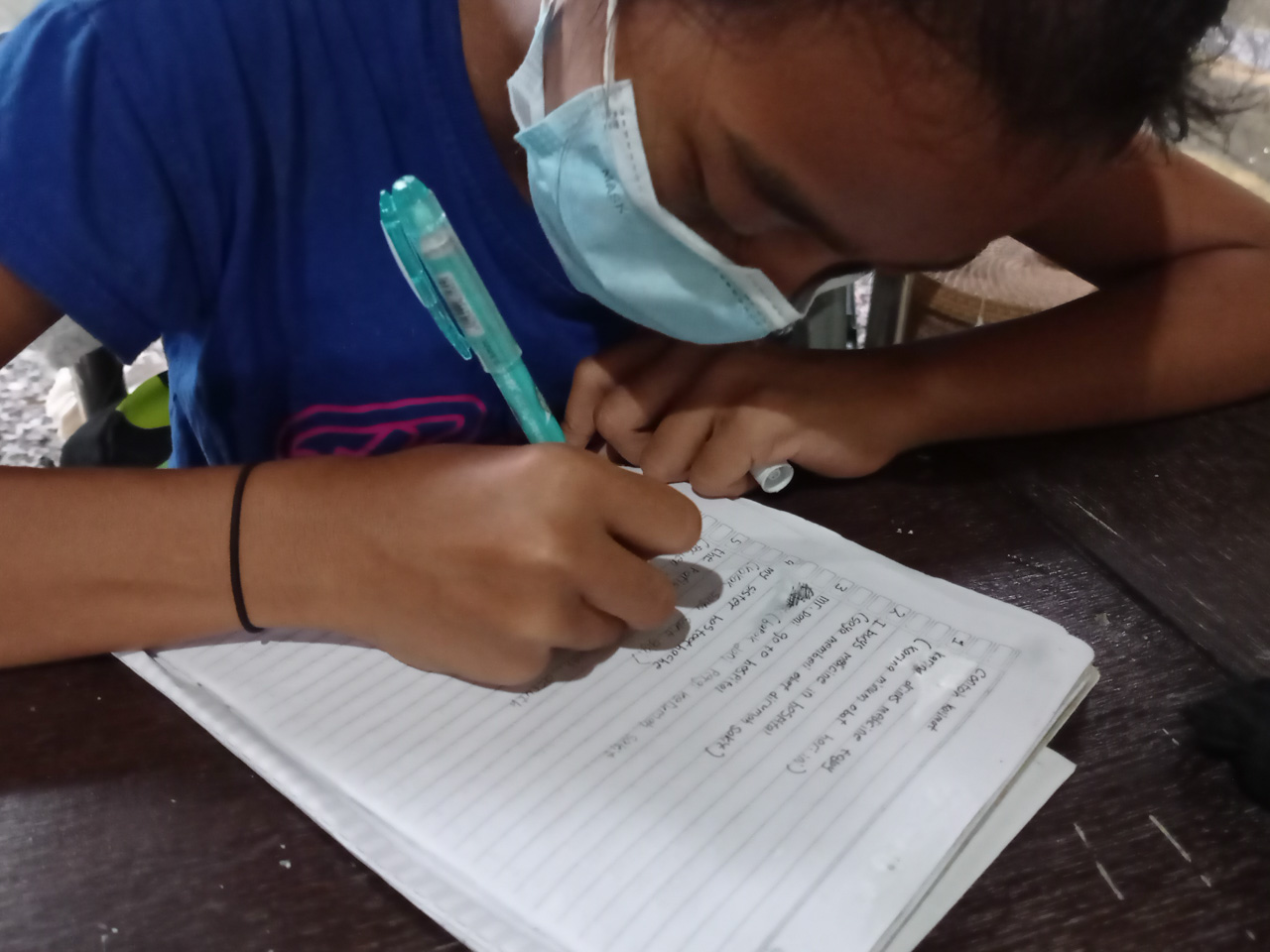 Before COVID-19, children from different age groups came weekly to the ZeroWaste Center in a collaboration with several public schools to learn about the environment in a practical and fun way.
After the schools had to close, we continued these classes for kids from the surrounding local communities. These classes were more focused on teaching English, as a gesture to their parents, who were specifically asking for this. To meet their requests, we developed teaching materials in English, still with a focus on environmental topics.
Twice a week, a total of around 30 children in two different age groups come to the ZeroWaste Center for their classes. The 1st, 2nd and 3rd grade are here on Mondays and the 4th, 5th and 6th grade are coming on Wednesdays. They learn English vocabulary, basic grammar and common conversation like asking/giving directions, how to introduce yourself, and more.
Support environmental education for the younger generation
Children are the future, and we need to start with the children to grow awareness about the environment, stimulate their love for nature and teach them about healthy and zero waste practices.
You can PLAY A ROLE in making Bali more environmentally friendly. If you feel you would like to financially support environmental education for the younger generation, you can make a donation here.