ZeroWaste Center Goes to School (Z-GTS) is a new program of ZeroWaste Center by R.O.L.E. Foundation. The program aims to educate more students about waste management and organic compost. SD No.2 Kutuh was chosen as the first school to visit this month. This program allows teachers and students to participate in, and learn how to manage waste and make organic compost at school. Approximately 177 students and 10 teachers joined the program that was conducted on 18 July 2023 at the main field of SD No.2 Kutuh. We arrange the program by combining waste management and compost workshops with fun activities such as quizzes and games to encourage and create an attractive and effective ambiance to learn. At the end of the day, the event went successfully in encouraging students to receive knowledge about waste management and composting.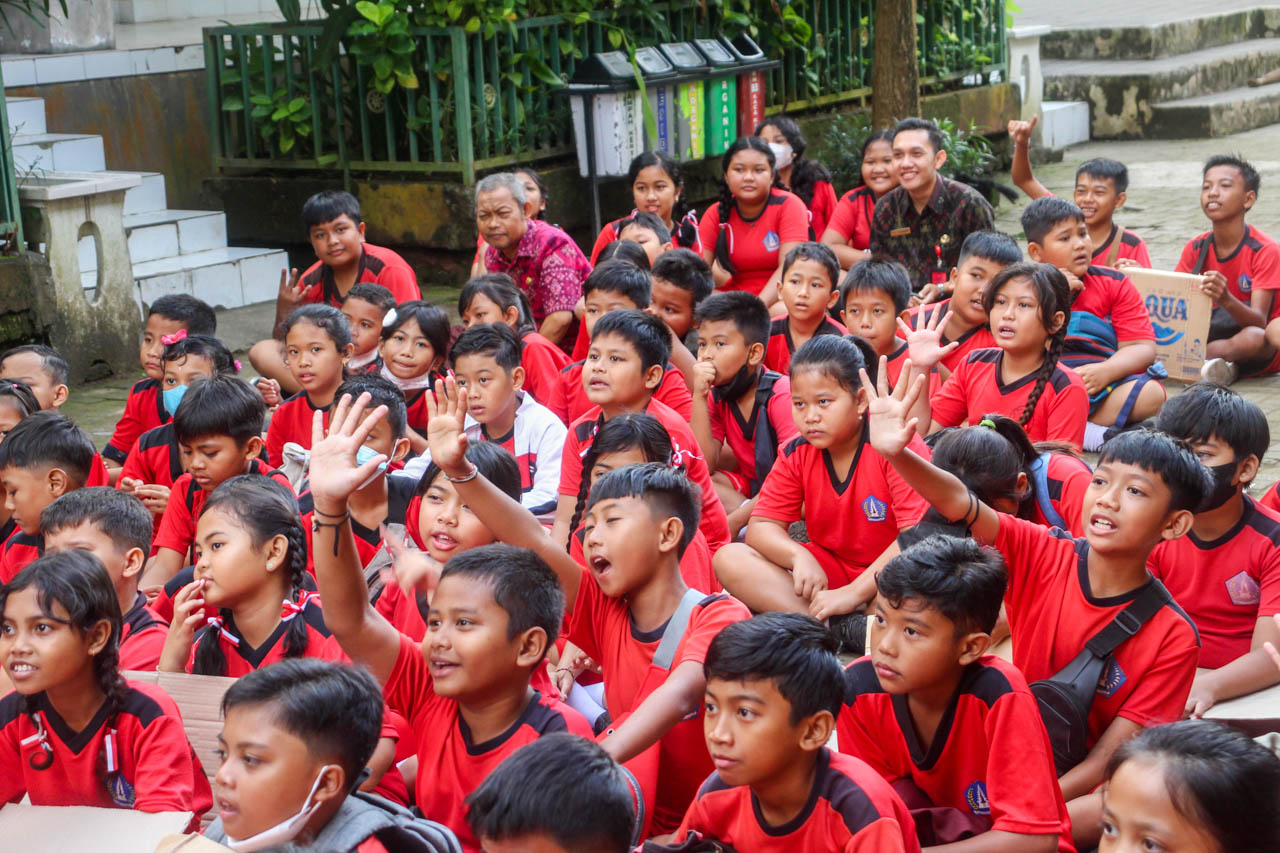 We arrived at the school at 7 AM to prepare and set up the event venue. All students were asked to gather at the school's main field to be ready for the event. We divided this event into two sessions which are the waste management session and composting session. We started with a quiz on waste issues to stimulate the students to focus on the topic. They were enthusiastic to answer the questions and received presents from us. Then, we continue to educate the students about waste management and elaborate on the type of plastic waste. After that, we asked some students to join a waste game to evaluate their understanding of our presentation on the type of plastic waste.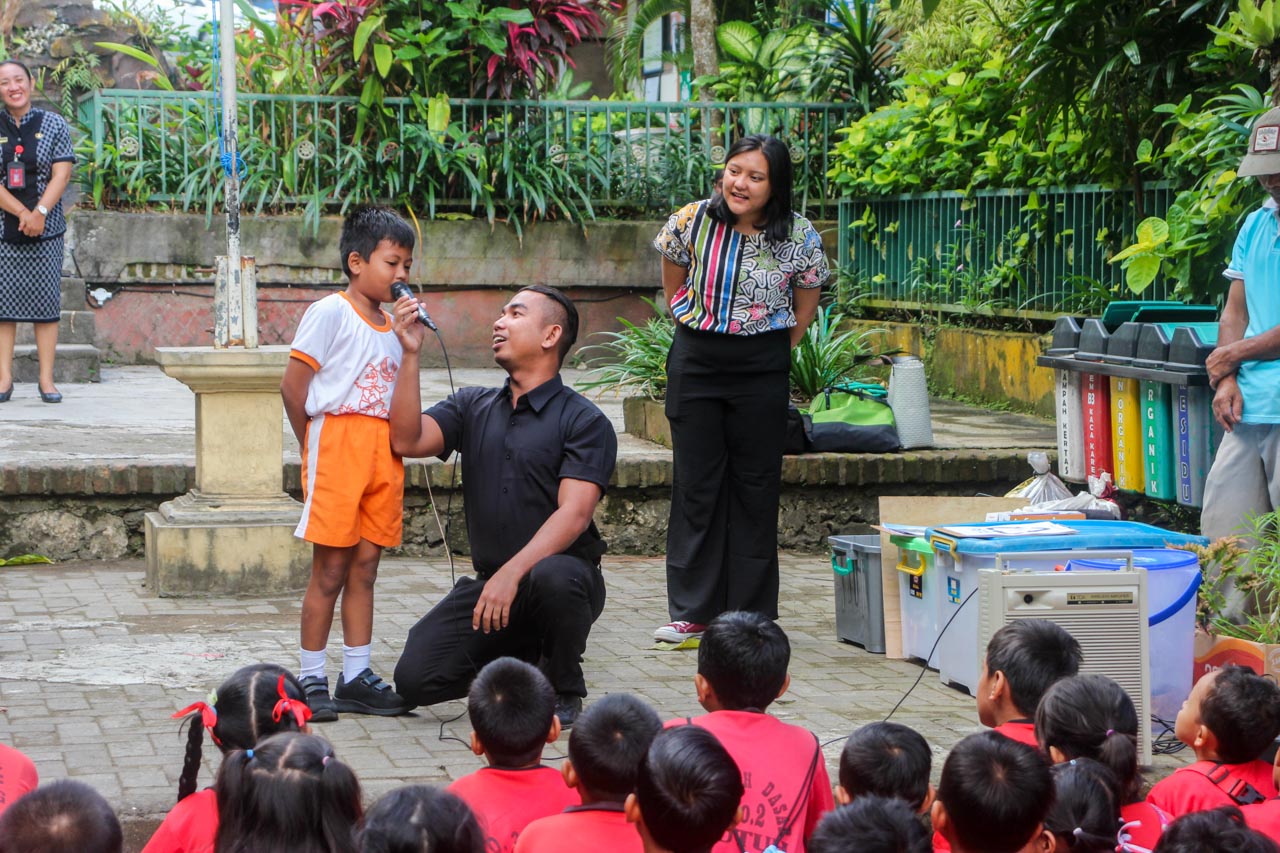 The next session should be composting. We demonstrate how to make organic compost using simple ingredients such as cow poo, leaves, and food waste. We invite some students to be involved in this part to help them understand better about composting. We wish this school could implement this way of composting to create a sustainable environment at the school. At the end of the session, we asked a student to summarize what he learned from this event.
The event was closed by donating some plants and 50 kg of organic compost to the school. The plant and compost donation was directly given by Ms. Fena, Executive Director of R.O.L.E. Foundation, to the representative of SD No.2 Kutuh. The plant donation aims to send the message of reforestation by planting more plants at school. We wish for more green schools that have impacts on the surrounding environment.
Overall, the event ran smoothly and successfully. After the event, we received positive feedback from the headmaster, teachers, and students. Some students still approached us to ask more questions about waste management and composting. We were so glad that this event could give many positive impacts on raising awareness of waste management and composting at school.