The Soap eco-station in the ZeroWaste Center got a make-over and is moved to a new location in the ZeroWaste Center, to make the upcycled soap production more efficient.
The ZeroWaste Soap Program
Every year 75 tons of soap is thrown away by hotels and villas in Bali, maybe used only once or twice. The ZeroWaste Soap Program collects used soaps from partnering hotels and resorts in South Bali to reduce this amount of waste ending up in the landfill.
The used soaps are being collected monthly and brought to the ZeroWaste Center, where they are properly cleaned and disinfected, and grated into small pieces. With the use of a press new blocks soaps are made, and after packaging, the new soaps are distributed to those in need.
The program also offers training and employment for women from the local village of Sawangan, who are producing the soaps. The up-cycled soaps are distributed to those in need, like child's homes, disabled people, and humanitarian organizations. 
The Soap Eco-station in the ZeroWaste Center
The upcycling process of the used soaps takes place in the Soap eco-station, one of the eco-stations at the ZeroWaste Center. This eco-station had to be moved to make space for a new workshop space, where collected waste like glass and plastic are upcycled into concrete blocks from laminated and crushed glass, floor tiles made of crushed glass, drinking glasses from wine bottles, and puzzle piece coasters from shredded bottle caps.
The new Soap eco-station used to be the Jamu eco-station. This one has recently been moved to the professional kitchen, where our Local Jamu is weekly being made.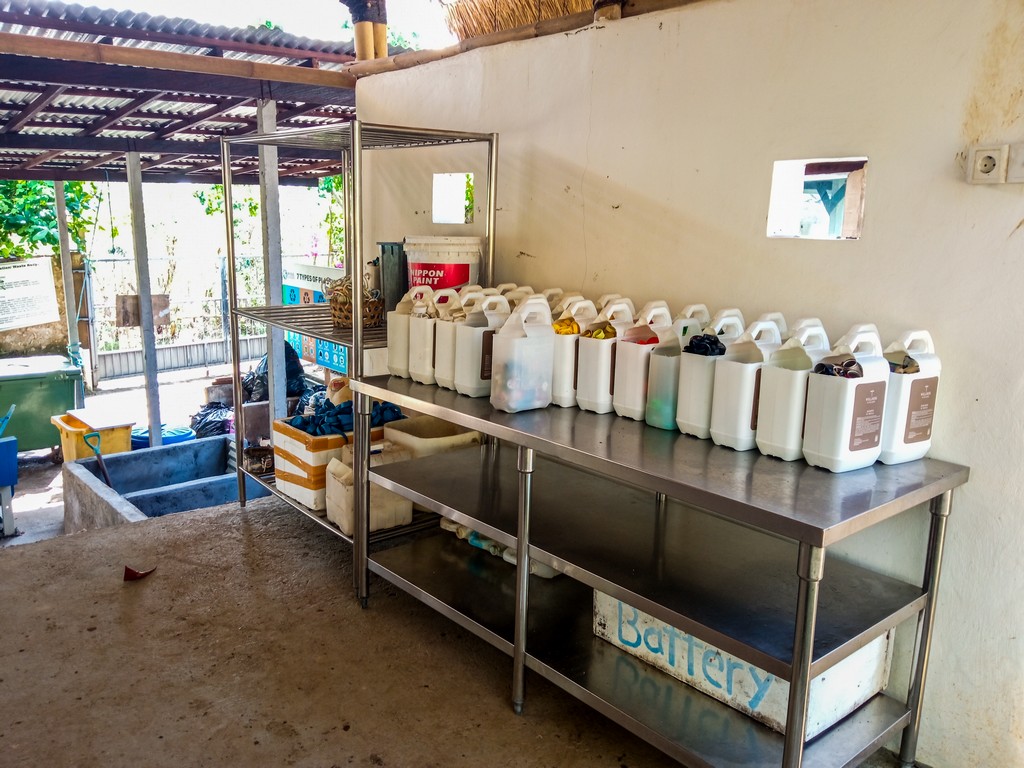 You can Play A ROLE!
As the hospitality business is still suffering from the effects of COVID-19, the number of active Soap partners has unfortunately been reduced. This means of course less soap waste, but it also implies the ZeroWaste Soap Program generates less funds to continue the program. We can use all the help we can get! So if you are a business in Bali's hospitality industry and still active, we would like to invite you to become a ZeroWaste Partner. Click here to Play a ROLE!