The Community Garden is one of the ZeroWaste Center's recent Permaculture Projects. The Community Garden had its opening on Earth Day 2021 and the Sawangan kids have been gardening for two months now.
Why a Community Permaculture Garden
The Community Garden is part of ZeroWaste Center's Permaculture Garden. R.O.L.E. Foundation sees permaculture gardens as a future oriented approach to encourage local communities to create a resilient environment.
And where better to start then with the children? It's important for the younger generation to understand nature's cycle of life, and how to grow healthy vegetables. This is why we start the Community Garden with kids from the surrounding Sawangan area.
The progress of the kids since the start
Since the start already two months ago, the kids have been gardening every Wednesday after the English Class. The kids love being outdoors, taking care of the plants with friends, and are always looking forward to the gardening afternoon.
Under guidance of the environmental teachers, they learned about no-tile garden, how to use mulch from dry leaves, and how to plant the seeds. The kids are nourishing the seedlings, taking care of growing plants, and harvesting crops from the Permaculture Garden. The harvesting they love the most, seeing the result of their efforts and understanding how to grow vegetables.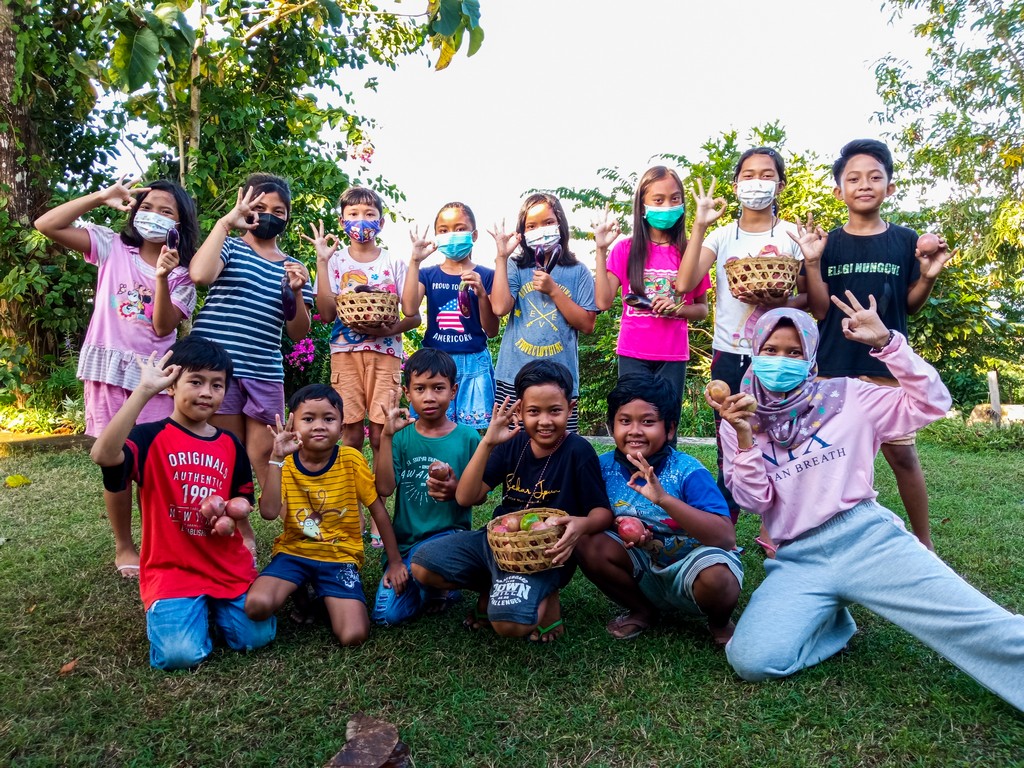 Are you interested in Permaculture?
To further develop our Permaculture Community Garden, we are currently looking for a Permaculture Intern and Volunteer. Click here if you are interested!