Yesterday we had new visitors at Role Foundation joining our Exchange for Change Program – Leave Something Good Behind in Bali. They were the Sunrise School Bali students, making the interaction between them and our Bali WISE students very interesting.
Sunrise School Bali students were effectively introduced to the concept of the NGO and reasons and impacts of the women's empowerment as well as the significance of the influence of an individual on the environment. The work and the system of the Bali WISE program were elaborated clearly and comprehensively. Guests were immediately concerned and interested to ask questions related to it.
Workshops of the recycling soap program and the Jamu Drink preparation were  very well prepared. Bali WISE students introduced both  the processes in a professional manner and were able to answer all of the questions. During the visit of the dormitory, guests were excited to observe the rooms and were curious about the daily routine of the Bali WISE students, their background and the details of the campus's internal system.
The discussion/chatting part proceeded overall successfully. They were excited to ask questions, were actively participating and applying critical thinking. Bali WISE students were well prepared, had an abundance of questions to ask and after gaining more confidence, they started to be more active.
We at Role were very happy to receive the Sunrise School Students and the experience exchange that took place in our Campus. We're looking forward to seeing them again!
If your institution would like to make us a visit and participate in our Role Foundation's Tours, please contact Fena at fena@rolefoundation.org. Hope to see you soon!
Workshop 1. Student Exchange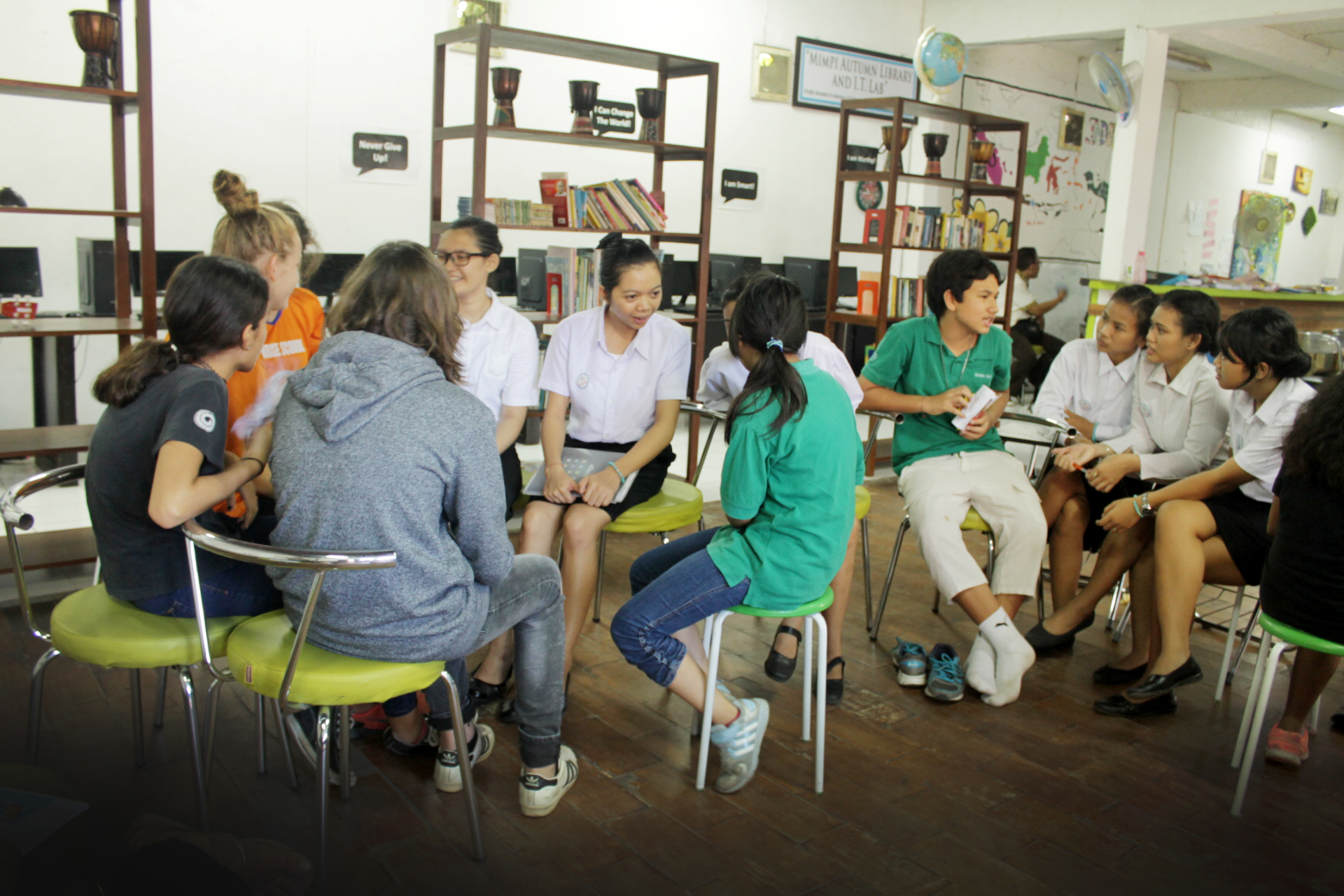 Workshop 2 . Jamu Making with Student
Workshop 3. Recycling Soap with Student