From August to November 2020, R.O.L.E had two volunteers, Shaquille and Nanda. They are currently Mechanical Engineering Students in Universitas Udayana. In R.O.L.E Foundation's upcycling facility, they worked on Up-cycling Research and Development.
Preparing the lab and upcycling experiments
First, Shaquille and Nanda acquired experience with the six machines in the ZeroWaste Center: Creality Ender-3 Pro-3D printer, Anycubic I3 Mega-3D printer, plastic shredder, vertical plastic extruder, horizontal plastic extruder, and automatic plastic grain extruder. Some needed maintenance and small repairs. They also prepared the recycling laboratory for the upcycling experiments.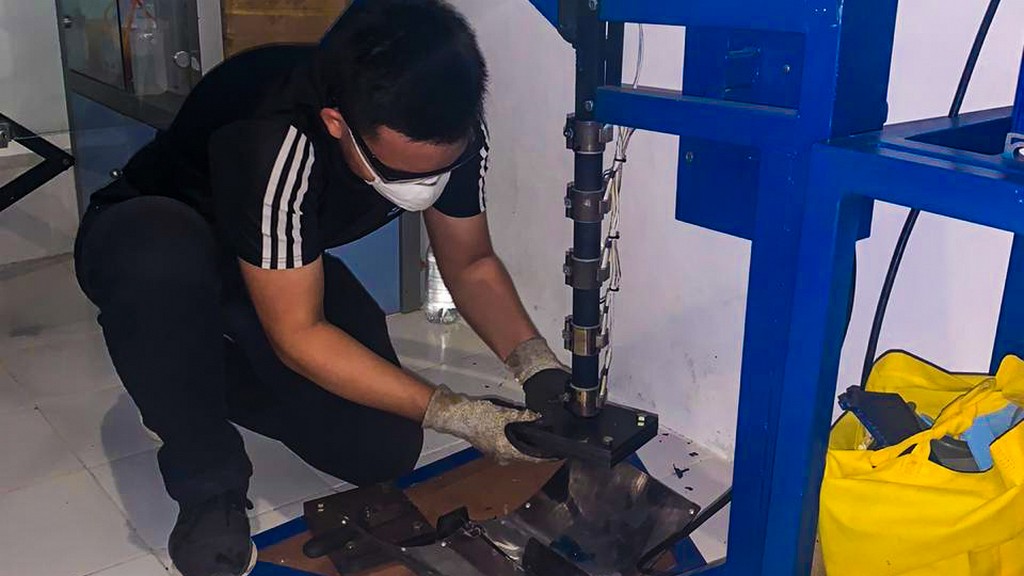 Next, they made several prototypes with the 3D printers, such as a small seedling pot, pliers, keychains, and "ZeroWaste" stamp. With the plastic injection molders, they experimented to make puzzle-shaped coasters and square coasters.
Shaquille and Nanda also started to make coaster-tile production and did experiments on 3D printing filament from cap bottles waste. They created documentation as in guidance for the recycling facilities in the ZeroWaste Center's upcycling laboratory and they successfully found a way for one person operating the vertical plastic extruder.
Then, Shaquille and Nanda created a product proposal for a product upcycling project that aims to establish upcycling products as one of the marketing resources during this pandemic and to attract tourists who care about environmental sustainability. This project consists of 6 kinds of products which are puzzle, coaster, tray, pliers, keychain, and pin. We are now looking for ways to promote these eco-friendly products.
Feedback from the volunteers
Shaquille and Nanda both stated that their volunteering experience at R.O.L.E Foundation's ZeroWaste Center was meaningful and enabled them to explore new ways to make waste more profitable while applying their knowledge about mechanical engineering. They enjoyed working at the ZeroWaste Center and collaborating with R.O.L.E. Foundation's staff. Read their testimonials here.
Interested in volunteering for R.O.L.E. Foundation? Join as an intern or volunteer to share your knowledge and skills, and implement them in various projects! At this moment, we need a Permaculture volunteer. Click here to apply for volunteering.