As part of their sustainability study and interactive trip, 11 people from Women Leaders' Forum under Coral Triangle Initiative (CTI) participated in our interactive training of Think Global Act Local at Zero Waste to Oceans – Community Environment and Skills Center in Sawangan, Nusa Dua Bali. They are from Indonesia, Papua New Guinea, Solomon Island and Timor Leste.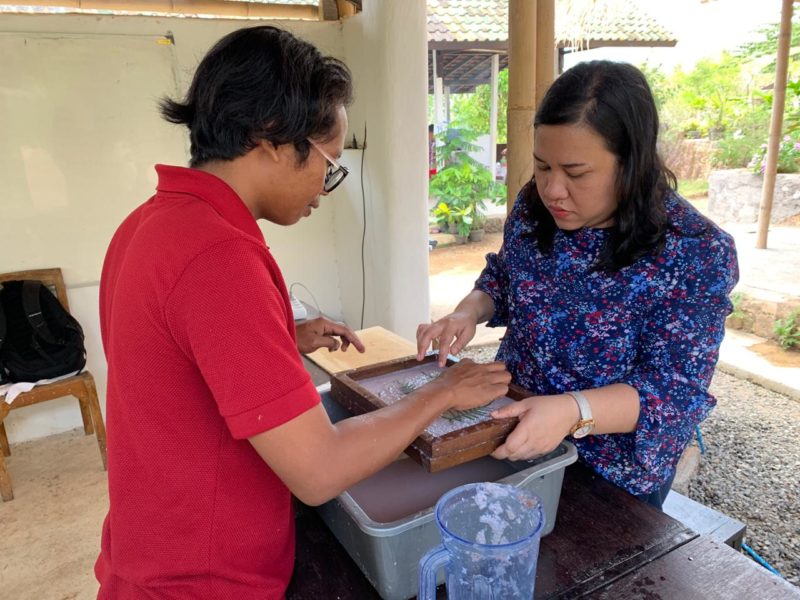 After being introduction section, they dive straight to our paper recycling workshop through manual process including shredding the used paper, turning it into pulp and then mixing it with water and filtering it through the mold. The last step was drying the paper under the sun. They also participated in tie-dye workshop using natura dyes from Ketapang and Turmeric to create yellow color. This natural dye is save for water and can be used for fertilizer.
They also enjoyed traditional cakes and lemon grass tea. All fund raised during this interactive training will goes to environmental education of women and local children of Bali.