Earth Company visited ZeroWaste Center by bringing three Japanese guests to have a great and ecological tour. They really enjoy every activity that we provide at ZeroWaste Center and had some active discussion when we talked about deforestation and climate change. They also shared some information related to waste management in Tokyo, Japan and explained how Japanese people have good habits regarding waste separation and recycling. At the end of the tour, they felt satisfied with the three-hours tour that could give insight into waste management and environmental education in Indonesia. 
Interactive Tour at ZeroWaste Center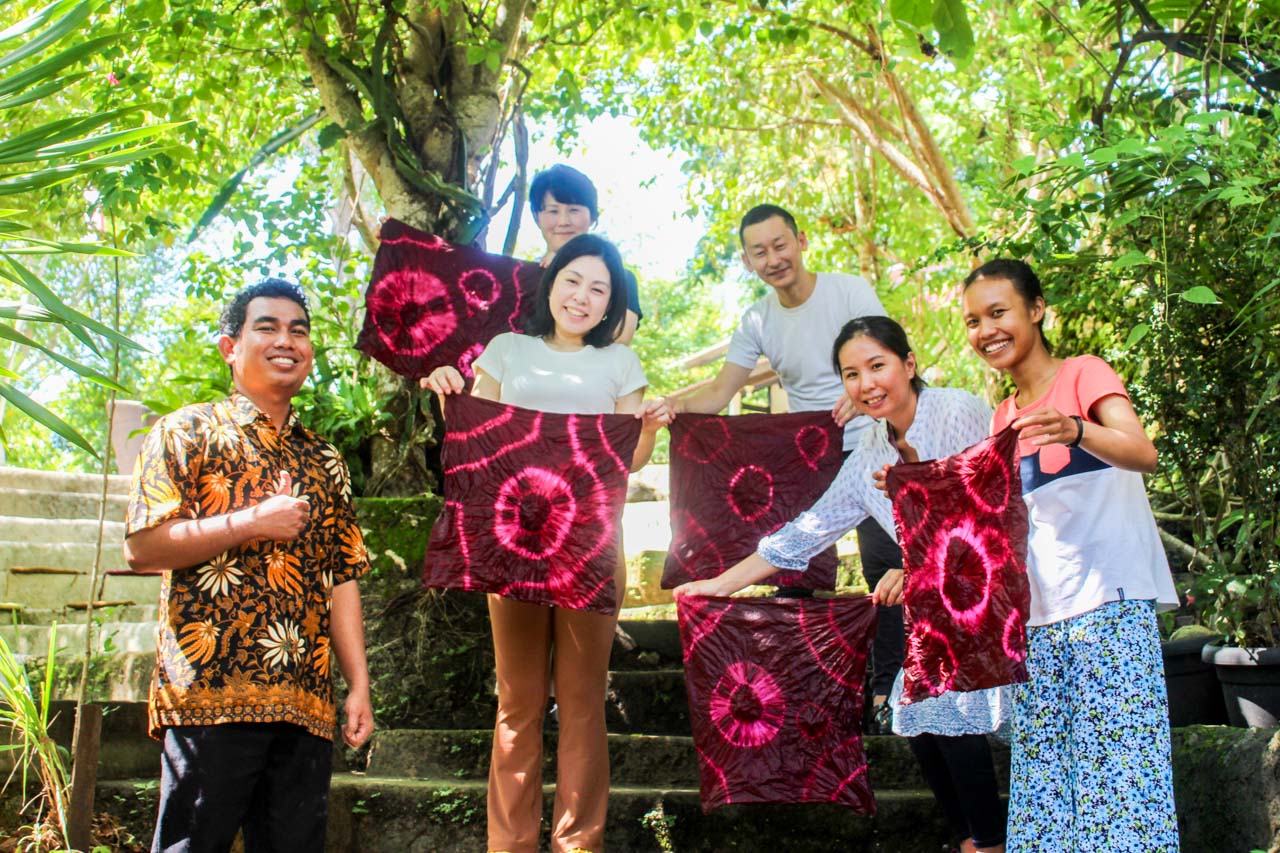 We started the tour by explaining what .R.O.L.E. Foundation is and this NGO gives impacts for society in terms of environmental education and women empowerment. They were amazed about how this NGO could have great programs to educate local people and give a brighter future for marginalized women to have better job opportunities in the hospitality industry. After that, the guest visited the first station called Natural Dyeing where we taught people about another alternative to color clothes by using natural materials, and they had experience how to color a piece of cloth using red color from Secang Tree.
Soap recycling made them realize that soap waste from hotels could harm the environment if it is just thrown away to land or ocean but our program called ZeroWaste Soap looks like a great solution to reduce soap waste that is going to ocean or land. Paper Recycling Station also gave them an opportunity to do a small action to decrease deforestation. Then, we brought them to the Waste Station where we collect, separate, and manage waste that we received from local people and from monthly  Beach Cleanup events. We explained that local people who do waste management in their homes and bring the separated waste to us would receive a voucher as a reward. The vouchers could be exchanged with useful tools and groceries during the Bazaar Event that would be conducted four times a year.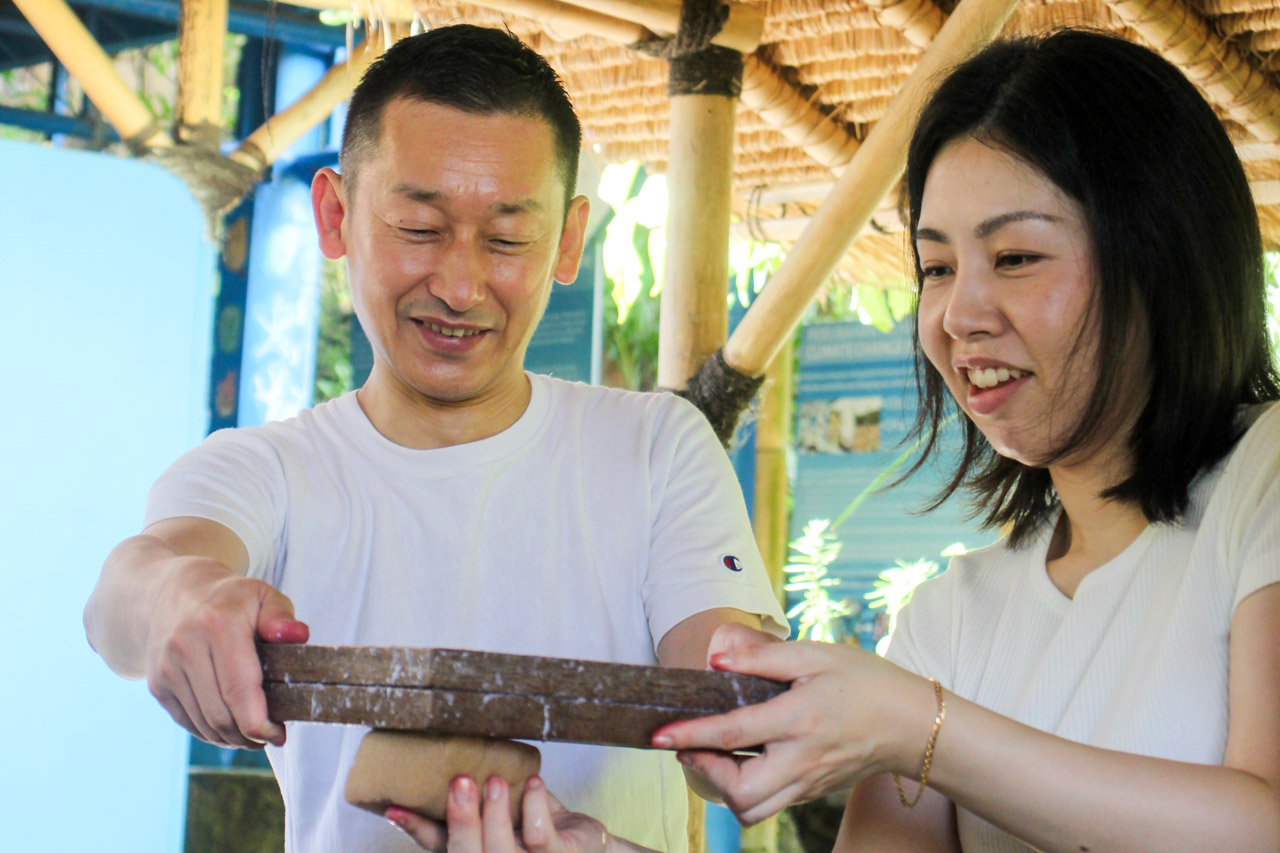 Moving to Compost Station where the organic waste such as cow poo and brown leaves would be composted to be nutrient for plants around the center. Then, we explained to them about the Seedling Station where we do seedling and make seedballs. Permaculture could be something interesting for them because the implementation of the permaculture could be a great solution to reduce the use of pesticides and fertilizers in farming and agriculture. After that, they were taught about the reforestation in Indonesia and how climate change impacts the global community.