To honor Earth Day 2021, R.O.L.E. Foundation kicked off the Permaculture Community Garden with a small celebration with 18 children from Sawangan Area and The Hati Mama Foundation.
The Permaculture Community Garden
Creating the Community Garden has been one of ZeroWaste Center's recent Permaculture projects. The first garden bed was planted at the beginning of 2020. We planted various vegetables and fruits, also herbs, such as chili, tomato, eggplant, papaya, watermelon, and basil.
Now one year later, the crops are regularly being harvested by our staff and the Bali WISE students. We are now making the ultimate aim of this project come true: from the community-by the community-for the community. And we kicked-off this community project on Earth Day 2021, with 18 children from Sawangan area and from the Hati Mama Foundation.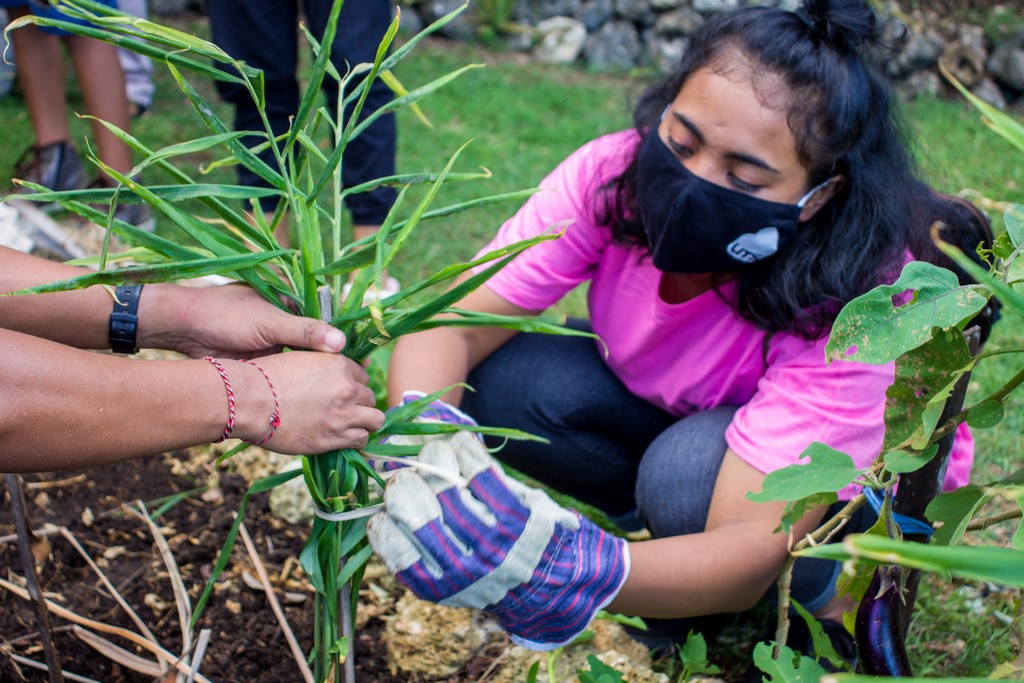 The Earth Day event
After the official opening, the Environmental Educators taught them how to make seed balls. The children then started planting in the garden beds that were already prepared by the ZeroWaste Center's gardener. The kids enjoyed the planting session while listening to music, they also placed a stick with their names next to the plants that they planted. To end the event, the Environmental Educators gave the kids a short tour around the ZeroWaste Center's eco-stations and demonstrated how to recycle paper. As a closing, the children received a seed ball to plant at home, recycled paper and organic chocolate.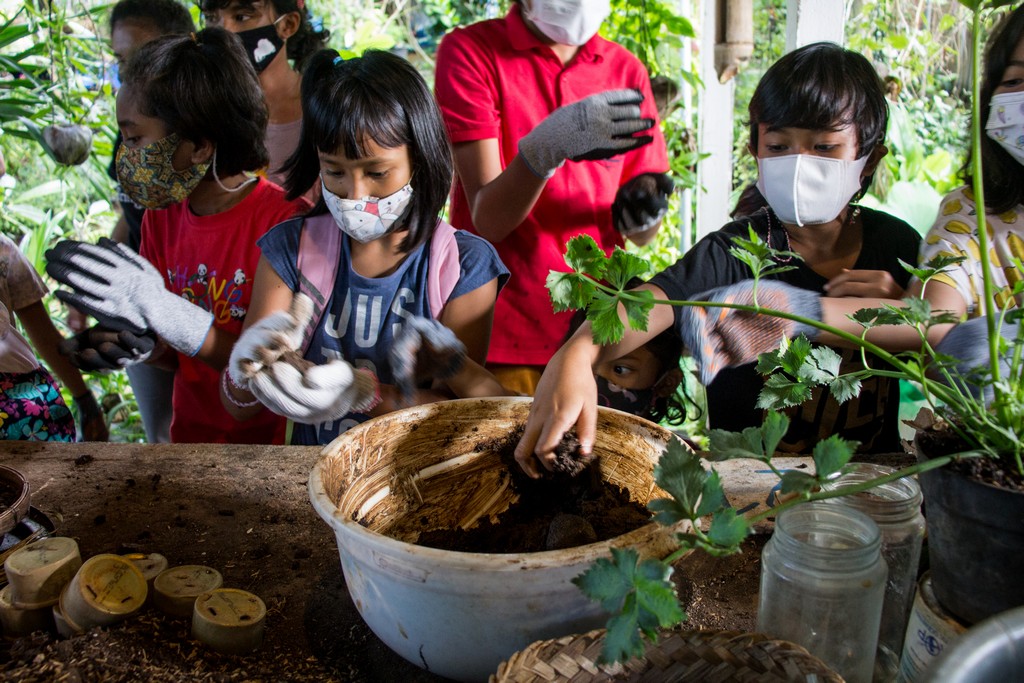 Sharing ecological knowledge
R.O.L.E. Foundation sees the Permaculture Community Garden as a future-orientated approach to encourage local communities to create a resilient environment. It's also a place where knowledge about the environment can be shared with the young generation and ultimately, to encourage the children in becoming environmentally responsible members of society through learning by playing.
To further develop the Permaculture Community Garden, we are currently looking for a Permaculture Intern and Volunteer. Click here if you are interested!