On 29 January 2021 morning, R.O.L.E. Foundation held a beach cleanup at Kedonganan Beach, Kedonganan. Due to COVID-19, the participants were limited only to R.O.L.E. Foundation's staff, volunteers, and Bali WISE students. The beach cleanup took 1.5 hours and a total of 30 participants successfully collected a total non-organic waste of 525,75 kg. After sorting the waste and cleaning, only 265,48 kg of total waste was left; the rest was wet sand.
Type of waste collected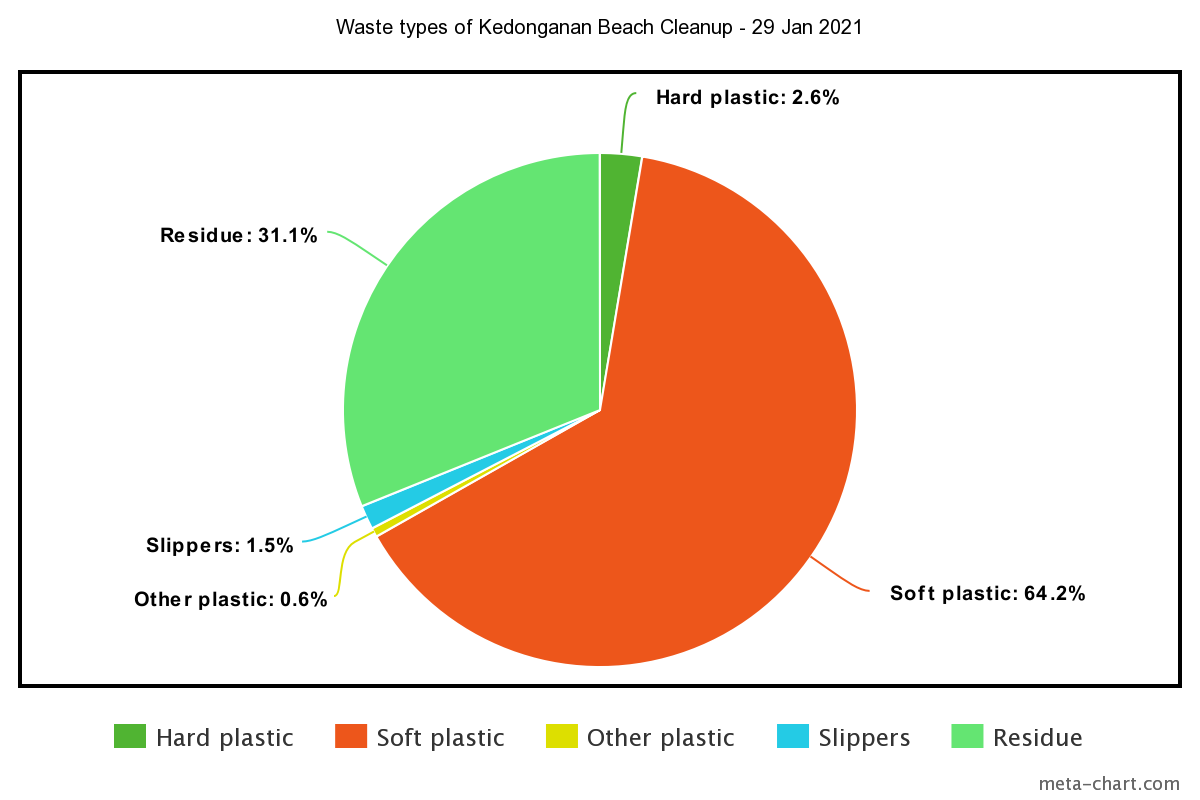 At the ZeroWaste Center, the Bali WISE students separated the collected waste with supervision of the Environmental Educator. Looking at the separation result, the waste types were not really diverse since the cleanup was focused on the shore area. The majority of waste collected was plastic, especially soft plastic (64.2% – 170,36 kg). Looking at the plastic waste, it was dominated by clear soft plastic (67.1% – 120,1 kg). This type of soft plastic is usually used as food packaging.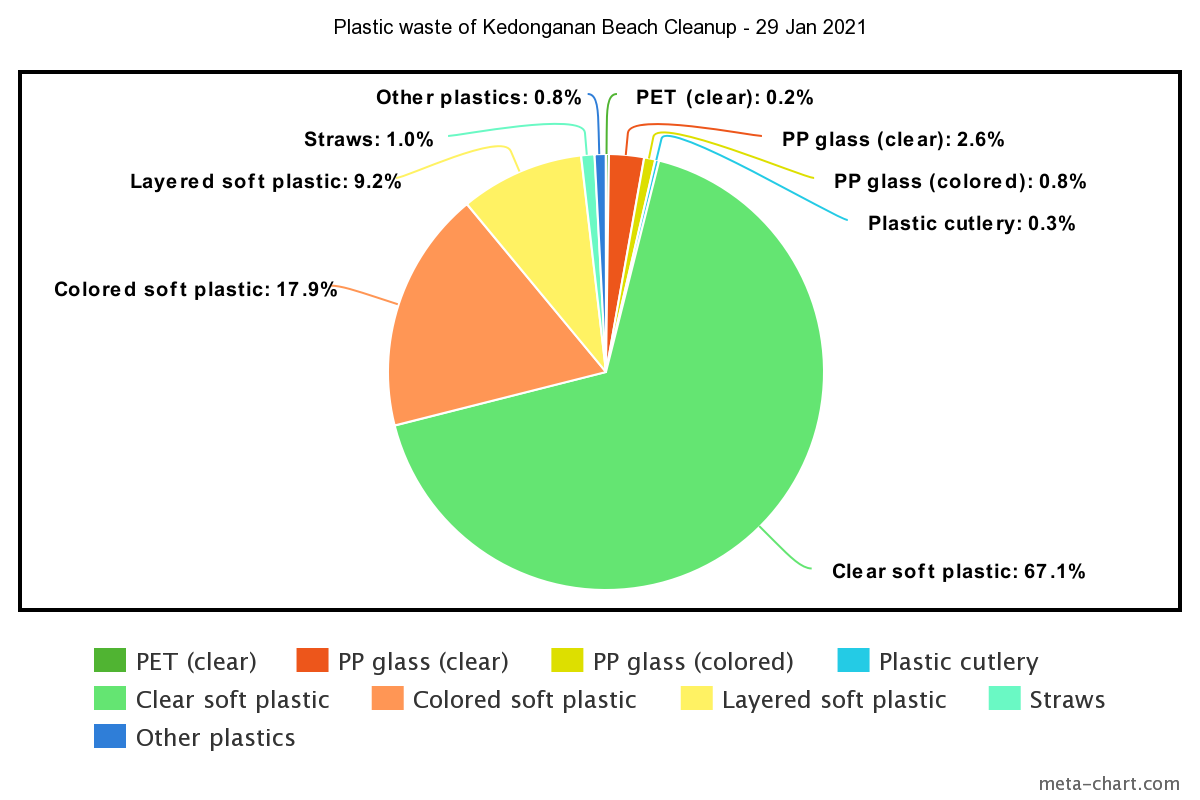 Why we do the beach cleanup
At the beginning of the new year, because of the rainy season and wind blowing from the west to the east, beaches in the west part of Bali are usually filled with waste. Those are the waste that washed up and brought by the waves from Java island, not from the local residents.
Even though this happens annually, the locals said that this year is the worst. This cleanup, of course, could not 100% clean the beach but we did it to raise awareness on the importance of reducing plastic waste in the first place. Thanks to Dewi Surf Supply and B1G1 for supporting us in doing this beach cleanup!
Previous cleanup projects by R.O.L.E. Foundation
Looking back at previous years, R.O.L.E. Foundation has done several projects focused on cleaning beaches. From 2011 until 2018, there was a partnership with Coca-Cola Amatil Indonesia CSR; the so-called Beach Cleaner Training. This program offered education to the beach cleaners of Jimbaran, Kuta, Legian, and Seminyak to learn more about sustainable practices from waste management to sustainable jobs.
Even longer ago, from 2021 until 2012, R.O.L.E. Foundation also conducted the project Eco Surf Rescue. This was a 2-year project aiming to provide sustainable waste management solutions for several popular surf breaks in Bali to mitigate and reduce pollution and to stop land-based waste from getting into the oceans.