On 22 November 2021, R.O.L.E. Foundation cleaned up Kedonganan Beach, Kedonganan. The beach cleanup took 1.5 hours, and a total of 17 participants successfully collected a total of 318.84 kg of non-organic waste. After finishing the beach clean up and weighing the bags of waste, we gave the participants vouchers for the kilos of waste that they collected. These vouchers they can exchange for groceries at the bazaar on 17 December 2021.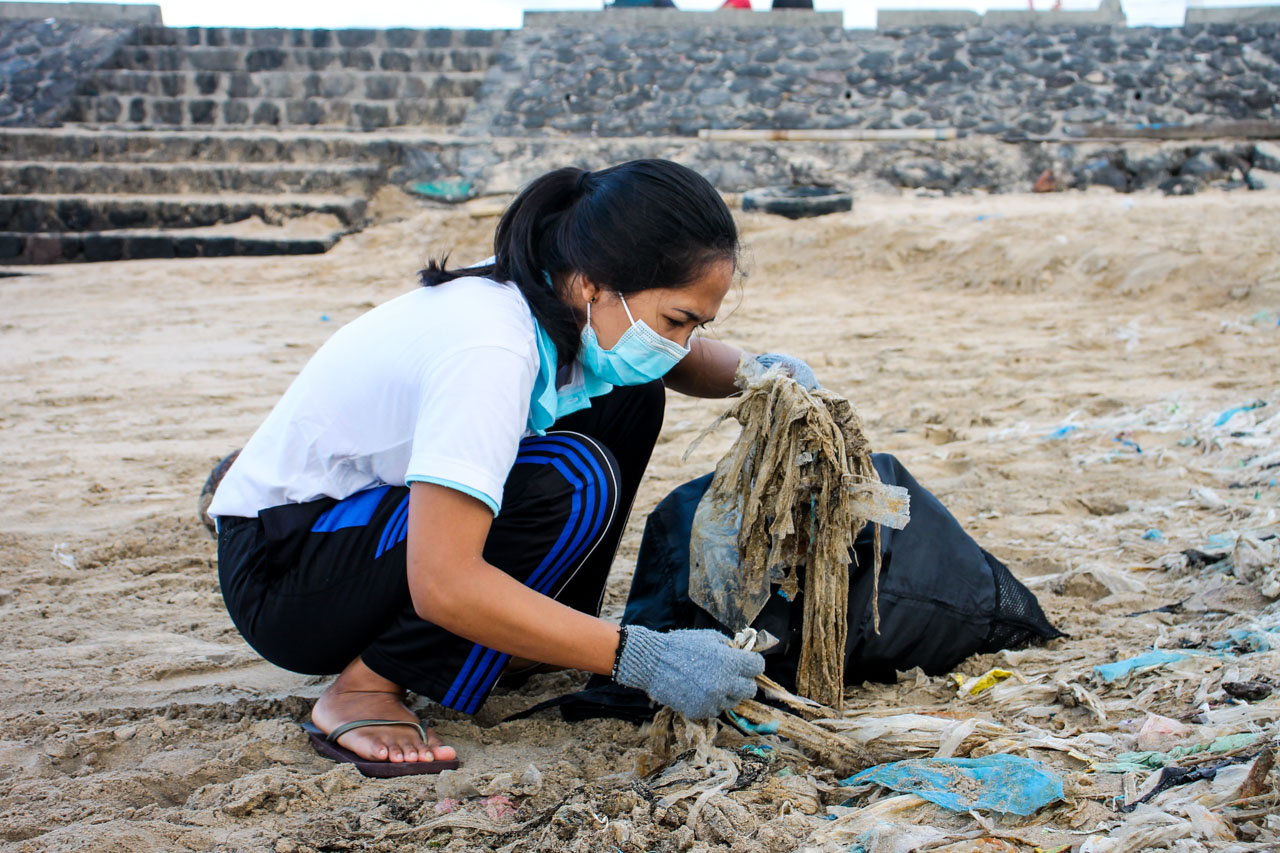 Cleaning Kedonganan Beach
Kedonganan Beach is located beside the fish market and the quay of Kedonganan. It has a long shore with white sand, clear blue water, and a lot of fishing boats along the beach. Our focus was to clean up near the fish market and around the fishing boats because the majority of the waste was located there. The biggest contributor to the collected waste was fishing gear, making up almost 40.7 % of total waste. This is no big surprise, as the fishermen repair their nets on the beach next to their boats.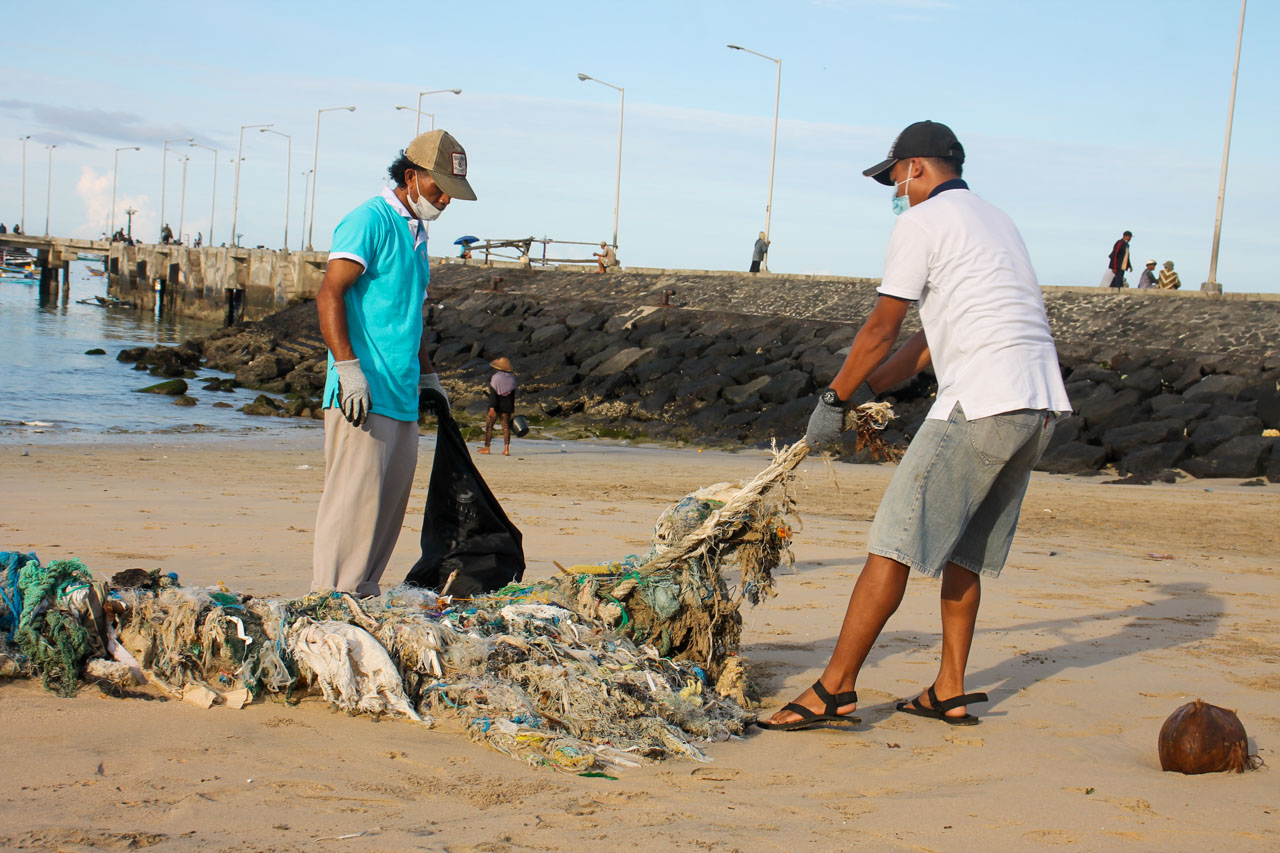 The Collected Waste
In 1.5 hours, the team of 17 participants collected 318.84 kg of non-organic waste. After the bags of waste were weighed and the waste vouchers were given, the waste was brought to the ZeroWaste Center for cleaning and further separation by the environmental educators and the Bali WISE students. The biggest share of the waste was fishing gear (40.7%), followed by residue (36.9%), and soft plastic (10.0%).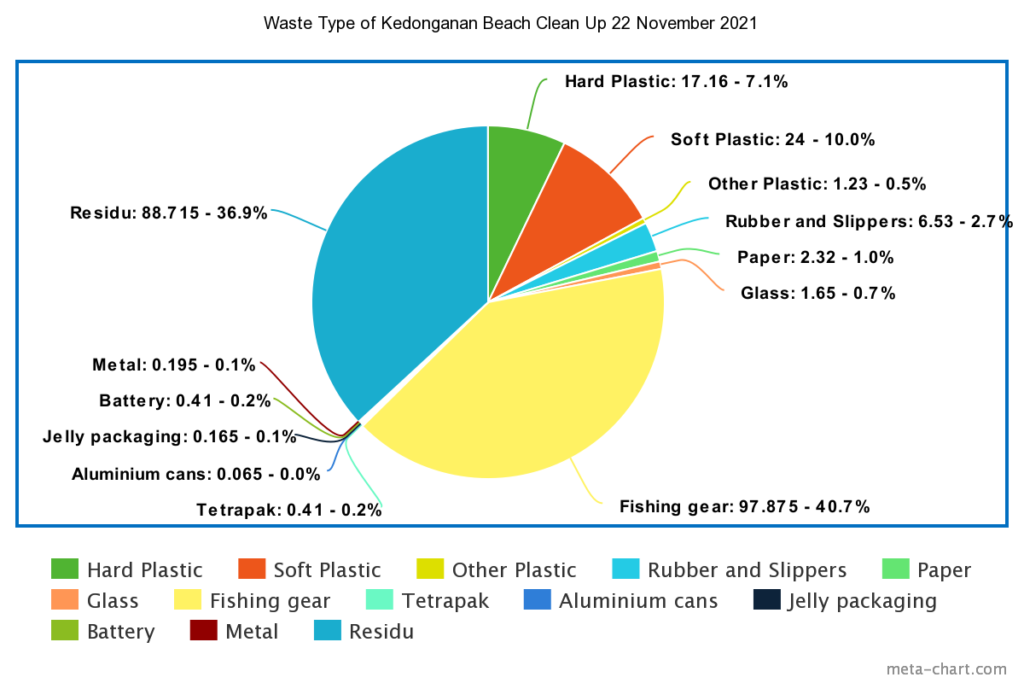 When the beach is dirty, the fish is dead, we can not eat our money
Marine debris kills, it's a simple and very evident fact. The ghost nets in the sea cause entanglement and get caught around the necks, beaks, wings, flukes, flippers, and fins of marine mammals and birds. Even the smallest pieces of plastic can have fatal results. 
When on the beach, the fishing nets turn our coastal regions further into plastic graveyards. Beaches and coastal regions around the globe are just one of the natural filtration systems of our oceans. Plastic will continue to get dumped on these areas if we do nothing. That's why it's important to raise awareness by doing a beach cleanup and encouraging people to use less plastic.